Are you looking for the best dental clinic crowns Kuala Lumpur has to offer? If you are, we have a treat for you!
Kuala Lumpur is the capital of Malaysia. This city's skyline is overtaken by the Petronas Twin Towers, which are two massive steel skyscrapers that have Islamic motifs built into it. Both of these two towers can be doubled up as an observation deck.
In addition, Kuala Lumpur hosts the Brithis colonial-era landmarks, the Kuala Lumpur Railway Station and the Sultan Abdul Samad Building. But what is really interesting about Kuala Lumpur is its attractive dental industry.
Dental Departures would like to introduce to you some of Kuala Lumpur's finest crown placement dental institutes.
Beverly Wilshire Dental Centre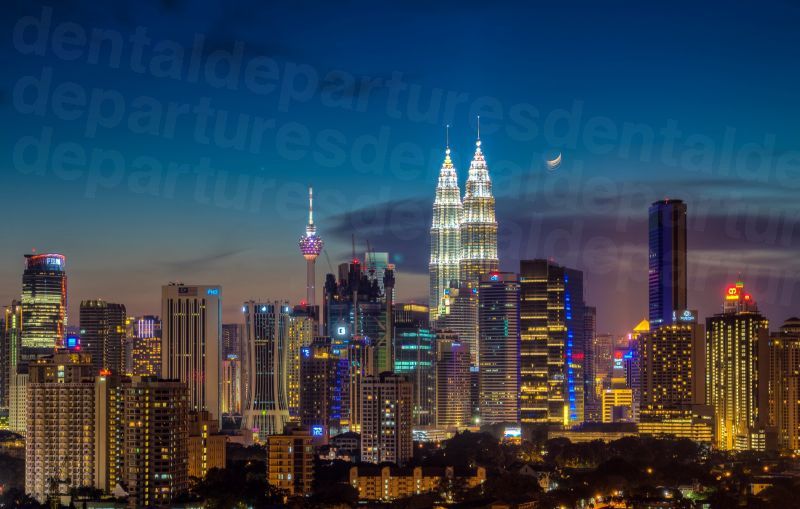 Beverly Wilshire Dental's team of Orthodontist, Prosthodontist, Implantologist and Oral Maxillofacial Surgeon all possess years of experience and work closely together to customize a precise dental treatment plan for our clients.
The prices for Beverly Wilshire's crown placement is as follows: USD 390 | EUR 334 | GBP 298 | CAD 490 | AUD 490 | NZD 522
Compared to the western price of a crown placement: USD 1,200 | EUR 1,031 | GBP 922 | CAD 1,502 | AUD 1,520 | NZD 1,617
Dr. HS Chai established Chai Dental Surgery in 1978 at Jalan Silang.
Chai Dental understands that whether you are young or old, a trip to the dentist can be daunting. Even in early days of practice, their mission has always been to offer high quality and comfortable dental care, in a beautiful atmosphere with state of the-art-equipment.
All members of Chain Dental's dental clinician team have received professional qualification and experience abroad.
This clinic is currently located in the urban KLCC area and suburb of Bangsar.
The prices for T Dental's crown placement is as follows: USD 405 | EUR 347 | GBP 310 | CAD 509 | AUD 509 | NZD 542
Imperial Dental Specialist Centre
Before Imperial Dental Specialist Centre was what it is today, it was previously known as How's Orthodontics & Dental Surgery. As top-of-the-line beauty and aesthetic centre, Imperial Dental Specialist Centre features itself as a one stop dental centre that provides all its patients with solutions from, skeletal, soft tissue and neuromuscular problems. This clinics medical staff is a big part of why they are one of the top dental clinics in Malaysia.
They are particularly proud of their three core specialties: Smile Design Clinic, Implant and Orthodontics & Invisalign, offering both surgical and non-surgical solutions to create a new smile for every patient.
In addition to this amazing service provider, Imperial also offers their patients lifestyle advice on healthy aging and anti-aging as a holistic approach.
The prices for T Dental's crown placement is as follows: USD 337 | EUR 288 | GBP 258 | CAD 423 | AUD 423 | NZD 542
Search our listings to find the best dental crowns Kuala Lumpur clinics offer. Please contact our customer service hotline for any questions or further information.