Are you looking for cheap all on four dental work? San Jose , Costa Rica might be your next destination!
San Jose, Costa Rica's capital, sits in the Central Valley region with the Talamanca Mountains to the south and volcanoes to the north. Its Spanish colonial buildings, like the ornate and neoclassical National Theatre distinguish this city. Though rich in deeply rooted Spanish culture, San Jose's dental industry is just starting to take off.
Medical Departures wants to give you an exclusive look at some of San Jose's best dental clinics, but first…
What is an all on four treatment?
The loss of all your teeth leads to the use of traditional dentures, which are unsecured, painful, inconvenient and unstable.
Traditional dentures can make chewing foods difficult, which could restrain you from eating many of the foods you once enjoyed.
The All-on-4 treatment option is one such solution for uncomfortable dentures. This treatment concept replaces your missing teeth with a full dental bridge supported by only four dental implants. With less implants needed, the overall treatment time is reduced
Western prices you would find for an all on four: USD $24,300; (CAD $32,200 AUD $34,400; NZD $32,200; UK £20,000; EURO 22,000)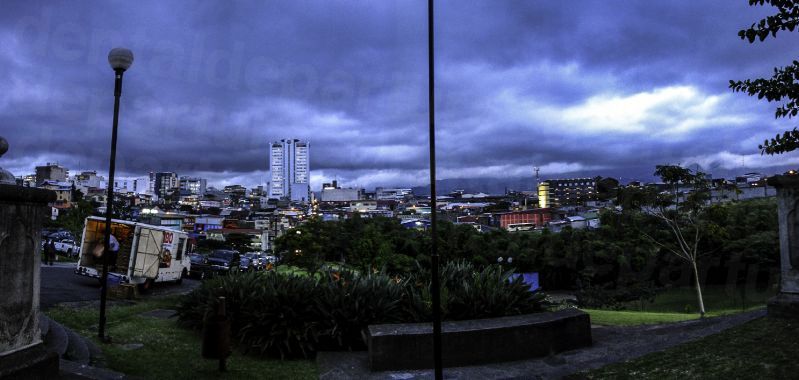 At Prisma Dental, they use several techniques to assure the best results in each of their patients. The techniques that are used are called aesthetic and functional techniques, used for a variety of needs in different patients.
Prisma Dental prices their all on four treatment at: USD $10,480; (CAD $13,527 AUD $14,240; NZD $15,354; UK £7,245; EURO 9,800)
Clinica Mario Garita – The Dental Experience
Clinica Mario offers a full array of dental services including: Full mouth restorations using a combination of porcelain and monolithic zirconium crowns, bridges and veneers, endodontic treatment (root canals), periodontic treatment (gum surgery), Invisalign & other orthodontic services, ZOOM whitening, bonding, composite fillings, and general cleaning and maintenance.
Clinica Mario prices their all on four treatment at: USD 9,800 | EUR 8,408 | GBP 7,523 | CAD 12,262 | AUD 12,326 | NZD 13,172
They specialize in All-on-4 treatments, replacing the entire upper and/or lower set of teeth. So if you or someone you know suffers from significant tooth loss, severe periodontal issues, and excessive tooth decay or extreme bone lost, this procedure is for you.
CONFIDENTAL COSTA RICA
ConfiDental Costa Rica specializes in treating international patients. Their staff is 100% bilingual and dedicated to making your experience truly memorable.
ConfiDental provides a full range of dental care, and offers transportation from the airport and door-to-door transportation to each of your appointments at no extra charge. They also offer advice about hotel reservations and travel planning in Costa Rica. Feel free to check out the 'Hotels' tab on Dental Departures feature bar!
Their offices are modern, exclusive, and luxurious. The equipment and materials that ConfiDental uses are the same that you'd find at home.
ConfiDental prices their all on four treatment at: USD 9,500 | EUR 8,150 | GBP 7,292 | CAD 11,887 | AUD 11,948 | NZD 12,769
All of the above clinics provide cheap all on four dental work. San Jose clinics have the prices you want. So, what are you waiting for, book now! For more information please contact our customer services hotline.