There are many places where you can find a safe, complete mouth makeover. Izmir, Turkey offers some of their region's best dental work and can surely accommodate you with a complete mouth makeover.
Located on Turkey's Aegean coast, Izmir was founded by the Greeks, taken over by the Romans, and rebuilt by Alexander the Great before becoming part of the Ottoman Empire in the 15th century. Since then, Izmir has become a huge tourist destination as well as a dental care haven for those in need of dentistry services.
Dental Departures wants to introduce to you some of Izmir's top dental clinics that we urge you to consider.
CTG Dental Care
CTG Dental's philosophy is that dental treatments should be provided in a fully equipped center, which is especially specialized in the field of oral and dental health. For these purposes, the CTG Dental Care Center has accumulated a team that has achieved successful works in the field of health for over 30 years.
Being located on an area of 1000 square meters in Izmir, Kahramanlar, the Private CTG Dental Care Center provides service 24/7 with its experienced staff and oral diagnosis team. Their main aim is to provide patients with the best oral care in a comfortable atmosphere.
This dental treatment center is of the quality that you might see back home in your native country. All of CTG Dental's equipment is cutting-edge while meeting dentistry standards. The dental equipment is sanitized every night for next day use by this clinics team of dental professionals.
Expect prices for complete mouth makeover at CTG Dental Care to be 30% - 50% the price of western countries. Please Call CTG Dental for an actual estimate.
Western prices for a complete mouth makeover include the following USD 7,675 | EUR 6,693 | GBP 5,861 | CAD 9,706 | AUD 9,803 | NZD 10,448
Teras Dental has 20 years of experience serving the community. This health clinic treats all types of oral and dental diseases as well as provides aesthetic & cosmetic dental treatments.
This health clinic includes capable specialists as well as general personnel who work together successfully to offer affordable dental treatment to international and local patients.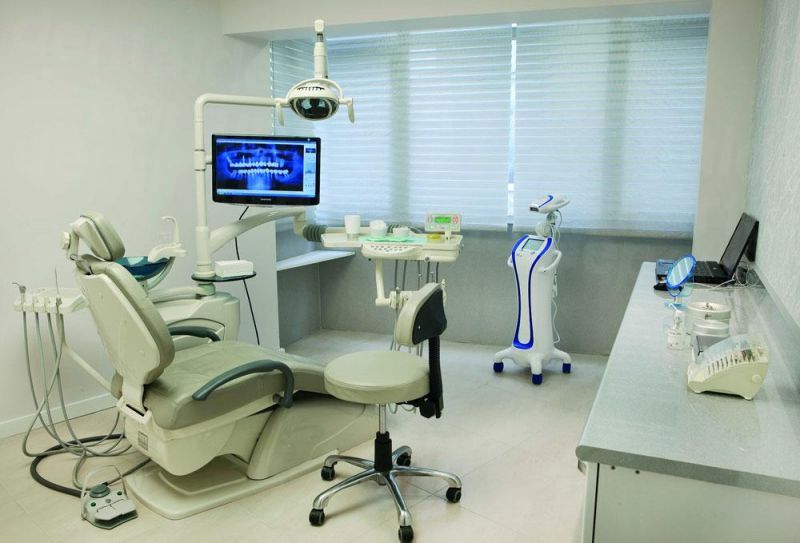 When you find yourself visiting each of these clinics from the Dental Departures website, please make sure to check the 'Reviews' tab on our site feature bar to view previous clients' experience of each clinic/surgeon. We also urge you to take a gander at the 'Hotels' tab located on the feature bar. The 'Hotels' tab will help direct you to accommodations nearest that clinic.
Both of these clinics are capable of providing a safe, complete mouth makeover. Izmir may be a small city, but its dentistry is top-notch. Contact our customer service for more questions.