Recently, as many as one in three Americans are skipping the dentist each year, and the rising prices across North America a major factor behind this alarming statistic.
Inevitably, people are looking for more alternatives abroad - with Mexico being the choice country for Americans thanks to its close proximity and exceptional value for money.
While there are many cities to choose from for low-cost dental work, its Mexico's border towns that are proving most popular - with those based in the Southern States able to simply drive across the border to places such as Mexicali. For those traveling from further afield, there's also a couple of small international airports in the region, too,
Below, we take a look at the prices for dental work in Mexicali at two highly-rated clinics. These are compared with averages in the US, Canada, Europe, Australia and New Zealand.
Clinica de Ortodoncia & Estetica
Clinica de Ortodoncia & Estetica stay up-to-date by using the latest dental technology on the market. Having this type of dental equipment ensures their team of specialists can deliver accurate diagnoses and impressive results, with minimal recovery times. This clinic employs a well-trained staff of professionals, many of whom have trained or studied overseas.
The clinic is focused on providing customized treatment plans and personalized service to meet your needs, no matter how big or small they are.
Below are some of the procedures and respective prices that Clinica de Ortodoncia & Estetica offers:
Composite fillings: USD 50 | EUR 45 | CAD 66 | AUD 66 | NZD 69

Composite veneers (direct bonding) USD 101 | EUR 90 | CAD 134 | AUD 133 | NZD 138

Full dentures, acrylic teeth (upper or lower) USD 708 | EUR 633 | CAD 938 | AUD 931 | NZD 96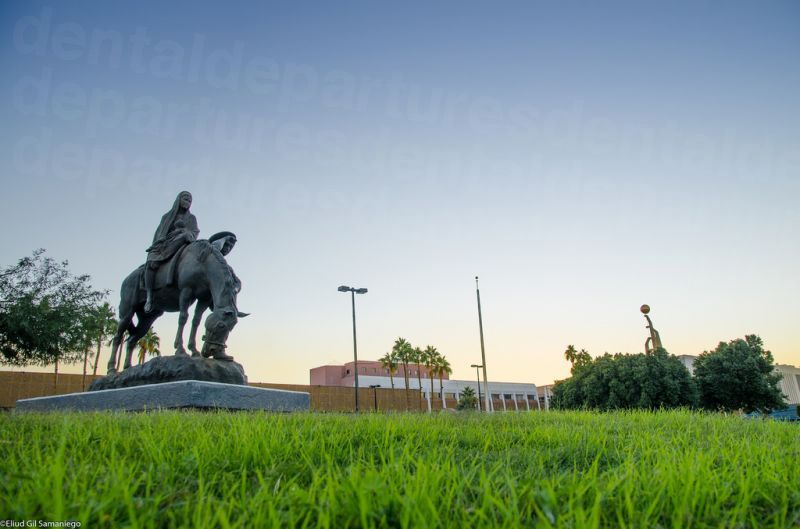 RamLanz Denta
RamLanz Denta is a full-service family practice of dedicated, experienced dental specialists who believe in the importance of working closely with patients to maintain and improve their dental health.
The highly-rated clinic adheres to stick dental health and sterilization standards, using the latest dental equipment, including digital x-ray and intra-oral photography. They also have their own on-site dental laboratory, enabling their team to complete treatment quickly, often in just one day.
The following are a couple of the procedures and prices that Chapa Dental offers:
Composite fillings: USD 40 | EUR 36 | CAD 54 | AUD 53 | NZD 55

Composite veneer (direct bonding): USD 81 | EUR 72 | CAD 107 | AUD 106 | NZD 111

Full dentures, acrylic teeth (upper or lower): USD 223 | EUR 199 | CAD 295| AUD 293 | NZD 305
[Please note that these are estimated prices at the time of writing. See our individual clinic listings for latest prices.]
Getting Started
First, learn more about the growing dental tourism scene in Mexicali here. You'll find all the information you need on each of our clinic listing pages; this includes photos, dentist profiles, location maps, price tables and more.
To book, follow the steps on our site or give our Customer Care Team a call on the toll-free number provided.
Sources:
Kliff, Sarah. One in three Americans didn't see the dentist last year. Vox. Website accessed: 9 November 2020. https://www.vox.com/2014/5/4/5675878/one-in-three-americans-didnt-see-the-dentist-last-year
Mexicali Airport. Skyscanner. Website accessed: 9 November 2020. https://www.skyscanner.net/airports/mxl/mexicali-airport.html
Robert Elsenpeter. Bringing the dental lab in-house. Dental Products Report. Website accessed: 9 November 2020. https://www.dentalproductsreport.com/view/bringing-dental-lab-house