Angeles is a highly urbanized city located geographically within the province of Pampanga of the Philippines. It's not only valued as a stunning tropical paradise but Angeles also acts as haven for dental tourists.
Dental Departures is here to give you the low-down on a couple of top Angeles dental clinics.
Bonifacio Dental Center
Bonifacio's dental specialists have an intensive focus on ultimate satisfaction when treating local and foreign patients from different countries. Their state-of-the-art dental equipment provides a safe, and superior dental experience for all patients to help achieve their aim of patient health and safety. Bonifacio Dental's advancement comes with their own Dental Laboratory so that dental prostheses like dentures, crowns and bridges are fabricated with precision and quality control is assured.
Because teeth are vital to improve one's well being, patients are treated with proper care in their individualized and comprehensive dental treatment plans supported by any kind of dental x-ray, which are available in our center.
Bonifacio Dental's staff can assist you in your hotel accommodations and transfers from guesthouse to a 5-star hotel in Angeles City.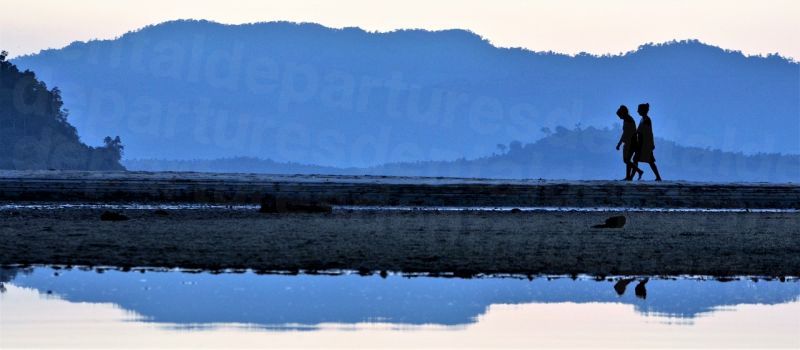 Smile MakeOver Dental & Aesthetic Center
Smile MakeOver's main focus is your overall well-being and helping you achieve optimal health and esthetics. They provide state-of-the-art dental care in a comfortable setting, at times convenient to your schedule.
The dentists and staff are extremely particular in their in their approach to dentistry, thereby giving each patients a delightful dental experience that brings out their clients confidence via smile.
To receive an estimate of a complete mouth makeover price from both of these clinics, please contact our Customer Care Team, or ask for a quote using our online facility.
Why should I travel to Angeles for a mouth makeover?
By now you are probably asking yourself if traveling to the Philippines for dental work is a practical way to go about your dental care. Most of our clients see foreign dental work as a chance to travel the world while also receiving dental work may be coupled into a new and exciting experience. Though traveling is great, the biggest reason why people book with Dental Departures is because of the money they will be saving, and you can be sure of that by visiting an Angeles dentist!
Make sure to set up a consultation meeting
Though Dental Departures suggests each of these clinics that should not excuse you from scheduling a consultation meeting with the surgeon of your choosing. When you create a consultation meeting with your choice of doctor, you will receive step-by-step information about how to correctly prepare yourself for your dental treatment as well as steps for post dental treatments.
Each of these clinics offers a safe, complete mouth makeover. Angeles is one of the top regions in the Philippines to visit for dental concerns. If you have any questions that pertain to the information given here or anywhere else on our Dental Departures webpages, please contact our customer support hotline.