All-on-6 is a great dental implants system to revamp an entire arch using only six implants. People with several missing teeth use this option to revamp their mouth and smile. The implants are made of porcelain, do not have an artificial gum line and have a removable temporary plate. A fantastic place for Brits to get this implant system is Hungary. All-on-6 in this country costs much less than the UK while the quality of the treatment is at par with your local clinic.
Cost Savings
What makes Hungary a great option for all-on-6 is the price difference. Here is a comparison of the UK cost and two reputable clinics in Hungary:
These two clinics are among the highest rated clinics in Hungary. Even if you factor in the cost of travel and accommodation, you still save money on your all-on-6 by getting it here. This dental solution has faster installation than other implants, provides complete arch restoration, and keeps further bone loss from happening. Furthermore, it decreases the need for bone graft. When you get an all-on-six in Hungary , you make the most of these benefits without spending a fortune as you would back in the UK.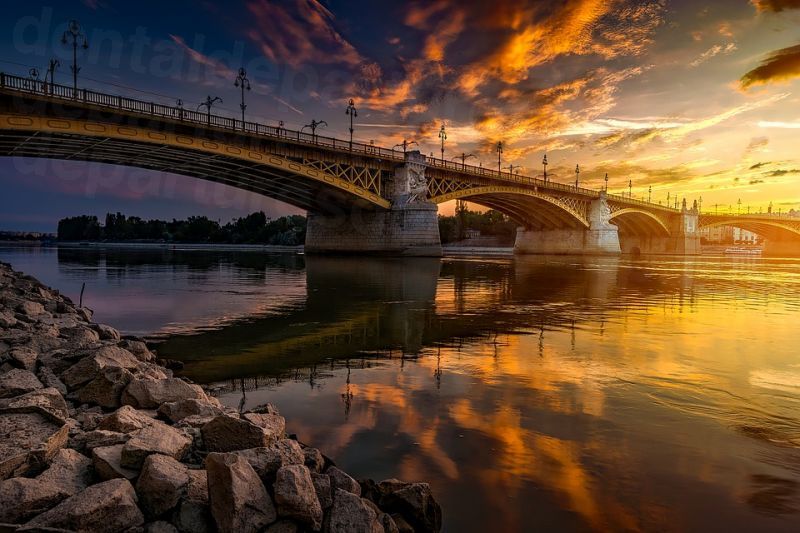 The main reason why the all-on-six is so much cheaper in Hungary is the lower operating cost. Plus, the lower living expenses and high competition among the clinics also keeps the prices in check.
Ask for personalized quotes and compare prices before you choose a clinic. Discuss your all-on-6 requirements in detail with your dentist; the best clinics are very forthcoming and will answer all your questions. If you book through Dental Departures, you will enjoy warranties on dental work and materials used.
World-Class Dentists, Modern Clinics
Being part of the European Union (EU), dentists in Hungary are regulated by EU regulatory authorities in addition to national ones. This should serve as an encouragement regarding the dependability of Hungarian dentists. An all-on-six is a major dental solution and is one of the most expensive dental procedures you can get. This makes choosing the right dentist and clinic all the more crucial.
Dental Departures does its part to make the process simple and safe. For instance, all clinics on our portal have gone through considerable inspection. Our comprehensive screening process eliminates all but the most competent and reliable clinics. Hungary can be a great option for all-on-6 provided you find the right clinic. That is where our site comes in handy. From malpractice records to staff qualifications, we verify all crucial information about the clinics before adding them to our portal.
Enjoy Beautiful Budapest
In Hungary, most dental clinics welcoming international tourists are in its capital Budapest. This beautiful city is also known as the dental capital of Europe as it accounts for 40% of the continent's share of the international dental tourism market. 100,000 people travel to Hungary every year for dental treatments.
With its cobbled streets and eternal bridges, the city offers a blend of old-world charm and modern facilities. From feasting your eyes on the impressive Baroque architecture to feasting on the local cuisine, you can enjoy every minute in Budapest.
You can catch a two-hour flight from London to Budapest starting at £200 (€224). Three-star and five-star hotels average £50 (€57) and £158 (€180) per night. Your all-on-6 procedure requires you to visit Hungary again after four to six months. The dentist will place the permanent plate on your second visit. This will not be a problem thanks to the wonderful cost savings.
Feel free to survey the clinics we named above and make your booking through Dental Departures. We can also connect you to former patients who have been to these clinics in Hungary. All-on-6 may be the perfect solution for you if you have numerous missing teeth. With our help you can make the most of this treatment and spend a memorable holiday in Hungary.