Growing tired of having that unattractive smile? Looking for top-notch, affordable care in Thailand? Save more than 50% on dental care in Bangkok with Dental Departures.
Receive high-quality clinical care from one of our top complete mouth makeover dentists in Bangkok and enjoy our best rates—guaranteed.
Considered to be the world's most-visited medical travel destination, you can now use our convenient research tools to find, book and choose a quality-checked dentist in Thailand for the ultimate in dental care. Two million medical and dental travellers have already combined affordable treatment with a fabulous Thai vacation to one of the most dynamic, cosmopolitan cities across Southeast Asia.
Why Choose Bangkok for a Mouth Makeover?
Thailand's awe-inspiring capital has fast become the go-to dental tourism destination. Its world-class facilities, infrastructure, accessibility and facilities are second to none.
Bangkok's dental reputation is further supported with clinics featuring cutting-edge equipment, English-speaking staff and modern interiors, ensuring a superior patient-led experience compared to home. More than 60 Thai hospitals and clinics have already achieved prestigious JCI accreditation , a US-based agency for vetting healthcare quality that includes the prestigious Bangkok International Dental Center.
Boasting 60-plus treatment rooms and more than 100 dentists, BIDC facilities tick all the boxes for a first-class experience. Across seven stories, discover on-site dental labs for efficient results, a bank, restaurant and a myriad of amenities ranging from complimentary WIFI and satellite TV to private consultation rooms.
Furthermore, Bangkok Smile Malo Clinic is a Dental Departures Global Patients Award winner. Part of the world's biggest international dental clinic network, BSMC provides a 14-story, fully-equipped facility, delivering a range of quality dental services such as dental implants, bone grafting, full mouth reconstruction, advanced general dentistry and more.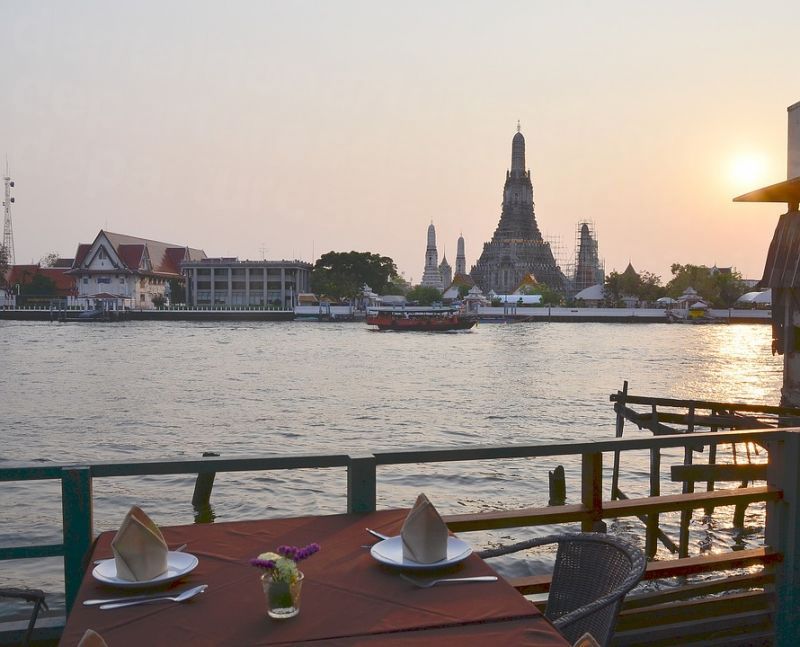 Will I Receive the Same Level of Treatment in Bangkok?
We fully understand how difficult it can be to find a credible, highly-trustworthy dentist. Dental Departures background-checks every clinic before appearing on our site, for stringent hygiene, dental qualifications, accreditations and association memberships. We even conduct on-site visits, assuring you of what to expect.
Check out our quality-checked dental listings, compare prices, view maps and read verified testimonials from extremely satisfied patients. Notable clinics include:
Why Choose Bangkok?
Thailand is a world-class destination for dental tourism, complex dentures and implants, making thousands of patients smile annually on both price and procedure.
This Southeast Asian hub is convenient for overseas patients thanks to dozens of airlines flying regularly from Australia, New Zealand, Asia, Europe and the US into Suvarnabhumi Airport.
Bangkok's legendary status for pioneering clinical quality is matched by its popular tourism sector, filled with countless historic temples, street-food stalls, ancient sites, night-markets and river-cruises.
Head to the Grand Palace, gaze at the Giant Buddha, visit its many temples or savour spectacular food-on-the-go. Retail therapy is in abundance at Bangkok's glitzy shopping malls, or take in Chatuchak, Bangkok's largest market.
Staying in Bangkok
Varied accommodation options await you in Bangkok, suiting all wallets and budgets, mainly in the Sukhumvit area, brimming with amenities, restaurants and shops, with convenient access to the SkyTrain.
Due to Bangkok's congestion, patients should reserve lodging close to their chosen dental clinic. Our Customer Care Team will be happy to assist with any necessary arrangements.
What Is the Next Step
Find your dentist in Bangkok and book online today with Dental Departures. Discover exclusive discounts and our
for an unbeatable deal on a fully-approved dentist. When you are ready, contact us via online chat, e-mail or our toll-free number to find out about receiving superior dental care in Bangkok.