Although being the 'best' or 'top' always sounds nice, it can be a very subjective thing. One man's steak is another man's gravy, and if you don't like either, then it's obviously broccoli. What has this got to do with finding the top root canal dental clinic in Penang ? Everything and nothing all in the same instant. Malaysia is one of the cheapest places for dental treatments in the world, but finding the 'top' clinic is a matter of option that we are going to discuss further.
Finding Out About Penang
One of the things that is very interesting at this moment in time is how Malaysia, and most notably the Island of Penang, is becoming the premier dental tourism destination in the world. Did you hear that correctly? You sure did! Did you know that dental treatments in Penang are approximately 70% cheaper than across Northern Europe, America, Canada, New Zealand and Australia? The value is simply electrifying.
One of the best parts about Malaysia is that English is one of the most spoken languages in the nation, which is ideal if you are considering dental treatments here and do not want to be lost in translation and end up with the wrong treatment. Who wants to go to the dentist for teeth whitening and end up with a cesarean section? No-one!
Penang has many English speaking dental clinics, but if you want to find out about the top root canal dental clinic in Penang, you need to keep reading.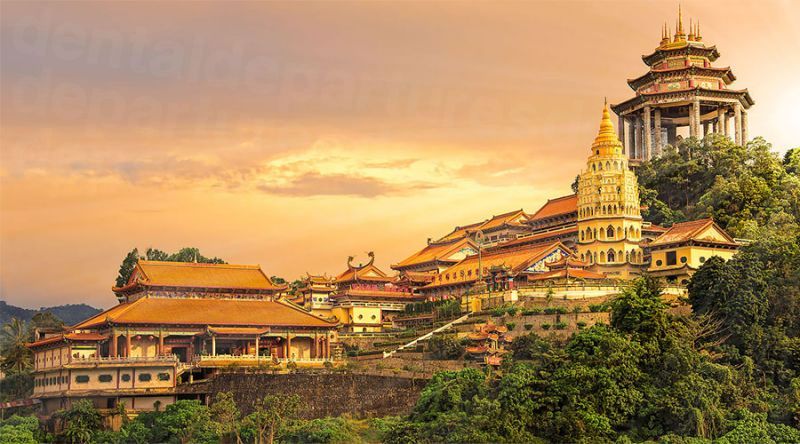 Root Canal Dental Clinics in Malaysia
Malaysian dental clinics in general are known for their top-notch treatments and world-class atmospheres, as well as offering some of the cheapest prices in the world. How do you find a clinic in Penang that offers top-notch treatments for an affordable price that appeals to Western clientele? One way is to research root canal before and after photos. Penang has many quality clinics, but to be sure, you need to visit dental tourism websites such as Dental Departures, just to reassure yourself.
We have researched all the clinics in Penang to find you a few that could be considered as the top root canal dental clinic in Penang. Here are the highly recommended choices from Dental Departures below:
Island Dental Surgery Balik Pulau Branch
Root Canal Prices
If you are looking to take advantage of low-cost root canal treatments in Penang, the prices are 84% cheaper than in the Western world, which is simply phenomenal. Here is an example of the prices for root canals in Malaysia: US $ 200 (CAN $298; UK £170; Euro €190; Aus $270; NZ $300), compared to the prices in the US $ 1,275 (CAN $1,636; UK £954; Euro €1,133; Aus $1,660; NZ $1,706).
We have listed some options above that can be considered as the top root canal dental clinic in Penang in terms of affordability and world-class services and treatments.