A typical question someone interested in foreign dentistry might find him or herself asking might be, "What quality of work should I come to expect from a foreign dentist?" Though it is easy to be apprehensive about this sort of question, Dental Departures can assure you that Pattaya has the quality dentistry you would expect from your home country.
How can I be sure the dentists in Pattaya are professionally certified?
Fortunately, each dentist who has been certified to work on your mouth is apart of an elite group of dentists known as The Dental Association of Thailand. In addition, each dentist in Pattaya is required to register with the Thai Dental Counsel before they begin their practice. These dentists have had the professional training that meet all standards required for their degree, so choosing a reputable dentist in Pattaya should not be an issue for you.
What environment might I expect when entering the office?
When most people think of Thailand they may think of a developing nation with subpar establishments and businesses. Contrary to popular belief, Thailand is much more westernized than you may think. Take for an example the Dental Design Center, this establishment is renowned for not only the passion they have for dentistry but also their fully functioning state-of-the-art facility. The Dental Design Center comes fully equipped with a CT (computed tomography) scan, future dentist-FD managing software, dental laser from BIOLASE Technology, Anthos ergonomic dental chairs and much more! Their technology is second-to-none and helps to settle any nerves about the appointment. This facility is not the only one of its kind, there are many others including OrthoSmile and Dente Smile Clinic.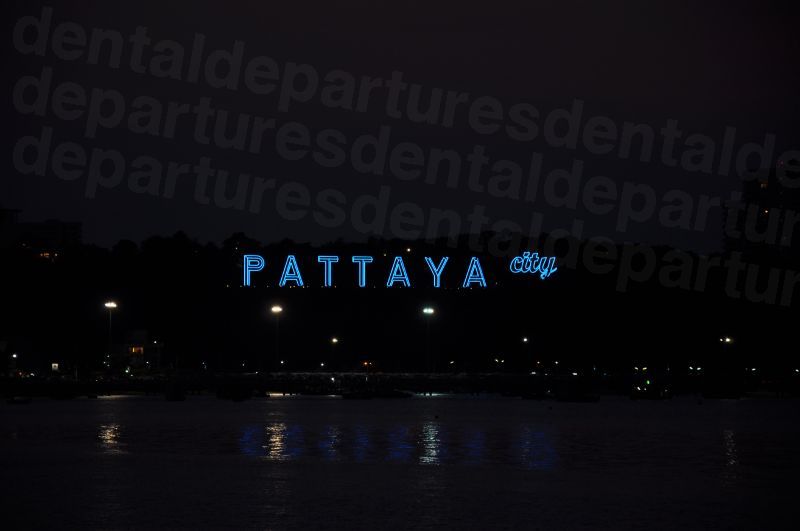 What challenges may I face with language barrier?
Again, Thailand is very westernized so an established dentist office will have a staff of individuals with an above-average sense of the English language. The tourism in Pattaya is also well-established so they are used to communicating in English with their foreign patients. A couple of communication tips when visiting a dentist office in Pattaya is to speak slower than normal, use hand gestures frequently and always be friendly. Stick to these tips and your appointment will go pleasantly.
What prices should I expect from dentists in Pattaya?
Obviously if you are looking for foreign dental work you are looking for a cheaper alternative than where you currently reside. In Pattaya, expect prices for all-on-4 to average at $11,000 U.S. Dollars, saving you 58% of what you would pay in the U.S., $26,000. If you are looking for simple dental work, Pattaya prices for teeth whitening average at $174 U.S. Dollars saving you 68% of what you would pay in the U.S., $668.
Should I have concerns about any mishaps during the dental work?
If you are booking through Dental Departures there should not be a sour thought in your head about any dental work. If there are any mishaps you can trust that we will fully back your claim and work through any issues along your side. Less than 0.01% of our customers have expressed any unpleasant experiences, and if you are still unsure, check out Pattaya dentist reviews for a more detailed look at what previous patients have to say about their experiences.