It's normal to feel apprehensive about going abroad for dental treatment—particularly if you're new to the world of dental tourism or never visited your particular country of choice.
In this article, we look at how you can find and book your treatment at a trusted dentist in Phuket, Thailand's world-famous holiday island in the south.
Check the Services Offered
It should first be noted that not all clinics in Phuket have trained specialists in their respective fields of dentistry. Some may only work with general oral surgeons capable of carrying out limited preventative or cosmetic procedures.
For example, if you're planning a dental trip to Phuket in order to undergo a full mouth reconstruction, it's important to make sure you book in with an experienced implantologist; likewise, if you need a root canal, the services of a skilled endodontist are generally required.
Using Dental Departures makes the process of checking the services available at different Phuket clinics straightforward. We list the dentists working at each one, complete with a list of procedures available.
All of this information, including prices, photos and patient reviews, is free to access on each of our clinic listing pages.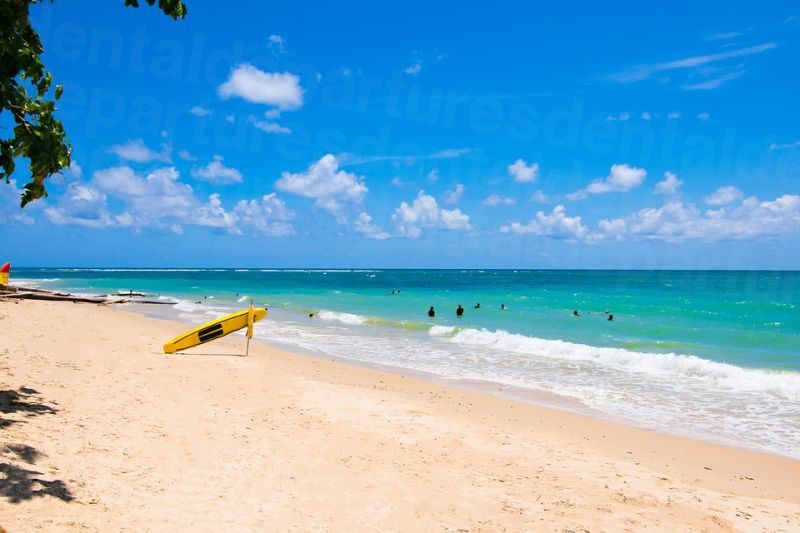 Sea Smile Dental Clinic
One such clinic in Phuket that works with a wide range of specialists is Sea Smile Dental Clinic.
Part of Bangkok Smile Dental Group (BSD) Group, which has received certification from the International Organization for Standardization (ISO), this clinic has its own in-house laboratory and was the first dental center on the island to be endorsed by the Joint Commission International (JCI).
With the recognition of prominent organizations like these, patients are assured of top-quality service. Take a look at the services offered by Sea Smile Dental Clinic:
General dentistry (oral exams, mouth guards)

Gum treatment (deep cleaning, scaling and root planing)

Dental restorations (fillings, inlays, onlays, crowns, bridges, dentures)

Orthodontics (metal braces, Invisalign® clear braces)

Cosmetic dentistry (laser teeth whitening, veneers)

Dental implants (single tooth, mini implants, full-arch restorations with four or six implants)

Oral surgery (bone grafts, sinus lifts)

Root canal treatment
Another plus point about the clinic is its strategic location, situated inside the Kee Resort surrounded by shopping options, restaurants and other tourist attractions. It's also close to the beach!
Other Recommended Clinics in Phuket
All of our partner dentists in Phuket are highly trained from local and international institutions, assuring you of a level of service on par with back home. They work with specialists in prosthodontics (replacement teeth), periodontics (gum treatment), oral surgery, and other fields—providing effective and accurate solutions to all your oral problems.
Other recommended clinics in Phuket listed with Dental Departures include:
What's Next?
Check out the highly-rated Sea Smile Dental Clinic—or our other verified Phuket dental clinics—to discover just how affordable the dental services can be on Thailand's largest and most-visited holiday island.
If you have any queries, our Customer Care Team is always happy to answer your questions via our online chat facility, by e-mail or on our toll-free telephone number. Or if you are ready to book your appointment, you can do so right here any time of the day or night, at no charge to you.
Sources:
Joint Commission International. Website accessed: 15 February 2021. https://www.jointcommissioninternational.org/
International Organization for Standardization. Website accessed: 15 February 2021. https://www.iso.org/home.html
Phuket. Hotels.com. Website accessed: 15 February 2021. http://www.phuket.com/
Ullman, Shannon. Dental Tourism to Thailand has 5 benefits. Huffington Post. 3 February 2018. https://www.huffpost.com/entry/the-5-benefits-of-dental-_b_14083754?guccounter=1
Full Mouth Reconstruction. American College of Prosthodontists. Website accessed: 15 February 2021. https://www.gotoapro.org/full-mouth-reconstruction/