What to Look for In a Phuket Dentist
One of the things that patients from overseas consider is the dentist's background. It's okay to be keen in choosing the best dentist in Phuket . After all, it's your oral health that is at stake. To help you in the selection process, here are some recommended tips in finding the right dentist in Phuket .
First, check the services offered by the clinics. Dental Departures has a list of quality-checked clinics. Signing up in our website, allows you to freely browse a wide array of clinics and see the services they provide. You can also get additional medical insurance to cover for the other expenses like travel fee and accommodation charges in case you need to return for further treatment. Second, it's important to look at the dentist's background. We only include certified Phuket Dentists in our roster that are screened based on their qualifications and professional memberships. Third, know the technology used in their clinics, which will help you achieve lasting results.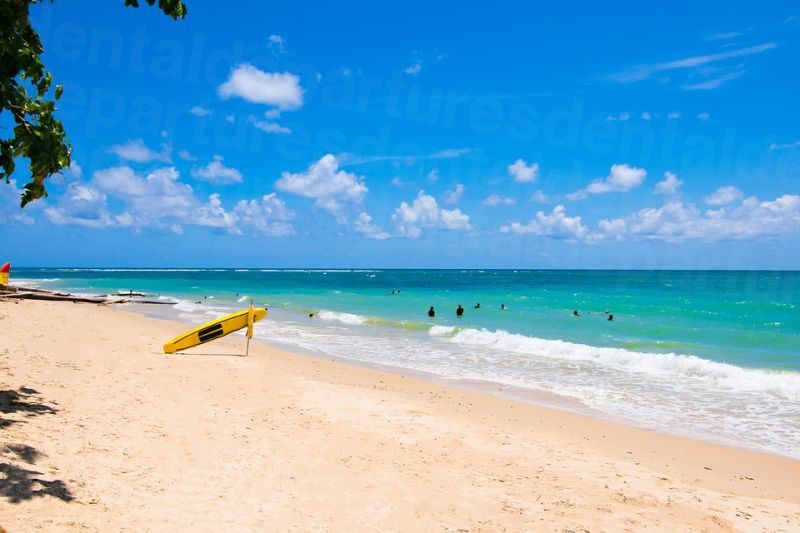 Sea Smile Dental Clinic
One of the leading clinics that meet the above standards is Sea Smile Dental Clinic . It's part of Bangkok Smile Dental Group (BSD) Group that received certification from the International Organization for Standardization (ISO). The clinics and in-house laboratory are endorsed by the Joint Commission International (JCI). With the recognition of prominent organizations like these, patients are assured of top-quality service. Take a look at the services offered by Sea Smile Dental Clinic:
General Dentistry (Oral exams, mouth guards)

Gum Treatment (Deep cleaning, scaling and root planing)

Dental Restoration (fillings, inlay, onlay, crowns, veneers, bridge, dentures)

Orthodontics (metal braces, Invisalign clear braces)

Cosmetic Dentistry (Laser teeth whitening)

Dental Implants Phuket (Single tooth, Mini implants, All on 4 dental implants, All on 6)

Oral Surgery (Bone graft, sinus lift)

Root canal treatment
The dentists in Phuket are well educated and highly trained from local and international institutions, which assure you of world-class service. They have specialists in Prosthodontics (replacement teeth), Periodontics (gum treatment), Oral Surgery, and other fields that can provide solution to your oral problems. The assistants and staff are service-oriented making your dental experience a pleasant one.
If you're thinking about cleanliness, the clinic adheres to strict sterilization standards to ensure the safety of the patients. The dental group is in the forefront of dental technology providing the most effective treatment and the best patient care. With the use of cutting-edge technology and the most advanced techniques in dentistry, Sea Smile Dental Clinic delivers fast, safe, and accurate treatment. Lesser time on the dentist chair gives you opportunity to explore the beaches and see the scenic attractions.
Another good thing about the clinic is its strategic location, which is situated inside The Kee Resort surrounded by shopping center and other tourist attractions. This is convenient on your part because you can easily travel back forth to the clinic.
Choose the best dentist in Phuket that can help you achieve optimum results.