Having dental implants in Istanbul is affordable, safe and convenient when using Dental Departures to book at one of the city's top private clinics. Here are a few pointers that will help you make the most of your dental vacation in Turkey's most-visited city.
Plan Your Itinerary
There is so much to do in Istanbul in addition to your visit to the dentist. It's important to note that healing after your implant surgery will take time, and you may have follow-up appointments as well. Hence, plan your trip in advance so that you can cover most of what Istanbul has to offer in the limited time that you have. For most patients, this will be in the days after they arrive in the city (before surgery).
Arriving in Istanbul
People from most countries need a visa to enter the country, so do remember to check the Turkish visa requirements for your country.
There are two main airports in Istanbul - Atatürk International Airport, and Sabiha Gökçen Airport - and the airport costs are more or less the same for both. By booking your tickets well before the trip, you can find lower prices.
Note that the Ataturk airport is closer to the city center and also well connected to all major tourist attractions.
Finding a Clinic
There are many excellent clinics in Istanbul for dental implants, and we have partnered with some of the very best. For some recommendations, here are some of the most reputed clinics in the city: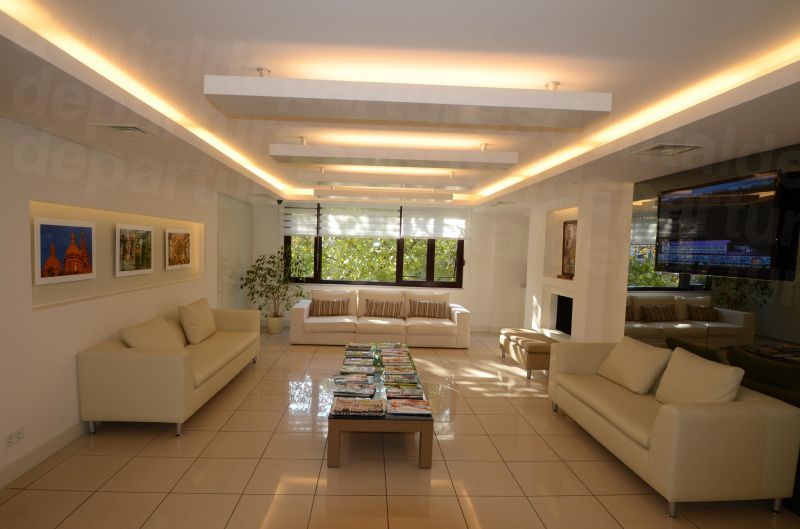 Find the Best Prices for Dental Implants
The local currency is the Turkish Lira, though you can pay in Euros in most places.
A standard titanium implant costs around €850, whereas a standard implant crown with abutment costs around just €100. By getting quotes from various clinics, you can potentially find even lower prices for essentially the same (if not better) quality of dental work that you find in your country. This is the primary reason for the growth of dental tourism in Turkey.
Please note that these are estimates at the time of writing. Check our clinic listings for up-to-date prices for implants in Istanbul.
Getting Around Turkey
Travelling around Istanbul is a breeze thanks to its amazing public transport system, with bus being the most affordable option available. You can pay for all transportation using a topped-up 'Istanbulkart' available at the airport, which saves you the hassle of carrying loose change.
Can I Claim My Dental Insurance in Turkey?
The answer depends on where you are flying in from and also your insurer. The fact of the matter is that most dental insurance companies around the world still don't provide coverage for implants, considering this procedure as cosmetic dentistry. That is why many are flying to Turkey to get implants at the top prices.
Implants in Istanbul are of a high quality and yet cost lower than countries like the UK, France and Germany.
Booking Through Dental Departures
Book your appointment directly through our site or connect with the Dental Departures Customer Care Team for a free, no-obligation quote.
Sources:
Care for your dental implants. TePe. Website accessed: 24 October 2020. https://www.tepe.com/uk/tips-and-advice/your-teeth/implant-care
Top 15 Things to Do in Istanbul. The Istanbul Insider. Website accessed: 24 October 2020. https://theistanbulinsider.com/top-15-things-to-do-in-istanbul/
Visa Information For Foreigners. Republic of Turkey Ministry of Foreign Affairs. Website accessed: 24 October 2020. http://www.mfa.gov.tr/visa-information-for-foreigners.en.mfa