Like other locations in Thailand, Chiang Mai is fast becoming a dental tourism destination of choice for overseas visitors fed-up with paying high prices at home.
The land of Smiles is widely regarded as one of the best destinations in the world for getting world-class dental care at low, low prices. Coupled with the chance to enjoy a holiday in this stunning location and the combination is too good to resist.
So, why should anybody consider dental care in Chiang Mai?
1: Professionalism of Dentists
Thai dentists are renowned for their professionalism. They are well-trained and regulated with the Thai Dental Council and the Dental Association of Thailand. A good many dentists also receive additional training overseas in Western countries, including the United States, the United Kingdom and Australia. Most dentist usually speak very good English.
The Thai people are generally renowned for their politeness and this ethos shines through in the customer care they receive from dental clinics in Thailand. Clinics like Dental 4U have a good reputation in this regard with international patients, and is a Dental Departures Global Patients' Choice winner to underline the fact.
2: Modern facilities
Facilities aimed at international patients are generally top-quality. Sleek, modern premises equipped with the latest technologies and waiting areas that are comfortable and furnished with free wifi, sofas and other things to make the experience of visiting a dentist a whole lot more pleasant.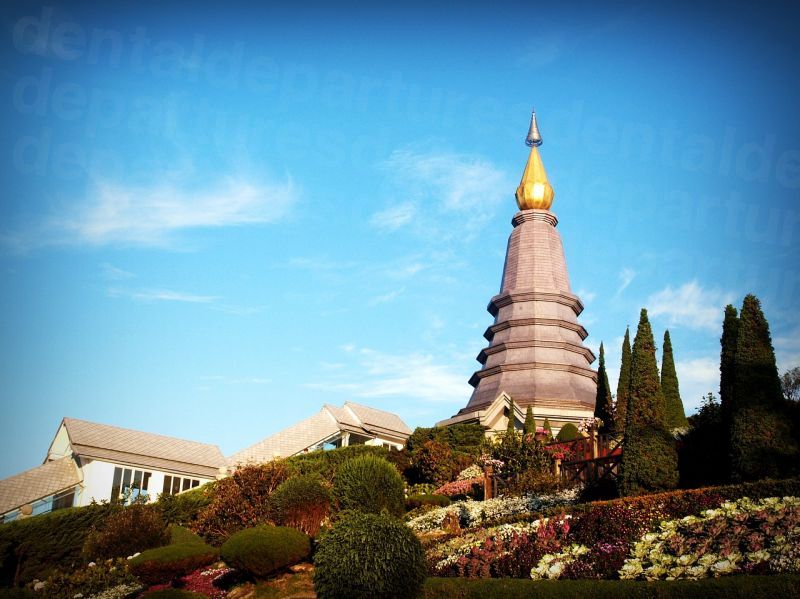 3: Newest Technologies Available
The newest technologies to help establish accurate diagnoses and provide pinpoint accuracy during treatments is the norm at Chiang Mai dentists.
Technology like CAD/CAM which uses computer-aided design and computer-aided manufacture means that dentists can design and fabricate your new smile in the clinic without having to outsource your crowns, veneers or prosthodontics to an external lab. Not only is this good for maintaining quality but it also speeds up the process for patients.
3D/CT scanning is another state-of-the-art technology in use in Chiang Mai. Dental implants can be placed very accurately using this know-how, as it gives the dentist a 3D view of what is going on in with your teeth and jaw.
4: Wide range of Treatments Available
There is a huge array of treatments available as the dentists have the training and skills required to deliver them. From simple check-ups and fillings to complex root canal procedures, dental implants, including All on 4s and full mouth rehabilitation, dental patients have no need to worry that the expertise is not available in Chiang Mai to fix their problem.
5: Prices
The cost of treatments has a large bearing on dental tourism, with many patients finding they can save at least 50%, if not more. Even for something as regular as a filling, the savings can amount to a few hundred dollars, especially if patients are having more than one:
Composite Filling in Australia AUD $230 (NZ $240)
Composite Filling in Chiang Mai AUD $60 (NZ $65)
Chiang Mai offers plenty of opportunities for dental tourists to get the dental work they need at the prices they can afford, as well as enjoying the landscapes and amenities the area has to offer as a holiday destination.