Even the more expensive dental treatments, such as All-on-4® dental implants, are remarkably inexpensive here compared to the tens-of-thousands of dollars charged in countries like the US and Australia for the same procedure. This article looks at the All-on-Four price in Vietnam , as well as the country's rising dental tourism market.
The Vietnamese Dental Tourism Scene
Anyone who has ever considered All-on-Four dental implants will be well aware of how expensive this procedure is. However, the All on Four price in Vietnam pales in comparison to the heart-stopping USD $26,000 price tag in the USA or other Western world nations. All-on-4s in Vietnam cost around USD $8,000 (CAD $9,974.41; AUD $10,407.38; NZD $11,267.88; UK £5,377.40), but this does depend on the materials used , the clinic you choose and extent of the work required, as there are varying options .
Essentially, the Vietnamese dental tourism industry is spread between both Ho Chi Minh City (formerly "Saigon") and Hanoi, the two largest cities in the country . In both of these sprawling metropolises you can find a selection of high-quality clinics that are really starting to appeal to patients from across Europe, Australia, New Zealand and America.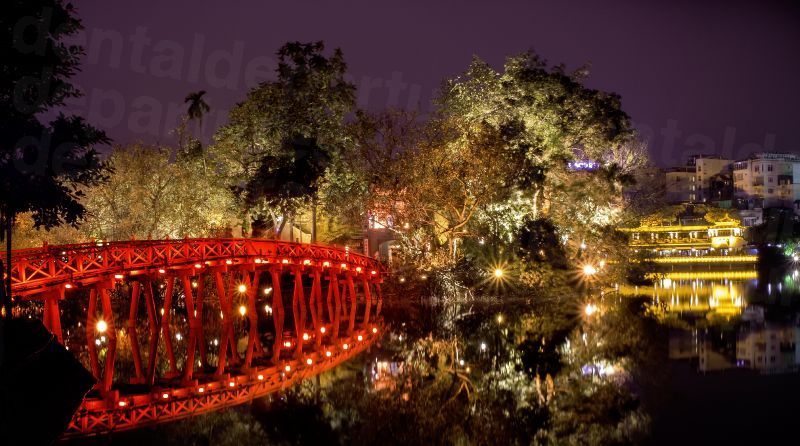 The dental tourism scene in Southeast Asia was built on foreign patients and is why the dental clinics in Vietnam all adhere to high European standards and philosophies. Knowing you're in safe hands and how low the All-on-Four price in Vietnam can be, it's time to find a clinic that suits your requirements and budget.
Low-Cost Clinics in Vietnam
We have compiled a list of clinics that are highly recommended by former patients and are known for operating to the highest levels and appealing to Westerners. Click through to find out more about these clinics; the clinic overview pages on Dental Departures contain prices, photos, reviews, treatment lists and booking options.
● Serenity International Dental Clinic
Cheap Dental Implants in Vietnam
Securing a deal on your implants is what this article is all about, so it's important that you know the price from the start so you can make the best-informed decisions. As previously mentioned, the prices start from around $8,000 , but this can rise to more like $10,000 if you opt for a high-end clinic. Factor in those flight and accommodation costs, and you can still save approximately $10,000 compared to doing it back home.
Getting Started
We have worked tirelessly to find you a competitive All-on-Four price in Vietnam The next step is to review our listed and verified clinics; once you find one you like, feel free to contact our Customer Care Team who can answer any question you may have.