In Kuala Lumpur, crown prices are significantly lower than you might expect so if you're looking at affordable ways to keep on top of your dental health we can show you how.
Although something like dental crowns is a relatively simple procedure, it is one that can set you significantly far back financially. This is especially true if you are one of the hundreds of millions of people living your life without dental insurance. In countries like Australia, the USA, or the UK, a single crown can cost hundreds of dollars. But what choice do you have?
If you let your mouth go untreated, there is a good chance that you will run into serious health issues in the future. Luckily for you, we have a solution with our dental tourism destinations, where you can go specifically for a major treatment, or, if you are already holidaying in Malaysia, visit a dentist while you are there and kill two birds with one stone.
Do I need dental crowns?
Dental crowns, or caps, are required in a variety of situations. If a tooth has a cavity or a fracture that takes up more than half of the tooth, it needs to be capped. If you have had a root canal, you will need a crown, so the hollowed out tooth does not break. If you have a crack inside of your tooth, that is causing you pain or discomfort, this also requires a crown.
Other issues that require crowns are teeth that are excessively worn down, or teeth that the patient does not find aesthetically appealing. Additionally, crowns may be used with implants or to treat other issues. If you are experiencing symptoms such as tooth pain or discomfort, especially when chewing or exposed to hot and cold temperatures, you may require a dental crown.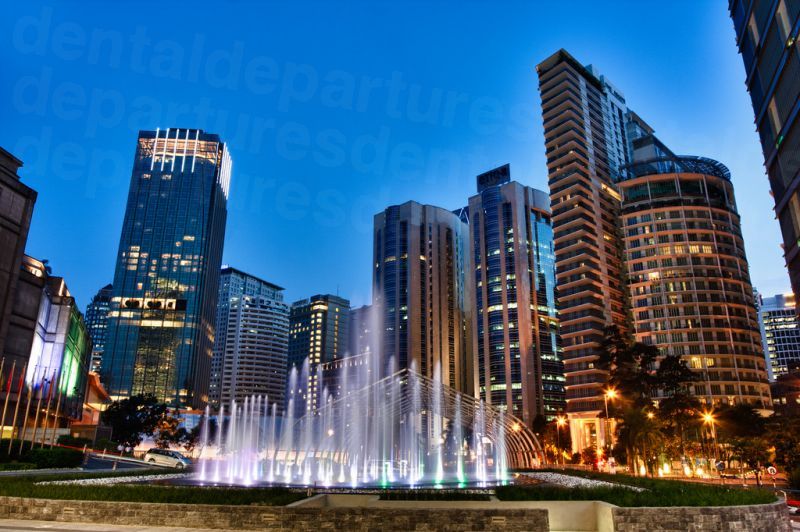 What is the procedure for dental crowns?
The procedure for putting in a dental crown is relatively simple. Usually a dental crown treatment will require 2 appointments. During the first appointment, the dentist will prepare the tooth, take an impression, and place a temporary crown on the tooth. On the day of the following appointment, the dentist will remove the temporary crown, and put the permanent one into place. It may take up to two weeks for your dentist to receive the permanent crown back from the lab. However, some dentists possess all of the necessary equipment to complete the entire procedure in one day.
Which clinics should I visit?
Kuala Lumpur offers many excellent dental clinics to its foreign visitors. On average, dental work in Malaysia costs only 30% of the price that you would see in western countries. If you are need of a clinic, check out our top 3 recommendations! Click on the links for more information about which procedures are available, operating hours, and prices for treatment.
Check out the Imperial Dental Specialist Centre ! (Formerly known as the Beverly Wilshire Dental Centre ):
Learn about the Dentalpro Dental Specialist Centre
Visit Chai Dental – Kuala Lumpur
If you are ready to book your appointment, or if you still have questions about clinics in Kuala Lumpur, crowns prices, or specific procedures, reach out to us through our website and speak with one of our customer service representatives, available to assist you 24 hours a day.