How much do you really know about all on four procedure? You probably already know that all on fours are used to create a permanent solution for people suffering with missing, decayed, cracked or broken teeth. You may also know that, if you live in a country such as the USA, Australia, the UK or Germany, you could end up looking at bill that costs tens-of-thousands of dollars. For many people, hearing that is enough to make them give up on the idea. However, Dental Departures have a solution. Have you ever considered getting dental treatment in a foreign country? Each year, more people are flying abroad to take advantage of the high quality dental treatments, offered at low rates that won't break your bank balance. If you need an all on four, Hanoi costs are totally affordable, giving you the opportunity to enjoy the vacation of a lifetime with the money that you save!
Where is Hanoi?
Hanoi is located in Northern Vietnam, and is the capital city of the country. The population of the city is approximately 7.5 million people, with about 4 million more coming in as tourists each year. It is a very historical city, and offers its guests a unique cultural experience, unavailable in western countries. The city itself is very accessible, being close to the Hanoi International Airport, and offers many forms of public and private transportation.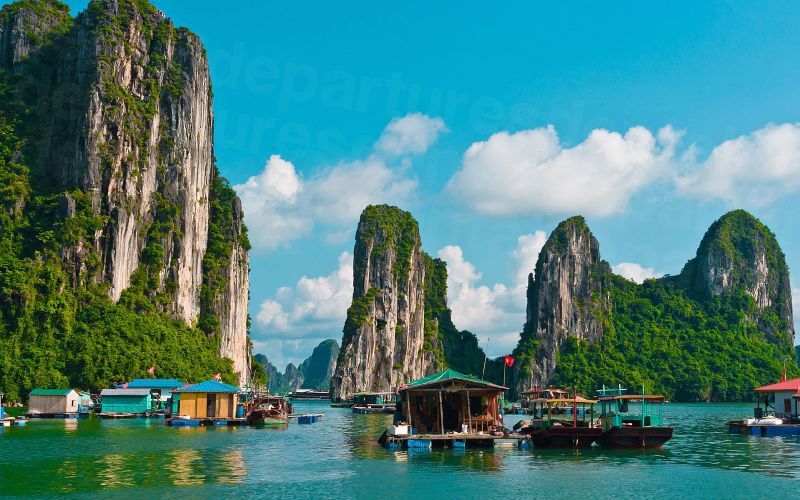 How much can I save?
Many people are visiting Hanoi for reasons other than simply taking in the sights. Each year, hundreds of foreigners are travelling to the city in search of high quality dental care at affordable prices. While this might seem like a headache, patients can find themselves saving tens-of-thousands of dollars on treatments like an all on four. In western countries, the average price of an all on 4 is approximately $26,000 USD (or £20,280 GBP, $35,100 AUD, €23,140 EUR). However, in Hanoi, the average price for the same procedure is only $8,000 USD (or £6,240 GBP, $10,800 AUD, €7,120 EUR). Now, with an extra $18,000 dollars in your pocket, imagine all the things that you could do!
What are the top clinics?
Want to see the all on four cost at Hanoi's top recommended clinics ? Take a look at the chart below:
| | |
| --- | --- |
| Clinic | All on 4 Prices (listed in USD, GBP, AUD, EUR, NZD) |
| | $12,092 USD, £9,431 GBP, $16,324 AUD, €10,761 EUR, $17,291 NZD |
| | $4,525 USD, £3,529 GBP, $6,108 AUD, € 4,027 EUR, $6,470 NZD |
| | Price n/a |
| | $4,030 USD, £3,143 GBP, $5,441 AUD, €3,587 EUR, $5,763 NZD |
| | $13,049 USD, £10,178 GBP, $17,616 AUD, €11,613 EUR, $18,660 NZD |
To find out more about all on fours, Hanoi, cost of treatment and dental facilities, get in touch with our Customer Care Team now!