It is a tiresome but rewarding process so make sure to read a root canal review or two before going through it for the best results! This is what Kim had to say, " I recently had a root canal and the husband and wife team at Odontoklinik were fantastic! Their follow up patient care was also fantastic. I highly recommend them. Thank you Dr. Taborga. and Dr. De Alba!"
Why Puerto Vallarta?
Puerto Vallarta offers the best dental centers in Mexico. But other than that, the city has the luxury of any vacation island: a beautiful bay, sparkling ocean water, and booming tourism businesses. It is a perfect combination when going through a root canal treatment; the sand, the wind, the people—its beauty will surely take your mind off the stress.
What happens during a root canal?
A root canal is necessary when the cavity at the center of a tooth becomes infected or damaged. This causes pain and swelling in the infected area, and is at the risk of spreading to other areas if left untreated. Anaesthesia is used to lessen the pain during the procedure.
It is followed by the drilling of the tooth to create an access hole for the dentists to be able to remove the nerve endings that cause the toothaches, as well as to clean other debris and bacteria. The hole is then filled and sealed.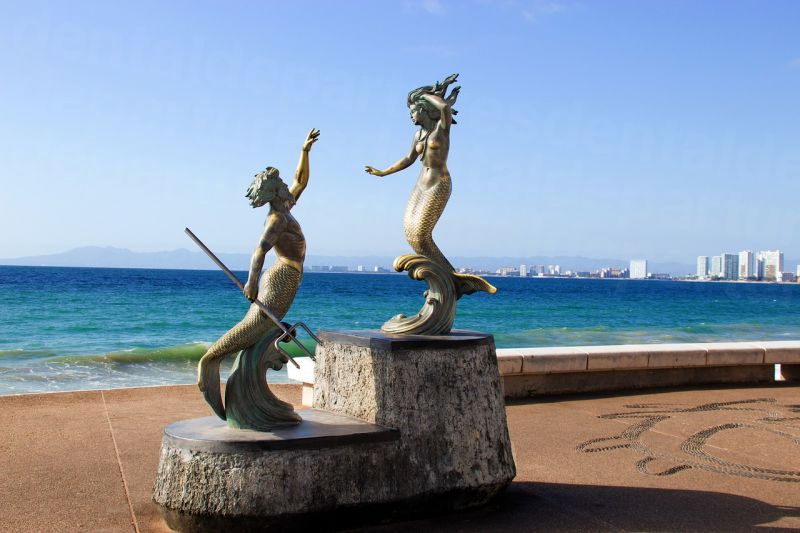 How Much Do Root Canals Cost?
Look at how much the best root canal dental clinics Puerto Vallarta offer:
INTERNATIONAL PRICES VS. Puerto Vallarta PRICE.

PROCEDURE

AUD$

CAN$

US$

COMPARISON

ROOT CANAL

$ 1,660.00

$ 1,636.00

$ 1,275.00

INTERNATIONAL

$ 312.00

$ 18.60

$ 247.00

Puerto Vallarta

18.80%

57.90%

19.40%

% PATIENTS PAY
Here are the top Dental Departures Recommended Clinics:
Odontoklinik leads the race of technological advancement when it comes to dentistry. Odontoklinik offers an up-to-date system of technologies combined with their team of expert professionals in their fields. Here are some of the exclusive Dental Departures promotions on offer:
Free X RAY

No Worries Warranty - Odontoklinic

Dental Departures Exclusive Hotel Packages
Grupo Odontologico Integral - Puerto Vallarta offers a delicate touch to their clients. With care and professionalism, Grupo Odontologico Integral –Puerto Vallarta serves their patients with quality dental service. They have been in service for almost 8 years, proving their qualifications as trustworthy dental caretakers. The clinic offers their patients 3 exclusive Dental Departures promotions:
Dental Departures Exclusive Hotel Packages
Want even more promotions from these clinics?
For even more savings the above facilities are offering the following additional Dental Departures promotions to qualifying patients:
Canadian veterans 10% discount

US Veterans 10% discount

Canadian Military 10% Discount

10% off for Elks Lodge members

US Military 10% Discount
International Dental Centre PV has a team of qualified dental experts, led by Dr. Alberto Hernandez, a graduate from the University of Guadalajara Dentistry. International Dental Centre PV takes pride in their modern, up-to-date utilities such as digital x-rays and advanced M9 Autoclave sterilization. Our exclusive Dental Departures promotion is offered here:
Dental Departures Hotel Exclusive Packages
Are you ready for the procedure? Do not worry; Puerto Vallarta will take care of you after visiting one of our best root canal dental clinics. Puerto Vallarta offers everyone quality without a hefty price tag. You will be well taken care of. So book now through Dental Departures for a secure and painless root canal!