With the rising out-of-pocket costs for dental care, Brits are discovering the benefits of visiting dentists in Spain . One of the top tourist destinations for European travellers, in recent years the country has also earned a well-deserved reputation as a dental tourism hub as well. For countries with expensive dental care such as the UK, traveling to Spain is a solution worth looking into.
The Best Dentists in Spain
Finding a good dentist in a foreign country is not as difficult as it might sound. You are already here on Dental Departures so you are on the right track! Our portal provides you easy access to some of the best dental clinics in Spain. To further help you, here are three clinics you might consider:
Modern, well-equipped clinics such as these help make Spain a popular, reliable dental destination. Check out their photos and compare price; reading patient reviews is also a good idea. We can also connect you to previous patients at these clinics.
Affordable Yet High-Quality Dentistry
Whatever kind of dental work you need, you will save up to 70% if you get it in Spain. For instance, a dental crown will cost you around £863 (Ireland: €983). Dental crown cost in Spain starts around just £251 (€286).
Does visiting a cheap dentist in Spain mean you are risking a lower quality of dental services? Thankfully, no. You should know that that among the best clinics, price difference has nothing to do with quality. Factors such as lower operating costs, lower living expenses, less red tape and high competition among clinics help keep prices low.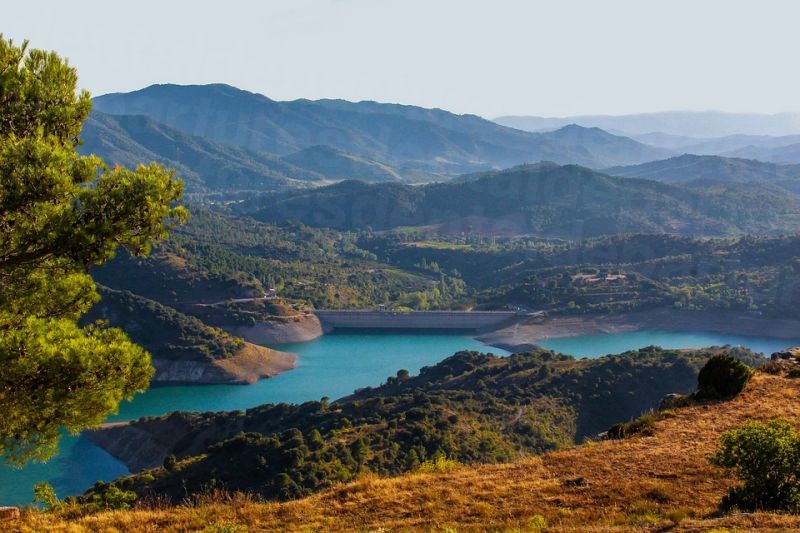 Granted, some clinics and dentists in Spain are not up to the mark. But thanks to our extensive screening process, none make it to our listing. From checking legal/criminal records to conducting onsite visits to verifying staff qualifications, our team does everything to vet a clinic before adding it to the Dental Departures site
Getting Dental Crowns in Spain
Whether you want porcelain/ceramic crowns, porcelain-fused-to-metal (PFM) crowns or zirconia crowns, you can get them at the best dental clinics in Spain. PFM crowns are the most durable but the least cosmetically desirable. Full porcelain/ceramic crowns look the most natural but are the least durable. Zirconia crowns look great, do not have any ugly gingival recession, but are the priciest among crowns. Once you have decided the kind of crown you need, you can proceed with your trip.
Visiting Your Dentist in Spain
It helps to know more about the procedure before you leave. You will make two or three visits to the dentist for your crowns. The first visit will be about examining your teeth, scanning, preparing your tooth, taking impressions and sending them to the lab for making the crown. The dentist will also fit a temporary crown.
On your second visit, the temporary crown will be replaced and fitted by the permanent one. The best part is that between these visits you can enjoy all the amenities and activities Spain offers as a holiday destination, or to recovery from your treatment. From the legendary nightclubs to amazing beaches to historic landmarks, you will not run out of things to see and do. Not to mention the cost savings you will enjoy!
If you require extractions and cannot stay in Spain till the treatment has healed, it is better to get the tooth extracted by your local dentist before you travel.
Are you ready to enjoy affordable, high-quality dentistry in Spain? Feel free to review the clinics mentioned above, then book your appointment today with Dental Departures. You will have plenty to smile about after your dental holiday in Spain.