One of the simplest yet most effective procedures in cosmetic dentistry is dental veneers. However not all dental clinics in the world offer an affordable dental veneers price. Quezon City's great dental clinics provide high-quality dental veneers, but at a cheaper price than at home. If you're not yet familiar with any clinic in the Philippines, at Dental Departures we have verified clinics to make it easier for international patients to choose from.
If you need dental procedures for you or your family then the San Salvador Dental Clinic can be a great choice. It is located in the bustling center of Metro Manila and offers a wide range of dental treatments catering for both local and international patients of all ages.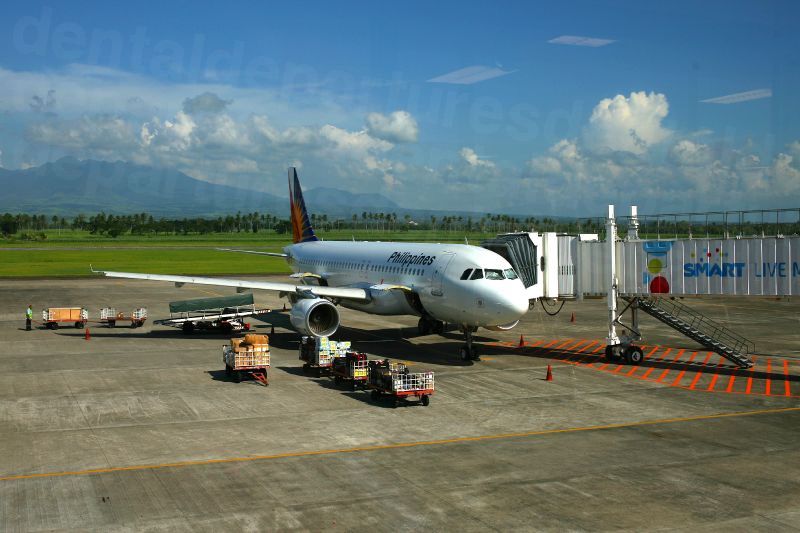 The clinic's highly-skilled and English-speaking dentists and dental staff provide the following dental treatments and procedures:
Teeth cleaning and fillings
endodontics (root canals)
Oral surgery
Implant dentistry
Orthodontics (braces)
Cosmetic dentistry
Periodontics (gum disease)
Restorative dentistry
Asian Sun Dental Clinic Manila is located in Caloocan City, Metro Manila, offering straightforward solutions to all dental problems. This is achieved by combining quality dental care with the use of modern equipment and facilities.
The clinic has internationally trained dentists who are specialized in different fields of dentistry. It also has its own on-site laboratory which allows a faster procedure for prosthodontics. Dental procedures such as crowns or veneers will look natural, strong and durable.
Brace Dental Clinic – Cubao is a dental clinic located in Cubao, Quezon City. They deliver personalized and affordable services in general dentistry, prosthodontics, cosmetic dentistry, restorative, orthodontics, orofacial pain management, oral surgery, sedation dentistry and dental emergency.
The clinic offers their patients an accurate diagnosis, less expensive and quality dental care.
The Philippines has developed 'world-class' dentistry throughout the years. DentaPrime - Quezon City Branch is one great example of the outstanding clinics in the country that cater for international patients who need general and cosmetic dental treatments.
The clinic provides different types of treatments that cover general dentistry such as teeth cleaning and anti-cavity treatments. In terms of cosmetic dentistry it offers services such as veneers, crowns, bridges, implants and teeth whitening.
Dr. Evangeline Jean De Castro is an internationally-trained and experienced dentist who received training in the United States, France and Canada. She owns a dental clinic in Quezon City, Philippines, that provides full and comprehensive dental services to all patients, both local and foreign.
Her modern clinic offers preventative and restorative dentistry which include dental implants, bone augmentation, root canal treatments, orthodontics (braces) and cosmetic dentistry.
To help you in creating your budget for the dental cost, here's the dental veneers price list prepared by Dental Departures.
INTERNATIONAL PRICES VS. QUEZON, PHILIPPINES PRICE.
PROCEDURE

US $

AUS$

NZD$

COMPARISON

DENTAL VENEERS

$ 1,245.00

$ 1,623.00

$ 1,667.00

INTERNATIONAL

$ 512.00

$ 668.00

$ 708.00

Quezon

41.10%

41.20%

42.50%

% PATIENTS PAY IN QUEZON
Dental veneers are chosen by many foreign patients because it is not an invasive procedure and is performed with the lowest level of discomfort for the patient. This procedure has become extremely popular mainly because of the results and the low dental veneers price.
Quezon City dental clinics will provide you with quality dental care and an exceptional hospitality you can't find in other parts of the world.