Find your inexpensive crowns here
There are many dental clinics around Patong! Which are the right ones to visit? Fortunately, here at Dental Departures. we can provide you with our 3 premium clinics, verified by our own staff and selected by international patients as recipients of the Dental Departures Global Patients' Choice Award. So, if you really want security and definite savings, then visit these clinics when you are in Patong:
Affordable dental care services
In general, Patong is considered to have one of the most inexpensive dental crowns that you can find in Thailand. Here is the price list for a dental Zirconia Crown in Patong: You will only pay 30% of the current average international price!
| | | |
| --- | --- | --- |
| ZIRCONIA | $ 1,600.00 VERSUS $ 480.00 Saving US $ 1,120.00 | USA |
| CROWN | $ 2,121.00 VERSUS $ 636.00 Saving AUD $ 1,485.00 | AUSTRALIA |
| | $ 2,358.00 VERSUS $ 707.00 Saving NZD $ 1,651.00 | NEW ZEALAND |
Not only can we treat you with these clinics, we can also provide you with other information such as a crowns review, Patong dental tourism guides, general information and dental finance.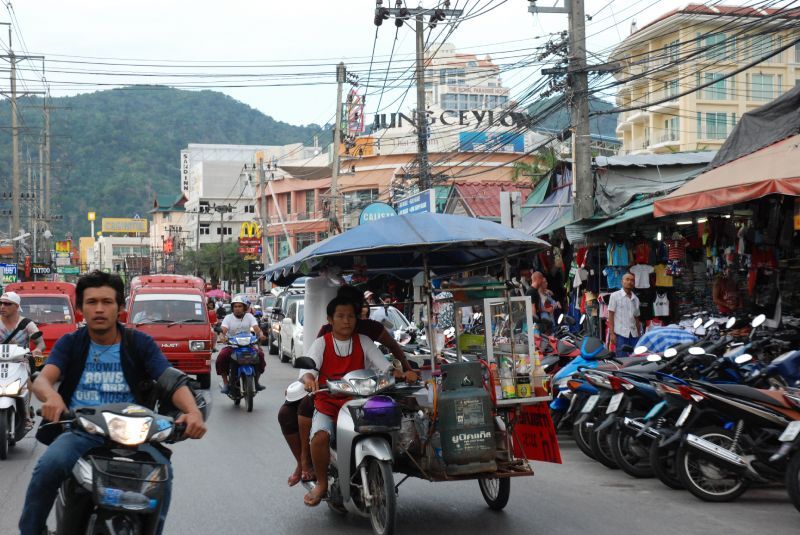 Patong is a destination like no other
When you visit Patong for the very first, it would be very hard to go around looking for things to do in this bustling beach town. However, you would be surprised at how much you can do in this 3km beach destination. First and foremost, there is a great variety of shopping that you can do in Patong starting from the famed Jungceylon Shopping Mall to Patong OTOP Market. If you want even busier night, you can always visit Soi Bangla, Patong's liveliest party zone or even visit cabarets and nightclubs.
What is a dental crown and how is it done?
One way to fix misshapen and ugly teeth is by getting dental crowns. It is usually made of resin or ceramic and they are suitable for someone who had a root canal or for someone that needs to strengthen their teeth after a large filling. This is a perfect procedure for dental tourist since this will take up so much of their time. Here is how it is normally done:
1. The first appoint involves:
a. Preparation of the tooth that will the crown by shaping it.
b. Take impressions of the mouth.
c. Place a temporary crown
2. The second appointment will then be the fitting of the crowns. This is crucial as this will be the stage to determine if the dental crowns need re-adjustments.
Exclusive Dental Departures Promotions for you to save even more!
We know just how important saving money is for you, which is why we have this list of available exclusive Dental Departures promotions that you can use: They are:
Sea Smile Dental Clinic:
No Worries Warranty
Free shuttle
Phuket Dental Signature:
A.B Dental Care Clinic:
Even more good news with promotions at all 3 the clinics
o New Zealand Veterans
o Australian Veterans
o Exclusive Hotel Packages
o Remembrance Day
So, are you still wondering where to get inexpensive crowns? Patong has the best choice of clinics. Come save in Patong on your dental crowns!