Tired of stumbling upon the same uninspiring results when looking up places and clinics where you can get your dental crowns done? We get you. We know that for any dental work, it is crucial to do extensive research to find the dental surgeon that is suitable for you. That is why, at Dental Departures, we have done the research for you, and if traveling to Matamoros, Mexico is on your list, then here are the clinics where you'll find the best crowns dentists in Matamoros.
Why Do People Go to Matamoros for Dental Care?
Affordability of care is the primary reason why people from around the world travel to Matamoros to seek dental care. Matter-of-factly, the average person would spend about USD 1,164 in the USA, CAD 1,483 in Canada, GBP 863 in the UK, EUR 1,026 in Europe, AUD 1,505 in Australia and NZD 1,545 in New Zealand for dental crowns work. But in Matamoros, Mexico, that price is decreased to more than half, giving you an average reduction of 57%. With that being said, dental procedures in Mexico would generally cost around USD 500 (CAD 636, GBP 385, EUR 437, AUD 644, NZD 682). And sometimes, you can even get lower prices based on the clinic you select. Here are some of our top dental clinics in Matamoros.
Professional Dental Care
The Professional Dental Care Clinic is located at Plaza Mexicana, Calle Herrera 1617, Col. Centro., Matamoros, Tamaulipas, 87300. With only one year in the business of dental care, the clinic is already being recognized in Matamoros and in the state of Tamaulipas in general, for its excellent services, modern equipment and high-end technology. One of its key dental surgeons, Dr. Manuel de Santiago, is a trilingual (English, French, Spanish) board-certified surgeon in cosmetic dentistry, and has 27 years of experience in the field. Dental Crowns price list at the Professional Dental Care starts at USD 25 (CAD 34, GBP 20, EUR 23, AUD 33, NZD 36).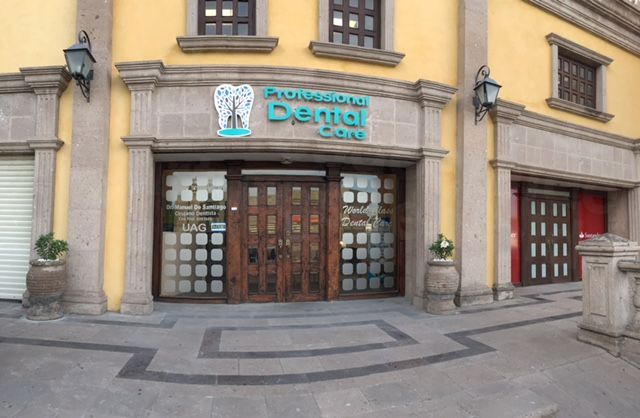 Especialidades Dentales Matamoros
With more than 18 years of experience in providing excellent dental care to both local and international visitors in Matamoros, the Especialidades Dentales Matamoros is a top destination for those seeking to get dental crowns. The clinic is specialized in orthodontics, maxillofacial surgery, pediatric dental surgery and general dental surgery and care. Dr. Alfredo Pedraza, who is one of the dental surgeons there, is a bilingual provider (English and Spanish) and a member of the Mexican Association of Orthodontists. Another highly qualified dental surgeon, Dr. Cecilia Orta, is board-certified in maxillofacial surgery. Dental crowns at the start as low as USD 90 (CAD 114, GBP 64, EUR 78, AUD 116, NZD 122).
Dr. Jessica Del Carmen Rodriguez Arrona's Clinic
Dr. Jessica Del Carmen Rodriguez Arrona's Clinic Is another top-rated dental clinic in Matamoros. The clinic has been established in the city for close to 17 years and is headed by Dr. Rodriguez herself, a graduate from the Universidad Autónoma de Nuevo León and a specialist in Periodontics.
If you're looking for the best crown dentists in Matamoros, check out our Dental Departures clinics. We only work to provide you with the highest quality of care at the most affordable prices. After working with our Matamoros dental clinics , you will never want to go anywhere else for your dental crowns.