Although the prospects of a root canal can be terrifying, the procedure is not as onerous as it once was, especially with a top root canal dentist in Guadalajara guiding you through the process, providing quality care and affordable prices.
When Will You Need a Root Canal?
A root canal is a procedure done when a tooth in your mouth suffers from decay, damage or infection. A hole is formed in the tooth's centre as it decays, exposing nerve tissue and pulp to foreign objects. This can cause excruciating pain while eating as well as swelling in the gums around the tooth.
How Does the Root Canal Work?
First, an assessment is made by the dentist. Local anaesthesia is administered and a rubber dam is placed over the tooth to keep away saliva. An access hole is drilled in the centre of the tooth; the hole is thoroughly cleaned, removed of debris, bacteria, and pulp before removing the nerve. Then, the tooth is filled with a temporary filling and sealed. If there are no signs of infection post-procedure, the dentist will replace the temporary filling with a permanent filling, or crown.
Why Guadalajara?
The birthplace of tequila and mariachi music, Guadalajara is Mexico's second-largest city and the cultural heartbeat of the country. One of the greatest qualities of Guadalajara is that it offers all the urban facilities such as a myriad of culturally rich monuments and museums plus a vibrant nightlife, without the density and chaos of Mexico City. Accommodation in Guadalajara is also much more affordable and the dental care is inexpensive yet world-class.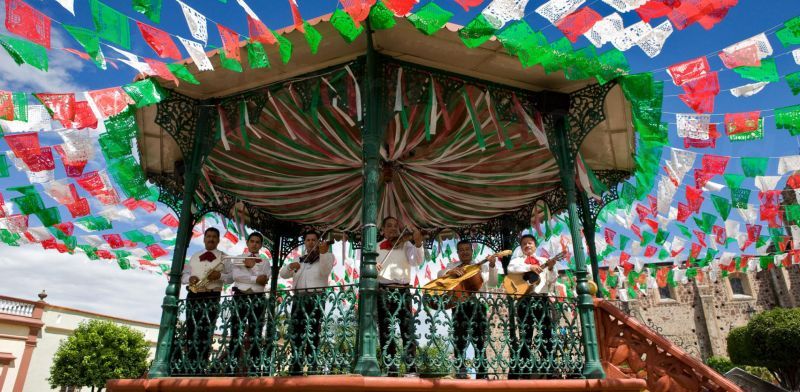 What Is the Average Cost of Root Canals?
PROCEDURE

AUD$

CAN$

US$

COMPARISON

ROOT CANAL

$ 1,660.00

$ 1,636.00

$ 1,275.00

INTERNATIONAL

$ 312.00

$ 308.00

$ 247.00

GUADALAJARA

18.80%

18.8%

19.40%

% PATIENTS PAY
Note: the prices above are averages based on root canal prices throughout Mexico. Please check our current prices for your selected clinic for a more accurate cost.
Dental Departures Recommended Clinics:
Each clinic offers some unique exclusive Dental Departures promotions and all the facilities offer the following:
US Military 10% Discount
10% off for Elks Lodge members
Canadian Military 10% Discount
US Veterans 10% discount
Canadian veterans 10% discount
ProClinic Dental is headed by Dr. Alfredo Aguero-Gallo. For more than eight years, ProClinic Dental has been treating local to international patients with their array of intricate dental procedures. They boast a bright and comfortable clinic and personalized care. In ProClinic, you are the top priority. Look at these great exclusive promotions they offer you!
Free x-ray
Free temporaries
Free oral exam and consultation
DentAll has been committed to providing quality dental care since 2010. Equipped with the latest technologies and innovative procedures, DentAll offers personal, and close treatment of endodontics, orthodontics, cosmetic dentistry and many more! Dental Departures offer this promotion:
Clinica Dental Leend offers an innovative way of treatment by fusing their high-tech dentistry with their spa facilities. Care and stress-free procedures are guaranteed in Clinica Dental Leend, as well as high-quality yet affordable services. Use this Dental Departures promotion when getting your treatment:
How Do I Get Started?
Who knew that a top root canal dentist in Guadalajara could offer such convenience at such an affordable price lowest rates?
Contact our Customer Care Team today for your free cost estimate.
Sources:
What Is the Cost of a Root Canal? WebMD. 24 August 2020. https://www.webmd.com/oral-health/qa/what-is-the-cost-of-a-root-canal
Guadalajara Travel Guide. Travel and leisure. Website accessed: 15 July 2021. https://www.travelandleisure.com/travel-guide/guadalajara