While your teeth are invaluable and you should always, always get the best dental services, you don't have to spend a fortune at the clinic. Thanks to medical tourism, people from across the world, whether they're in Australia or the US, are able to find low-cost, high-quality dental implants and other procedures. People in Australia and New Zealand are particularly attracted by the affordable dental services offered by clinics in Cebu, Philippines. You just need to know where to find inexpensive dental implants in Cebu. So let's take a closer look at 3 of the best dental clinics in the city.
Gamo Dental Clinic
Gamo Dental is among the top dental clinics in Cebu, Philippines, offering a range of general and cosmetic dentistry. Dr. Loreluna Watin Gamo, who has over a decade of experience, leads the clinic. A member of the International Association for Orthodontics, Dr Gamo had started her career as an associate dentist and now runs of the top top clinics in Philippines.
SUV Multi-Specialty Dental Center 2
SUV Multi-Specialty Dental is lead by Dr. Susan Uriarte-Valmayor, a graduate of Cebu City's Southwestern University. Driven by her passion for dentistry, she also pursued education in the US, Japan and Singapore. Under her leadership, this clinic has become of the the most sought-after clinics in the country.
Clam Pasco Dental Clinic
Clam Pasco specializes in Dentofacial Orthopedics, orthodontics, restorations and cosmetic dentistry. Here you'll not only find the best dental implants in the region but a very friendly staff that complements the highly skilled dentists who implement the implants procedure.
If you know about these 3 clinics, you know where to find inexpensive dental implants in Cebu without sacrificing quality for money.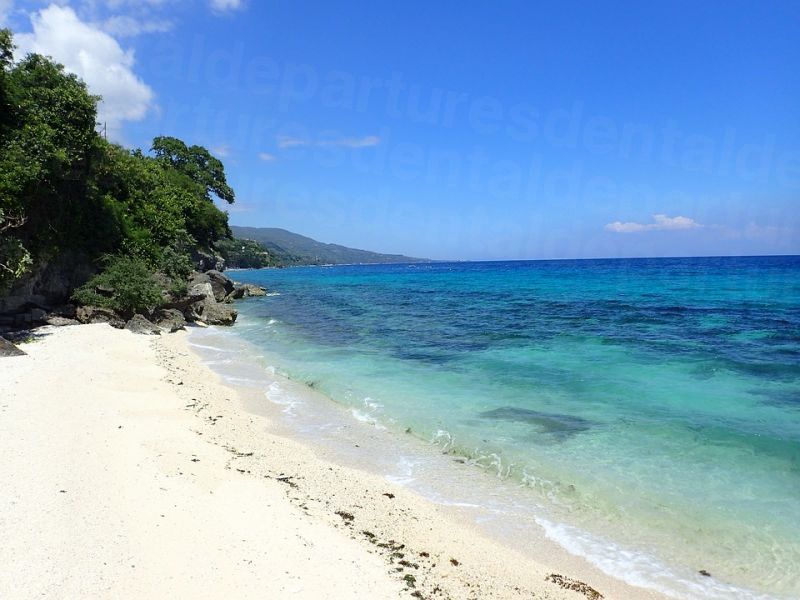 How Much You Can Save?
The clinics mentioned above should be on your short list. No matter which one you choose, you'll be saving money on the dental implants. Check out the difference in prices:
Cost of dental implants in Australia: AUD $5,098
Cost of dental implants in New Zealand: NZD $5,238
Cost of dental implants in Cebu: USD $2,339 and NZD $2,535
These numbers mean you can easily save around 53% on your dental implants by getting them in Cebu instead of back home.
Rest assured the prices are not due to any inferiority in quality. No, the prices are low because it costs much less to run a dental practice in Philippines than it does in a country like Australia or New Zealand. So you're not trading dollars for health.
Enjoy an Amazing Vacation
Whether it's the beautiful beaches, breathtaking scenery or the warmth and hospitality of Filipinos, there are plenty of reasons that make Cebu an amazing tourist destination. The main Cebu Island, along with 150 smaller islands and islets combine to deliver a spectacular holiday experience.
It's natural to be a little apprehensive about traveling to a different country to get dental implants. People are usually concerned about finding the right clinic in a foreign land, and that's understandable. Now that you know where to find inexpensive dental implants in Cebu, you can plan out your dental vacation in beautiful Philippines.