If you're looking for affordable dental implants, you're not alone. Tens of thousands of people in Australia and New Zealand, and many more across the world, are looking for cheaper alternatives to the high-priced dentists in their city. Since most insurance providers consider dental implants to be a cosmetic procedure, they don't cover it in their plans. Thankfully, cities like Denpasar, Indonesia offer affordable dental implants. The only catch is that you will need to discover where to find inexpensive dental implants in Denpasar . We'll help you solve this problem. Here are a few tips you should follow:
Read Reviews
Reviews are a great source of reliable information on dental clinics. A balanced, honest review will tell you all the important things you need to know about a particular clinic. Dental Departures is an excellent dental tourism portal that offers, among other things, reliable reviews for dental tourists.
Look at Before & After Images
It's not every day you get dental implants. You need to be satisfied with the clinic you're choosing to get the implants and before & after pictures are great for understanding the capabilities of a dentist. The images are also great for setting realistic expectations, which go a long way in a satisfactory dental implant procedure. So use the images to filter the best dental clinics in Denpasar
Talk to Previous Dental Tourists
Nothing beats the advice and comments from other dental tourists. Dental Departures includes comments and testimonials from numerous patients that you can read and get a better idea of what to expect. You can also ask around in your social circle to see if anyone you know has traveled to Indonesia for dental implants. Talking to them will give you a better idea of what the whole process is like.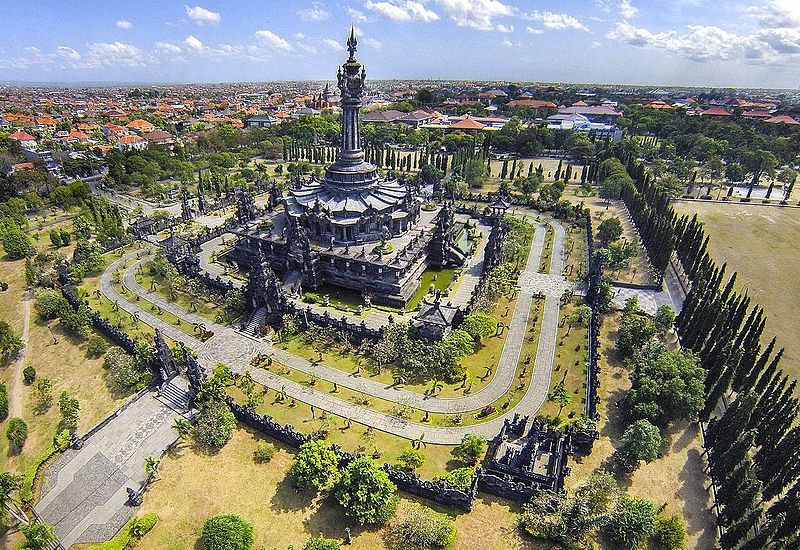 Top Clinics in Denpasar for Dental Implants
While you can use all of the above advice, we'll further simplify things for you and list the top dental clinics in Denpasar for dental implants. This will help you answer the question, "Where to find inexpensive dental implants in Denpasar?"
All of the above will have a proven track record in delivering the best dental implants to local as well as foreign patients.
How Much You Can Save?
Alright, let's talk numbers. After all, price is the main reason why people become dental tourists in the first place. Here's the dental implants cost comparison between Australia & New Zealand and Denpasar:
Cost of dental implants in Australia: AUD $5,098
Cost of dental implants in New Zealand: NZD $5,238
Cost of dental implants in Denpasar: AUD $1,999 and NZD $2,167
So you're saving 60% on your dental implants by getting them in Denpasar instead of in your home city. Rest assured that the low prices aren't indicative of low quality. They're simply the result of lower operating costs in Indonesia as compared to Australia and New Zealand.
Now that you know where to find inexpensive dental implants in Denpasar, feel free to learn more about the clinics mentioned above and schedule a consultation.