The emergence of rapid globalization and recent innovations in dental health care is a prime reason why international patients look for other alternatives in acquiring treatments for their dental concerns. People are starting to travel abroad to seek quality and inexpensive dental services. For instance, more and more patients are discovering where to find inexpensive dental implants in Istanbul. Istanbul is in Turkey, which is close to most European countries making it quick and easy to go there for any dental procedures. The cost factor makes this an even better solution. Saving nearly 50% on treatments is the average that international patients can expect in Istanbul. Turkey's health tourism is increasing each day.
We compiled an average price comparison between Istanbul and other countries in Europe and America to highlight the huge savings.
PROCEDURE

USA

EURO

UK

COMPARISON

DENTAL IMPLANTS

$ 3,913.00

€ 3,480.00

£ 2,928.00

INTERNATIONAL

$ 1,056.00

900.00

£ 821.00

ISTANBUL

27.00%

25.80%

28.00%

% PATIENTS PAY
Its health tourism industry draws a lot of international patients seeking treatments like dental implants . Dental implants today are considered as standard for treatments aimed at replacing missing teeth. This is a surgical procedure that is positioned into the jawbone and allowed to fuse with the bone over a period of time; most often this would take a few months. The final result is crowns that perfectly match the natural teeth of the patient. The treatment is often called "smile in a day"
What clinics in Istanbul offer dental implants?
Our staff will offer patients the answer. In addition to inexpensive quality treatments, we will help patients with securing additional insurances, excellent providers of dental care and any of your further enquiries. Do not hesitate to visit us and let us find the appropriate solution to keep your smile in shape!
Some of the dental clinics that we recommend are also accredited by international standards in dentistry like the World Dental Federation, International Standards Organization, the International Congress of Oral Implantologists and the Joint Commission International. These accreditation organizations work to maintain the highest professional and ethical standards in the nation's dental services. Nevertheless, the lists of clinics below are not only offering inexpensive dental implants but are also known because of their exceptional dental services as manifested through various accreditations. Here are the following clinics that we highly suggest:
4. Enucuz Implant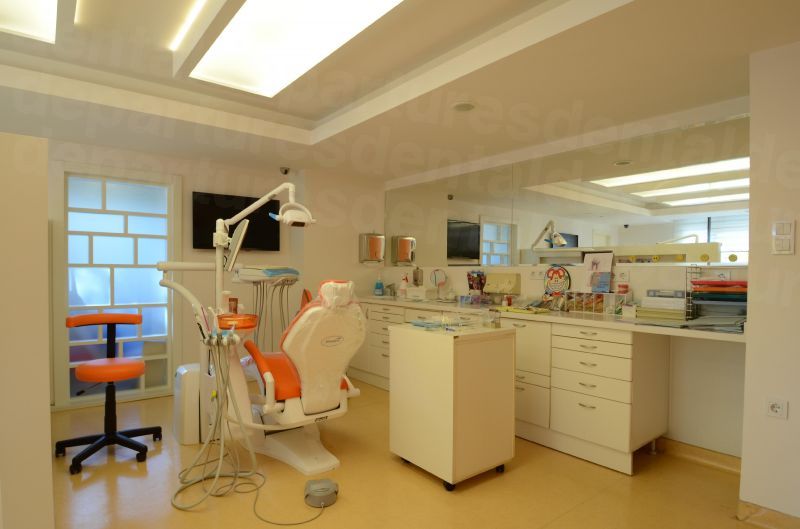 Still have concerns about where to find inexpensive dental implants in Istanbul? Through us in Dental Departures, we can provide suggestions that you may consider for your dental concerns. We have the best clinics offering inexpensive dental treatments and exceptional dental care services with the most innovative technologies in dentistry. What else are you looking for? Consider visiting a dental clinic in Istanbul and we assure you that you will never regret it.