Looking for inexpensive dental implants in Malaysia? You've come to the right place.
Dental tourism in Malaysia is growing, and this is mainly because the government has taken an initiative to regulate and promote health care for clients coming from other countries. This is done by MHTC( Malaysian Healthcare Travel Council). The Council seeks to offer the highest quality of care at affordable rates. Malaysian government legislation requires that both the local and international clients pay the same rates. Thus, you no longer have to worry about where to find inexpensive dental implants in Malaysia.
Good dental clinics which are known to offer quality dental implants at affordable prices are:
a) Imperial Dental Specialist Center
This clinic will cater for all your beauty and aesthetic needs when it comes to the dental system. All the procedures are handled with a high degree of precision, no matter how simple or complicated they seem to be. In addition, there is no special treatment accorded to specific people as the team believes that every client matters. There are a lot of surgical as well as non-surgical treatment plans to choose from based on your preference and needs. You can never go wrong by choosing this clinic for your dental implants.
b) Dentalpro Dental Specialist Centre
This clinic is close to KLIA making it easy for tourists to access it. Additionally, all the clients living within the capital are provided with free transportation means to and from the dental center. This specialist center has a long-standing reputation for offering high-quality treatment in all fields.
There are prevention, sedation, general and restorative dentistry services offered at competitive prices. Choosing Dentalpro Dental Specialist Centre is not only the best option for those seeking dental implants but also a one-stop shop for the entire family.
c) Tiew & partners Dental Clinic-Bukit Indah Branch
This clinic has a long-standing history of excellence since its establishment in 1987. Dr. Rebecca Tiew Siok Tuan is the founder and the services are a little better from what you will find at other places because they are offered with love. It is not only the teeth that are taken care of but your health in general.
To ensure fast service delivery, the clinic has a laboratory and established dental product supplier.
This clinic offers all dental services in a friendly environment that is not only luxurious but tranquil as well. It is one of the oldest dental clinics in the region with more than 3 decades in service. It comes fully equipped with modern facilities and equipment to offer the best care.
e) Procare Bangsar Dental Surgery
This clinic was initially known as Chung Dental & Orthodontic. It has been in operation since 1985. The change of name happened in 2013 and it was in line with the clinic's goal to increase depth and breadth of dental services offered here. Since then, it has grown to be a multi-disciplinary dental center where all specialist and general dental services are offered.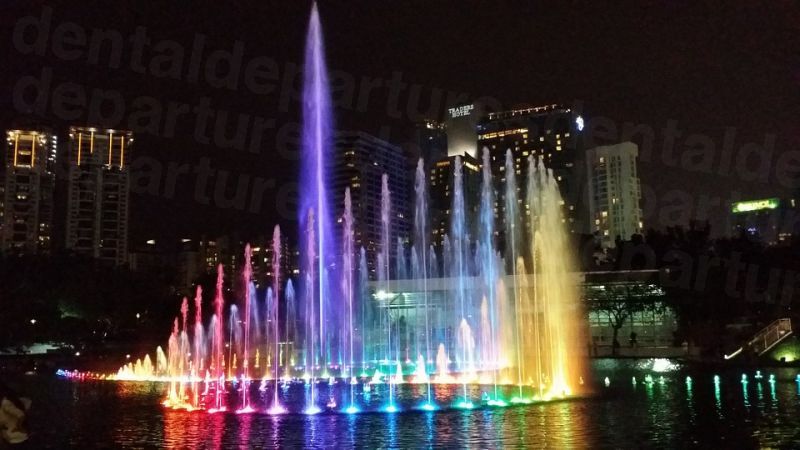 Price
In Malaysia, dental implants cost USD $ 900 ( AUD $ 1137, UK £ 689, NZ $ 1221, CAN $ 1141) compared to the United States where the same treatment goes for USD $ 3900 ( AUD $ 4930, NZ $ 5295, CAN $ 4944, UK £2988).
If you are wondering where to find inexpensive dental implants in Malaysia clinics, just book with any of those listed above and you are assured of the best services at great prices.