Of late, there has been a steady growth in the number of tourists who visit Reynosa for high-quality, affordable dental care. Given the low cost of living, people coming from countries where medical and dental care is high, are able to access the best care here without using a lot of money. However, there is also the question of where to find inexpensive dental implants in Reynosa for people who have never been here before.
Dental Departures makes this easy with our quality-checked clinics where you can check out prices, patient reviews, dentist qualifications, and much more.
Reynosa is a commercial city where tourists as well as local residents come to buy all kinds of handicrafts. The crafts are not only made in Mexico but also imported from other parts of the world. You willl discover many interesting places to visit in Reynosa and what makes it even more interesting is the fact that you can find low-cost flights to this location.
With its ideal location in Reynosa, it is easy for tourists as well as local residents to access, close to major tourist sites in the city as well as local facilities. The clinic setting is modern and has all the latest facilities and equipment needed to make your dental care a success. Experts in every dental specialty ensure no client need be sent elsewhere to seek services.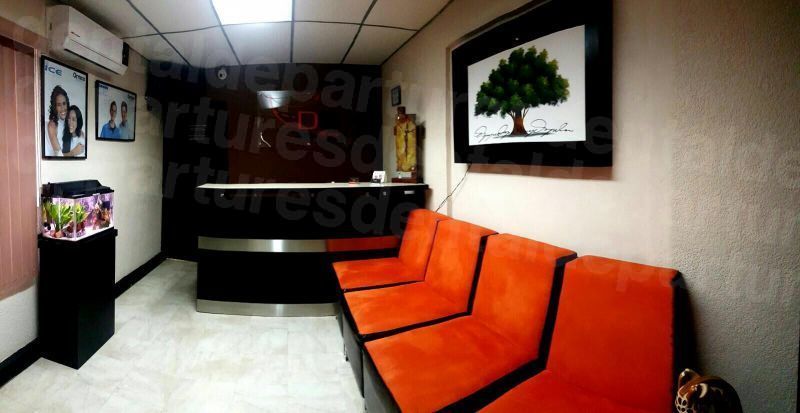 Maria Graciela Herrera Guajardo Clinic
This premier clinic in Reynosa is just next to US-Mexico border and at the banks of Rio Grande. It was established in 1990 and has been serving the community with a passion ever since. There are enough facilities to cater for all the patients coming from various parts of the world comfortably.
You will never have to queue to get services at this clinic.
You will get all the dental treatments you can ever need at this clinic at amazing rates. In addition, it is a member of the American Dental Association, which is an assurance that the standards of services are on par with what is offered in North America. The operating hours are long which makes it possible for clients with different schedules to get served at a convenient time.
How Much Can I Save on Implants in Reynosa?
You will pay just USD $1500( AUD $1896, NZ $2036, CAN $1900, UK £1149) in Reynosa for dental implants compared to USD $3900 ( AUD $4930, NZ $5295, CAN $4944, UK£2988) in the US.
There is always the fear of the unknown when you trust strangers to take care of a cause close to your heart. However, you no longer have to sweat over where to find inexpensive dental implants in Reynosa's dental clinics if you book with Dental Departures. The clinic is open long hours 6 days a week. You can easily place a booking through Dental Departures and there is also 24/7 support team to answer all your questions.