Turkey is one of those countries which are described as overwhelmingly gorgeous. The landscapes and cities in this country are incredibly diverse. However, for people who are at a loss on where to get affordable dental care and still manage to enjoy a vacation without going bankrupt, Turkey is a double blessing.
Dental implants are quite expensive in many countries in North America, some parts of Europe and Australia. Nevertheless, this should not hold you back from taking care of your oral hygiene given that you can easily travel to any part of the world in the era we are living. Among the countries which offer low rate yet quality dental implants, Turkey is one of the best. You will not have to wonder where to find inexpensive dental implants in Turkey because Dental Departures does this for you.
Some of the best dental implants clinics in Turkey are:
a) Necip Albayrak Dental Clinic
Given the advanced technological equipment the clinic has invested in, you are assured of fast and accurate diagnoses here. The team of experts working here are committed to serving you within the shortest time possible to ensure you go back to your activities of daily living.
This is a contemporary dental office located in Istanbul, Turkey. It is surrounded by great shopping centers, a good transport network as well as other essential social amenities and infrastructure. Besides being ISO certified, it is registered with the dental board which means it has met all the requirements the board imposes before dental clinics are allowed to operate in Turkey.
You will get all services in general, cosmetic and specialist dentistry here as well as the best advice on the best course of action based on your needs. The dentists, as well as the support staff, are caring and friendly which makes foreigners feel at home no matter how many miles away they are from home.
This clinic was established in 2006 by Senol Alkan DDS. It specializes in the treatment of all dental and oral diseases. It also offers Maxillofacial surgery, oral surgery, cosmetic dentistry, aesthetics, orthodontic, endodontics, implantology and periodontal treatments.
The specialists working here are qualified to handle even the most complicated dental issues national and international patients come with. They also assist clients with accommodation and transportation arrangements if need be.
This clinic is well-liked by the local as well as the international market when it comes to dental care. It has invested heavily in human resource and technology to ensure clients get exactly what they have been promised. You will not regret letting the lovely and friendly people working at Turkey Dental Tourism help you.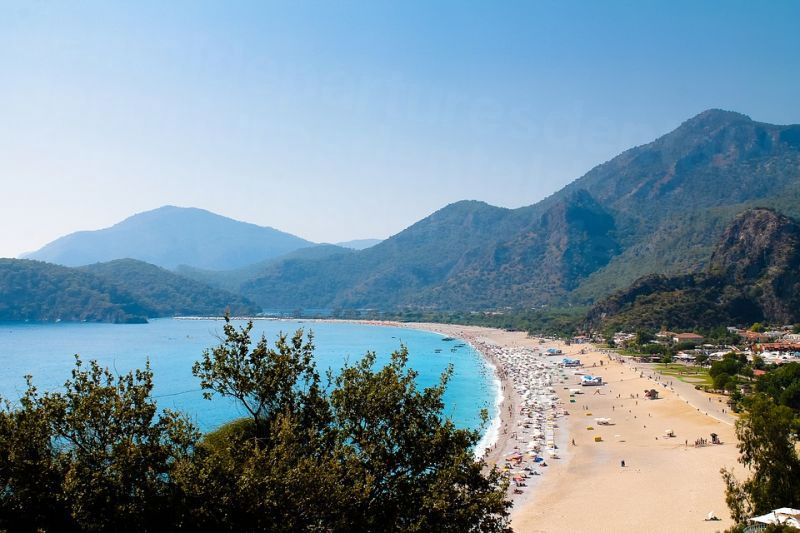 Prices
Dental implants in Turkey cost USD $ 425 (CAN $ 538, NZ $ 577, AUD $ 537, UK £ 325) compared to the US where you will pay USD $ 3900 ( AUD $ 4930, NZ $ 5295, CAN $ 4944, UK £2988).
There are many listing which comes up especially when you search on where to find inexpensive dental implants in Turkey. However, do not trust everything you lead on the Internet. Dental Departures goes on to do a thorough background check beside checking the reviews before endorsing any particular clinic. That is why you will not be disappointed by visiting the aforementioned dental offices.