For those at a loss in terms where to get affordable dental care while still managing to enjoy a holiday without being left seriously out of pocket, Turkey ticks all of the right boxes.
Specifically, dental implants can be rather expensive in many countries in North America, some parts of Europe and Australia. Among the countries offering low rates yet quality dental care, Turkey is one of the best.
To get you started on your money-saving trip to Turkey, below we have listed some of the best clinics in the country where you can replace one, several or all of your teeth with dental implants.
You can also learn more about getting implants in Turkey here.
Recommended Clinics in Turkey for Dental Implants
Akadentia Private Dental Health Clinic (Ankara)
Located in Turkey's bustling and easy-to-reach capital, Akadentia offers a huge range of cosmetic, restorative and preventative dental services, including implants. The facility was founded by two professors with decades of clinical experience behind them — Prof Dr Nilufer Tulin Polat, a specialist in prosthodontics and Prof Dr Serkan Polat, a specialist in oral and maxillofacial surgery. Their strong academic background is the basis of the name for the clinic which offers international-quality standards, including ISO 9001:2015 certification.
Clinique Dent Beaute (Istanbul)
This is a contemporary dental office located in Istanbul, Turkey. It is surrounded by great shopping centers, a good transport network as well as other essential social amenities and infrastructure. Besides being ISO certified, it is registered with the dental board which means it has met all the requirements the board imposes before dental clinics are allowed to operate in Turkey.
You will get all services in general, cosmetic and specialist dentistry here as well as the best advice on the best course of action based on your needs. The dentists, as well as the support staff, are caring and friendly which makes foreigners feel at home no matter how many miles away they are from home.
Teras Dental Clinic (Izmir)
This clinic was established in 2006 by Senol Alkan DDS. It specializes in the treatment of all dental and oral diseases. It also offers Maxillofacial surgery, oral surgery, cosmetic dentistry, aesthetics, orthodontic, endodontics, implantology and periodontal treatments.
The specialists working here are qualified to handle even the most complicated dental issues national and international patients come with. They also assist clients with accommodation and transportation arrangements if need be.
Turkey Dental Tourism (Istanbul)
Turkey Dental Tourism is located in the heart of this exciting Turkish city, which is one of the most visited in the world. The team at the clinic have been looking after the dental health of local and international patients for more than 13 years.
A team of professionals with extensive training provides a full range of dental services to ensure you obtain and keep complete dental health, including a wide range of dental implant procedures.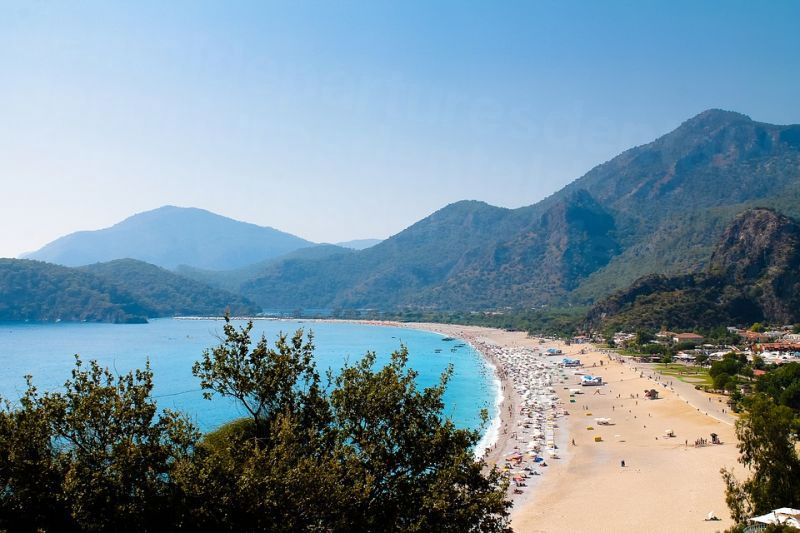 What About the Prices in Turkey for Dental Implants?
Dental implants in Turkey cost, on average, USD $425 (CAN $ 538, NZ $ 577, AUD $ 537, UK £ 325) compared to the US where you will pay several thousand dollars.
For more extensive treatment, such as an All-on-4, you can expect to pay a starting rate of around $6,000, which is around 70% less than what many clinics in the UK, Europe and the US charge.
[Please note that these are estimated prices at the time of writing. See our individual clinic listings for latest prices.]
What's Next?
Get started by taking a look through our full list of clinics for dental implants in Turkey.
The Dental Departures online appointment scheduler makes it quick and simple to set up an appointment at either of these two Istanbul dental clinics. Simply head to their listing page on our site and click on the orange 'schedule appointment' button.
You can also book via our Customer Care Team here.
Sources:
Types of implants and techniques. American Academy of Implant Dentistry. Website accessed: 27 October 2020. https://www.aaid-implant.org/dental-implants/types-of-implants-and-techniques/
ISO 9001:2015 - Quality management systems — Requirements. International Standardization Organization. Website accessed: 27 October 2020. https://www.iso.org/standard/62085.html
Get the Best of Asia and Europe in Istanbul. Radisson Blu Blog. Website accessed: 27 October 2020. https://blog.radissonblu.com/asia-and-europe-istanbul/