Looking to combine an unforgettable vacation with low-cost dental care? Save more than 65% on dental implants in Mexico with Dental Departures.
Brimming with palm-filled beaches, Aztec ruins and Mayan heritage, expect top-notch, inexpensive care from one of our quality-checked Mexican clinics.
World-class facilities and a burgeoning dental tourism sector ensure many budget-conscious American and Canadian patients benefit from superior, cost-effective dental care—at a fraction of the price.
Why Choose Mexico For Dental Implants?
Mexico's accessibility and all-year round climate make it extremely appealing for cross-border patients seeking top-notch, cost-effective care. Affordable rates, convenience and short flights are some of the reasons so many overseas patients travel for multiple dental implant work—while just one implant could save you hundreds of dollars.
For Southern Californians and Arizona residents, Tijuana and "Molar City" (Los Algodones) offer same-day treatment with return visits just a short drive or flight away. Thanks to our best price guarantee , you can receive the very best price for dental implant treatment and combine a stunning vacation to one of Mexico's beautiful resorts such as Cancun, Playa del Carmen or Puerto Vallarta.
We only work in conjunction with fully-approved, highly-trained implantologists in Mexico , utilizing cutting-edge equipment and premium branded materials.
Continually staying up-to-date with industry trends, our background-checked partner clinics and dentists usually have international affiliations with professional organisations such as the International Congress of Oral Implantologists . Not only does Dental Departures act as a safety net in case of complications but all our fully-checked Mexican dentists offer warranties on dental care and lab work.
Considered to be the most desirable method of replacing missing teeth, implants are the ideal permanent solution to dentures, often requiring less maintenance. Adhering to the same regulations as US doctors, our highly-reputable Mexican clinics boast the latest dental equipment, English-speaking staff and contemporary interiors, ensuring a first-class experience.
For example, Sani Dental Group in Los Algodones provides 30-plus dentists across three locations. Based in "Molar City," the main clinic boasts more than 20 dental chairs with highly-skilled dentists specializing in a comprehensive range of dental treatments from implants and oral surgery to cosmetic dentistry, periodontics, endodontics, and orthodontics.
With unique European and South American influences, historical towns, mouth-watering cuisine and miles of powdery-white beaches, it is not surprising North American patients choose Mexico as their perfect dental tourism destination.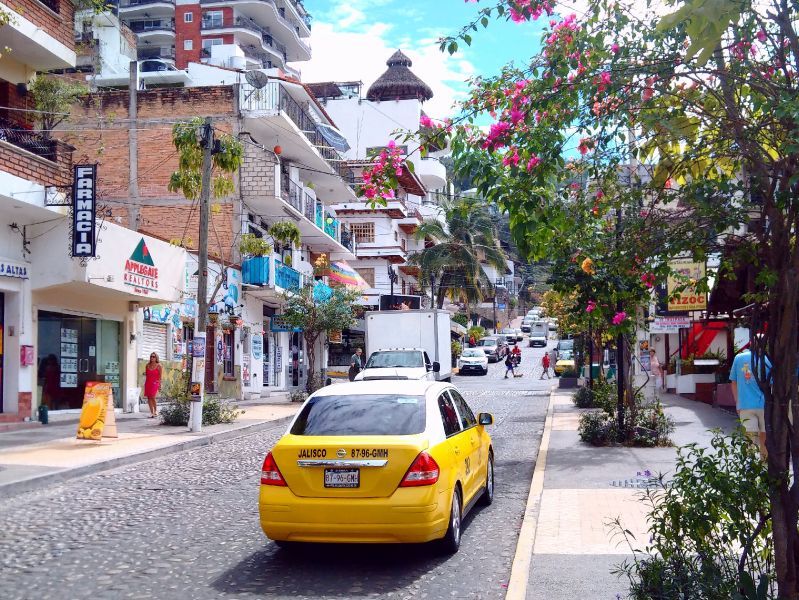 How Long Will Dental Implants Take?
Your first visit will take less than a day, when the implant is inserted into the jaw bone, acting as an artificial, stable tooth root. The abutment joins the crown to the implant. The crown is an artificial tooth that fits on top of the abutment that is specifically created to match your other teeth in shape and tone. On your first visit, the implant is inserted, unless an extraction is required.
Your follow-up visit will take place between three and six months later, so the bone and implant can fuse together in a process called osseointegration. The abutment and crown are placed on this second trip.
Factors will vary on the implant completion such as whether you require a tooth extraction, strength and density of the jaw bone and the time required for the bone to fuse with the implant.
Note one exception to the rule is an "immediate implant" procedure ," which can be performed in a just a few hours.
Clinics in Mexico—Overview
We understand how difficult it is finding and choosing the ideal specialist for your dental implant procedure in Mexico. Dental Departures makes the decision-making process hassle-free due to our rigorous background-checks on all our fully-approved Mexican clinics.
We meticulously vet dental memberships, qualifications and undertake on-site visits, ensuring our patients come first. Check out virtual clinic tours, high-res images and verified dental implants review Mexico cases for patients with excellent results. Notable clinics include Supreme Dental Clinic , Simply Dental , Ciro Dental and Dr Dalia Dental Care .
What is the Price of Dental Implants Compared to the US and Canada?
You can save up to 70% on dental implant work in Mexico:
Dental implant cost in the US: $3,913

Dental implant cost in Canada: $5,026 CAD

Average dental implant cost in Mexico: $1,250
Why Choose Mexico?
Mexico is fast becoming a dental tourism magnet for many American and Canadian patients thanks to low-cost, superior dental treatment.
This enduring tourist destination has seen an influx of patients looking for both an idyllic holiday hotspot and identical clinical care, experienced back home. Alongside affordable prices and quality care, Mexico provides visitors incredible mountain ranges, historical archaeological sites, old-world villages, modern cities and, awe-inspiring coastlines.
Experience more than 30 UNESCO World Heritage sites, national parks and an array of flora and fauna. With countless international and domestic flights available, patients can explore this incredible country from Los Algodones' border town ambience to Cabo's diverse nightlife and Mexicali's modern cityscape .
Stop off at Puebla, near Mexico City, home to around 200 museums and galleries, discover mountain villages of Todos Santos or sample incredible water-sport actives including diving and snorkeling. Mexico's coastal resorts featuring Cozumel provide azure-colored waters and a plethora of dining options, whilst Cancun and Playa del Carmen are unmissable for spectacular shorelines and the ruins of Tulum, just an hour away.
Enjoy Puerto Vallarta's bars and exotic beaches, Mexico's pre-Hispanic civilizations, dormant volcanoes, steamy rainforests and savor mouth-watering authentic cuisine in a taquería.
An ideal location to relax and recuperate pre- and post-treatment, dental travelers are spoilt for choice when visiting Mexico for top-quality, inexpensive care.
Staying in Mexico
Varied accommodation choices await you when you visit Mexico , from ultra-modern boutique hotels to well-established North American hotel chains, providing all the comforts for an enjoyable stay.
Several wallet-friendly hostels are also available, offering budget-friendly dormitory accommodation and exclusive room hire. A growing selection of airbnb lodgings are also an option, particularly in the coastal resort destinations.
What's Next?
Browse before you book to find your ideal dentist in Mexico. Select a clinic with confidence with Dental Departures and compare prices for an unbeatable deal on top-notch, affordable dental care. When you are ready to book your dental implant treatment in Mexico,
call our toll-free number, e-mail, use our live chat facility or book online today
.