Istanbul offers dental tourists the opportunity to take advantage of high-quality care at prices up to 80% less than back home.
For those requiring more extensive work, such as the All-on-4® treatment concept by Nobel Biocare, that can mean savings of several thousand - and would merit a trip to Turkey just for treatment (let alone that warm sun). For others who are already planning a holiday or business trip here, popping into the dentist for minor yet important restorative work, such as fillings, can also make sense.
Read on to discover some of our top dentists in Istanbul for filling and see how much you can save while on holiday.
Fillings in Istanbul: Where to Go?
Dentgroup International offers exceptional dental service and special privileges to international patients. It covers treatments such as fillings, crowns, veneers, and dental implants. They use the latest in dental technology and have specialists in oral surgery, root canal therapy, and other fields. This clinic provides a warranty on dental treatments as long as the patients meet the requirements. Their team also offers a transport service to make your stay a pleasant one.

Clinique Dent Beaute helps patients achieve optimum health using advanced treatments such as fillings, root canal therapy, laser teeth whitening, crowns, and veneers. The treatments are handled by well-trained dentists who are experienced in treating both local and international patients.

Tanfer Clinic promises top-quality treatments and modern facilities in the heart of the city. Treatments covered at this clinic include fillings, crowns, bridges, and dental implants. The dentists handling the treatment are well-experienced in different procedures. Strict sterilisation processes are observed to give the best care.
Dental Departures screens all of the facilities you see listed on our site, which includes verifying dentists' qualifications and reviewing their professional memberships. By clicking through, you can see dentist profiles, photos, past patient reviews and more.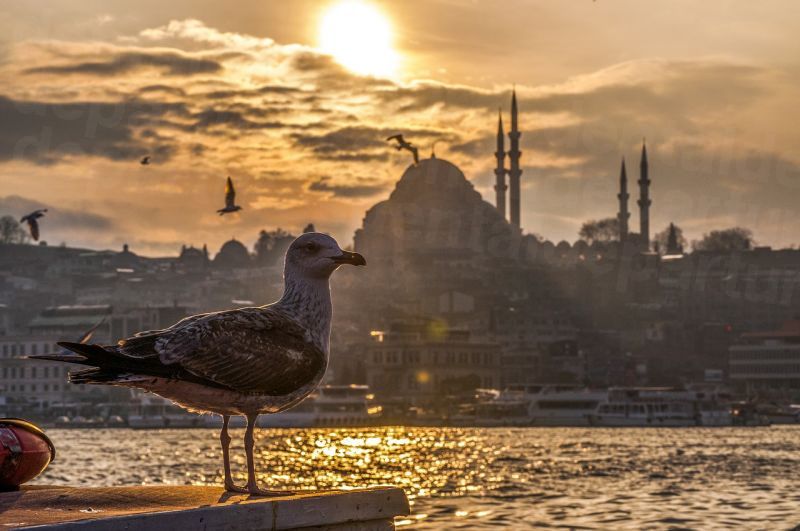 What Does the Appointment Involve?
Upon arrival at your fillings appointment, your dentist will check your teeth and mouth. After the examination, the dentist will remove the decay, clean your teeth, and place the fillings. You will need to continue with your daily oral hygiene by brushing, flossing, and rinsing with an antibacterial mouthwash. Professional teeth cleaning is also important to achieve healthy, beautiful teeth.
It should be noted that our partner dentists in Istanbul use the same materials as your local dentist would back home; these include high-quality materials like composite resin, porcelain and zirconia.
What Is the Cost of Fillings in Istanbul?
The cost of fillings in Istanbul is much more affordable compared to average prices back home. See below for a price comparison of fillings in Turkey and other countries.
Estimated Price of Fillings
| | | | | | | |
| --- | --- | --- | --- | --- | --- | --- |
| | GBP | EUR | USD | CAD | AUD | NZD |
| Cost in Turkey | GBP 42 | EUR 50 | USD $54 | CAD $73 | AUD $72 | NZD $77 |
| Other countries | GBP 157 | EUR 187 | USD $201 | CAD $271 | AUD $266 | NZD $286 |
Please note that the price depends on the number of teeth that need fillings, the type of material you choose, and other factors. Your dentist in Turkey can prepare a plan that suits your needs. For the latest prices, check our Istanbul dentist listings.
How Do I Get Started?
A trip to Turkey presents a great opportunity to keep on top of your oral health for less. Browse our verified clinic profiles, see the dentists' background, read patient reviews, and compare prices.
To book an appointment, get in touch with our Customer Care Team via phone, email, or online chat. You can also schedule an appointment directly through our site by following the easy steps.
Sources:
Cherney, Kristeen. What Happens During a Teeth Cleaning? Healthline. 17 September 2018. https://www.healthline.com/health/dental-oral-health/what-happens-during-a-tooth-cleaning
Dental Health and Tooth Fillings. WebMD. Website accessed: 21 October 2020. https://www.webmd.com/oral-health/guide/dental-health-fillings
GoTurkey. Website accessed: 21 October 2020. https://www.goturkey.com/