Discover where to get affordable dental veneers in Malaysia's George Town, and change your smile for the better.
George Town is the capital city of Penang, Malaysia, where history and culture melt together in a modern era. The town itself is a proud and protected UNESCO World Heritage Site . In addition to that it is where international patients can get a very affordable dental veneers price. George Town offers patients not just a place for the perfect vacation but also a place to get high-quality and affordable healthcare.
For a potential dental patient, constant planning and preparation should be done with utmost care. Most of the patients are not familiar with the country and might end up having to bite off more than they can chew. However, we at Dental Departures are constantly updating our database and information to provide international patients with everything they need when planning for a treatment overseas. We assist patients starting from getting the most affordable price in the market down to booking hotel accommodation.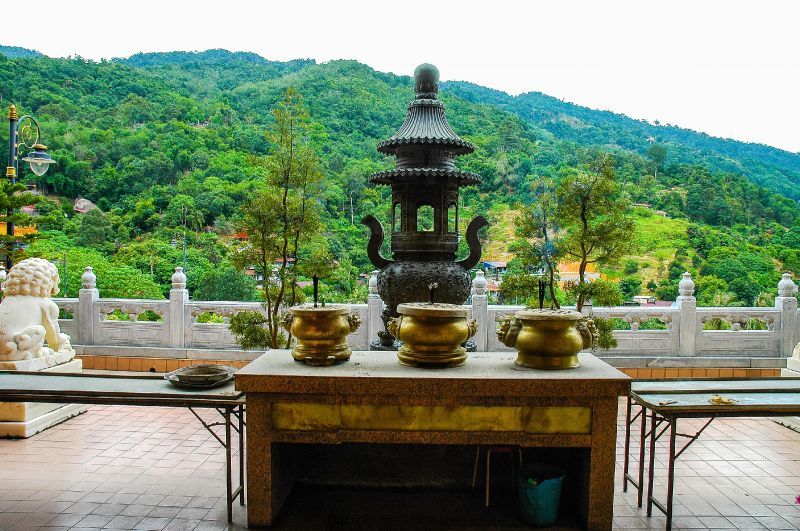 International patients are guaranteed that the prices are affordable when comparing the price of getting dental veneers done in George Town against international prices. Here is a sample dental veneers price list:
INTERNATIONAL PRICES VS. GEORGE TOWN, MALAYSIA PRICE.
PROCEDURE

US $

AUD$

NZD$

COMPARISON

DENTAL CROWNS

$ 1,164.00

$ 1,505.00

$ 1,545.00

INTERNATIONAL

$ 339.00

$ 443.00

$ 469.00

GEORGE TOWN

29.10%

29.40%

30.30%

% PATIENTS PAY IN GEORGE TOWN.
Having been able to save up to 71% off the original price gives patients more room to plan an itinerary, without having to worry about if they are going to be short on funds.
With dental tourism becoming overtly popular in George Town, potential patients should look for dental clinics that are accredited and would be able to give the right dental care. Here some notable clinics around George Town that has been carefully selected by Dental Departures
The Wong and Sim Dental Surgery provides comprehensive treatments with absolute precision, skill and dedication as well as personalized care in a safe and comfortable facility while using advanced dentistry technology.
The Loh Dental Penang clinic offers patients customized treatments that can maintain dental health, preserve the teeth and restore that beautiful smile. The clinic promotes a comfortable and safe treatment by avoiding invasive and aggressive procedures.
Next is the Family Dental Clinic This clinic offers general dentistry and smile makeovers like teeth whitening, crowns, bridges, veneers and even braces.
Another notable clinic is the LH Chong Dental Surgery. The clinic has a team of expert dentists that provides the highest level of care to international and local patients. Their affordable services include general dentistry, crowns, veneers, dentures and extractions.
Lastly, the Lim and Nyu Dental Surgery clinic provide a solution for oral problems using cosmetic surgery, oral surgery and preventative treatments. Their resident dentists are very thorough during consultations in order to help patients make an informed decision about the best treatment options available.
Now there really is no reason for the average patient to stop smiling when there are so many dental clinics around George Town that offer an affordable dental veneers price. George Town is more than just a place covered in history and culture. Patients can leave the town with a million-dollar smile to be proud of.