Dental patients seeking for the top dental clinics in Budapest for all on 4 and all on 6 are looking for high-quality facilities that offer exceptional oral care services. Do you want to have a quick guide for these clinics? Check the Dental Departures list of recommended facilities to determine which among these the perfect clinics for your needs are. Dental Departures recommend the following verified clinics as among the top 5 facilities for this procedure:
1. Access Smile Dental Clinic is a clinic that has state-of-the-art technology operated by its team of experts whose aim is to provide high-quality dental care to local and international patients.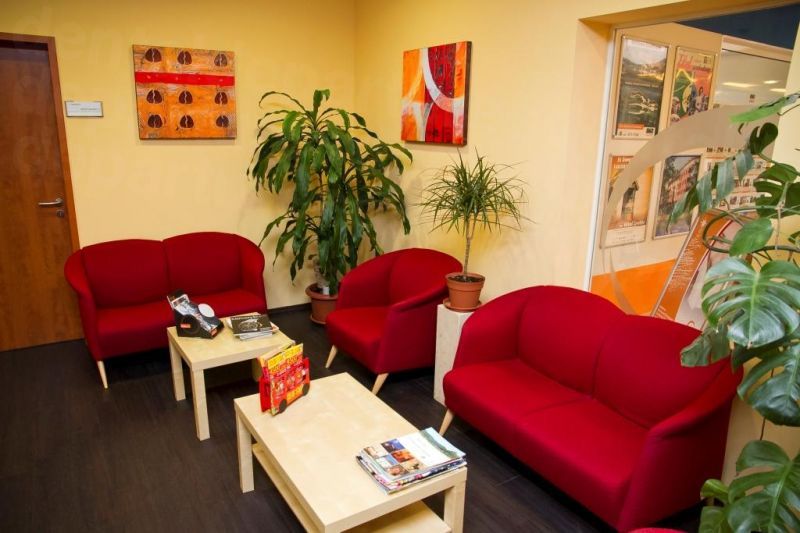 2. Flydent Fogaszati Kft values the preservation of having a friendly atmosphere in the facility while providing excellent services.
3. TriDent Budapest Cosmetic & Family Dentistry is undeniably one of the leading dental clinics in Budapest. This clinic always makes sure that they can provide the highest possible success rate for any procedure.
4. Established in 1992, Batorfi Dental Clinic provides dental care to patients including those from abroad visiting Hungary. This dental facility is well-equipped and highly skillful in delivering quality treatments.
5. Elitedent Clinic constantly introduces innovative methods and materials in dentistry to carry out its mission of ensuring that all dental treatments are provided with comfort and excellent care.
These clinics always serve their patients with exceptional care and provide a stress free environment.
An all-on-4 involves four implants positioned at an angle with a bridge or denture attached. This method provides advantages like
Restoring a patient's facial features
Giving natural-looking teeth.
Improving the quality of life.
An all-on-6, on the other hand, is a type of teeth replacement that involves six dental implants placed in either upper or lower jaw to integrate these with the bone. This implant provides a firm support for false teeth to be attached onto them.
The prices for all on 4 and all on 6 are virtually the same provided that it is all on one arch. When on 2 arches the price doubles. We have provided the following as a rough guide to compare prices in Budapest with other countries in Europe, UK and America.
PROCEDURE

US$

EURO

UK

COMPARISON

ALL ON 4

$26,000.00

€ 23,130.00

£ 9,382.00

INTERNATIONAL

$ 6,972.00

€ 5,940.00

£ 5,419.00

HUNGARY

26.80%

25.70%

28.00%

% PATIENTS PAY

ALL ON 6

$28,000.00

€ 25,000.00

£ 24,000.00

INTERNATIONAL

$ 7,972.00

€ 6,940.00

£ 6,419.00

HUNGARY

28.50%

27.80%

26.70%

% PATIENTS PAY
As far as the quality of dental services is concerned, at Dental Departures we assure you that the dentists in Budapest are highly skilled, well-qualified and well-trained. All-on-4 and all-on-6 clinics in Budapest are great choices for your oral concerns. Get a free quote today!
We hope you realize the importance of selecting one of the top dental clinics in Budapest for all on 4 and all on 6 offering exceptional services at the lowest cost. This means that when you travel to Hungary you can also visit the tourist spots during recovery and save a lot more money in the process. Boost your confidence with a younger-looking you at a Budapest dental clinic, and enjoy the mesmerizing sites of the city at the same time.