In fact, the city is home to 300 clinics and more than 900 dentists; so it makes sense when it's called the 'Dental Capital of the World'. The city has the highest dentists per capita ratio of any city in the world. You can check out the top dental clinics Mexico is home to and you will find that a majority of them are located in Los Algodones. If you are looking for affordable dental work, Mexico is the perfect option.
The best dental clinics Mexico is home to keep prices low. The reasonable price is the main reason why people travel to Mexico for dental treatments. The low price, coupled with the high quality of dental work Mexico's dentists offer, make Mexico the ideal dental tourism destination for people in the US and Canada who are seeking affordable dental solutions. Given the fact that Los Algodones offers you close to a thousand first-rate dentists to choose from, you can easily find one that can offer the dental solutions you are looking for.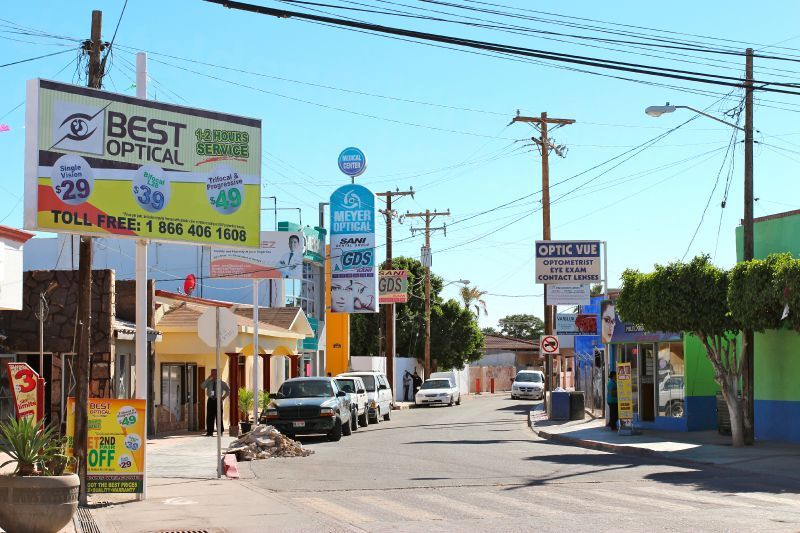 Why Los Algodones
There are numerous reasons why Los Algodones is a leading dental tourism destination for snowbirds in particular. The city offers warm weather throughout the year, which makes it the perfect place to visit for people coming in from colder climates. Moreover, Molar City is the northernmost point of Mexico, located less than 10 miles from the US – Mexico border in Arizona. The proximity of the city to the US makes it the most accessible option for people searching for a good dental clinic.
You can check out the best dental clinics in Los Algodones on Dental Departures. You can find pricing information, before and after images of different procedures, and reviews from past patients. You can conduct your research on Dental Departures to make an informed decision. Here are some clinics that we recommend for high-quality dental work:
Save Money on Dental Treatments
Los Algodones is known for offering excellent prices for a range of dental treatments. You can find the ideal alternative to expensive dental procedures in the US and Canada. The best part is that you can park your car in the US before crossing the border, saving money on insurance. You can save up to 70% on the cost of different dental treatments, including some expensive procedures, such as all-on-six implants.
High-Quality Dental Care
You can receive high-quality dental care in Molar City . Dental tourists visiting this city save money on dental treatments without compromising on quality. The experienced dentists in Los Algodones also speak English and many of them have received their training in the US. In fact, some dentists there are members of the American Dental Association.
So, you can see that Los Algodones boasts some of the most popular dental clinics Mexico is home to.