Why Bali Is The Destination Of Choice For Dental Implants
If you're looking for top quality, low-cost dental implants, Bali is the place to be! You can save as much as 80% on dental procedures by travelling to Bali compared to the fees that domestic dentists are charging. And with the money that you save, why not enjoy the holiday of a lifetime whilst you're undergoing your treatment?
Bali Dental Tourism
Dental tourism in now an established global industry and, in recent years, Bali has established itself as one of the most proactive and popular destinations for international patients looking for top quality dental treatments at an affordable price.
Why break the bank to pay for essential dental treatment when a Bali dentist can provide a superior service for a fraction of the cost that you'll be charged back home? It's easy to find the best dentist in Bali with Dental Departures. Whether you're looking in Denpasar or Kuta, we have exclusive listings that include travel directions, prices and Bali dentist reviews to help you make an informed decision as to where you're going to go for your essential dental treatment.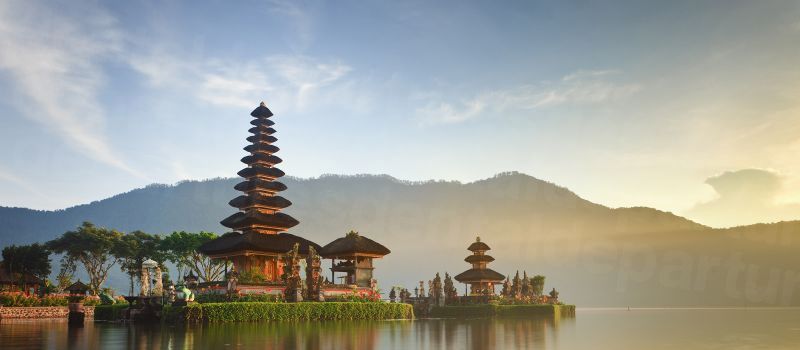 What Does a Dental Implant Procedure Involve?
There are three stages to dental implant surgery:
1. Implant fitting
2. Abutment attachment
3. Fitting the crown
During the implant fitting, a small incision is made in the gum to allow a hole to be drilled into the jawbone. An implant is then inserted into this hole and is left to fuse with the jawbone over a period of several months through a process known as osseointegration.
Once the implant is secure, the gum can be reopened to allow an abutment to be screwed into place, and a crown can then be attached directly onto the abutment to complete the procedure.
Are There Any Internationally Recommended Clinics In Bali?
We've taken the time to compile a list of reputable dental healthcare providers in Bali that includes a plethora of useful information, such as opening times, travel directions, prices and Bali dentist reviews. Many of the entries in our listings have associations with internationally-recognised professional bodies such as the American Dental Association. The top-rated clinics in our listings include:
1. Arc Dental Clinic – ideally situated on Jalan Sunset Road in Kuta, Arc Dental utilize the latest cutting-edge dental technologies from Europe and the United States to deliver unrivalled treatments that include digital panoramic x-rays and innovative CAD-CAM technology.
2. Bali 911 Dental Clinic – originally founded by Dr. Indra Guizot, a dental specialist with over 30 years of experience in the fields of cosmetic dentistry, implants and orthodontics, Bali 911 have been providing world-class dental healthcare to international patients from their branches in both Denpasar and Kuta.
How Do I Find A Quality Dentist In Bali?
At Dental Departures, we're here to help you find the ideal provider for dental implants. Bali ticks all the boxes, offering internationally-trained dental specialists at affordable prices, and all within the idyllic, island-paradise setting of one of the world's most popular tourist destinations.