Whatever type of dental care you need, whether a root canal filling or a new dental crown, you can obtain treatment at a price you can afford in Croatia.
It is no secret that many British dental patients are unable to get fast treatment from an NHS dentist. According to an article in The Independent, more than one million patients are unable to get an NHS dentist appointment.
Treating dental problems quickly and effectively is of great importance to your dental health, and you will not have to wait months for an appointment with a Croatian dentist.
Choosing a Dentist in Croatia
When you travel to Croatia for a dentist appointment, you want to be sure that your chosen dental clinic has a proven track record. You can gain a wealth of information about Croatian dentists right here at Dental Departures. All the Croatian dental clinics listed on our site have been verified by us, which means we have checked their dental license, inspected their treatment rooms, and surveyed the quality of their care.
Dental Care Costs: The United Kingdom and Croatia Compared
Whatever type of dental treatment you need, you will pay less for it in Croatia than in the United Kingdom. If you are considering having dental implants you will stand to save thousands of pounds, and even if all you need are some simple fillings you can still save hundreds of pounds. Here are a few examples of what you can expect to pay.
The average price for a standard composite filling is £157 from a private dentist in the United Kingdom, whereas in Croatia the same treatment will cost just £30. It is a similar story for dental crowns. In Britain, the average price for a zirconia crown is £1,249, but dentists in Croatia charge just £382 for this type of dental restoration.
For British patients seeking the All-on-4® treatment concept, a saving of almost £8,000 is possible. This type of complete mouth restoration carries an average price of £16,000 at UK dental clinics, but in Croatia the same treatment costs on average £8,375.
You can learn the approximate price for any other type of dental treatment in Croatia by taking a look at the price lists featured on the Croatia dental clinic pages at Dental Departures.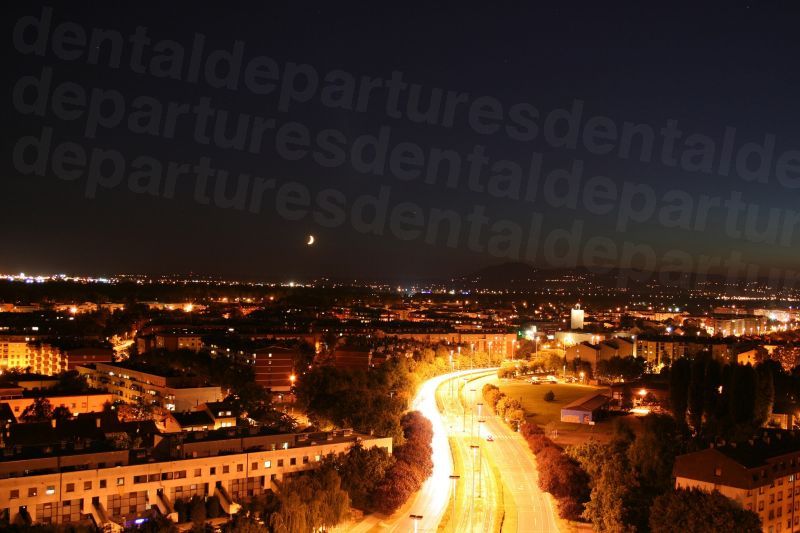 Two of the Best Dental Clinics in Croatia
You will discover many Croatian dental clinics listed on the Dental Departures site, located in cities all over the country and with prices to suit a wide range of budgets. We recommend taking a look at a few different dental clinics and reading some reviews left by past patients, to get a feel for what other people thought of the treatment they received. Our two top Croatian dental clinics have a 5-star rating for patient satisfaction, and you will find their details below:
Dental Care Croatia, located in the historic coastal city of Split, has been welcoming international patients for decades. A wide range of different dental treatments are available, including implants, veneers, crowns, and fillings. Dr. Marina Jezina, who leads the multidisciplinary team of dental professionals, is a talented dentist with over 25 years of experience and also speaks fluent English.
Another top choice is Kalmar Implant Dentistry, a modern Croatian dental clinic equipped with the latest CAD/CAM dentistry technology for creating flawless dental restorations. This clinic was founded over 50 years ago, and is now run by the third generation of dentists in the Kalmar family. Dr. Daniel Kalmar is a highly-trained implantologist who can explain everything about your treatment with you in English.
Book Your Croatian Dentist Appointment With Dental Departures
When you are ready to visit Croatia for low-cost dental care, you can arrange your appointment in just a few minutes with Dental Departures. Use our online appointment scheduler any day of the week, at any time day or night. Simply choose a clinic, pick a time and date, leave your contact details, and we will take care of the rest.
You will receive an appointment confirmation shortly after you make your request, and you are free to change or cancel your appointment up to one day before the scheduled time. Our Dental Departures Best Price Guarantee will also cover your treatment, so be sure to check out the details for that! We hope you get the dental care you need at a price you can afford in Croatia, and if you need any assistance just give our Customer Care Team a call.
Sources:
Matthews-King, Alex. More than 1 million patients unable to get NHS dentist amid rising tooth decay crisis. The Independent. 2 February 2018. https://www.independent.co.uk/news/health/nhs-dentist-appointments-tooth-decay-sugar-oral-health-a8759546.html
Stone, Laurence H., DDS. What Is A Zirconia Crown? Colgate Oral Care Center. https://www.colgate.com/en-us/oral-health/cosmetic-dentistry/bridges-and-crowns/what-is-a-zirconia-crown-
Sandilands, Tracey. CAD/CAM Dentistry: What Is It? Colgate Oral Care Center. https://www.colgate.com/en-us/oral-health/basics/dental-visits/cad-cam-dentistry--what-is-it-