Dental care ranks about the costliest medical expenses in developed countries. Additionally, according to the country where you live and the type of insurance policy you enroll in, dental care is not always covered. This is when choosing to have your dental care abroad may appeal, in somewhere like Phuket. Dentists here are as just as good as they are at home, but cost way, way less.
At Dental Departures, we believe that quality dental care should be available for everyone, but on top of this, we propose to you a wide variety of unique and exotic destinations, as part of medical dental tourism; and Thailand is one of great destinations where we offer these services!
Dental Departures in Phuket, Thailand
Our company works to connect you with the best dentists available in Phuket, Thailand, for any dental care that you need: root canals, extractions, teeth cleaning, dental fillings, implants, etc. You name it, we take care of it.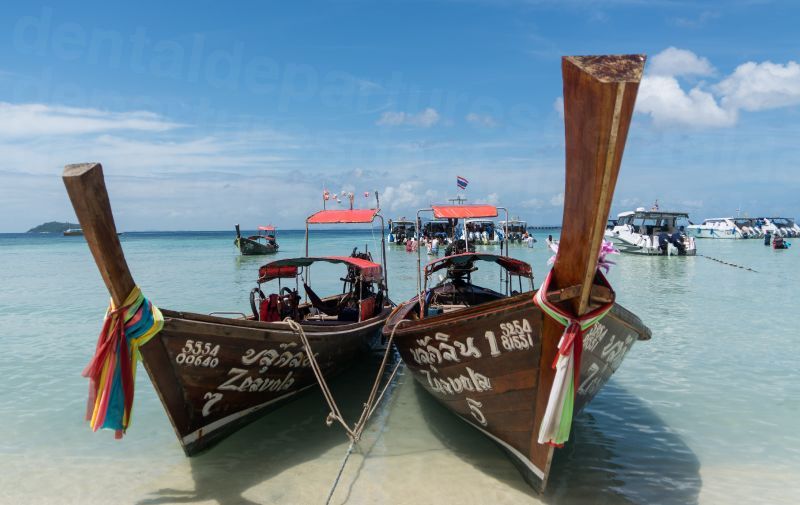 When comparing the cost of dental care in countries such as the USA, Australia, New Zealand or even the United Kingdom, you can save from 50 to 80% in spending alone! For instance, a dental filling procedure in the USA averages $155, whereas in Phuket, you can benefit from the same procedure for $38. A root canal procedure that would cost £954 in the UK would be performed by Phuket's best dentists at a price 80% cheaper (£190) than what is proposed in the UK - and this for the same results - and in Australia you'd pay AUD$5,000 compared to AUD $2,200 for a dental implant in Phuket . The solutions we propose are a great fit for anyone, even those with the lowest budget.
How does Dental Departures connect you with the Best Dentists in Phuket?
It's pretty simple! We have an exclusive database that includes the best dental clinics and dentists in Phuket, as well as reviews from all of our faithful customers from all over the world, including the USA, Europe and Australia. Our database is composed of 4880 dentists and 2050 dental clinics in 35 countries, and you can easily for all the available options we have documented for you in Phuket . And if you'd like to obtain a price quote to have an idea of how much it would cost for your specific treatment option, you can do so as well, directly from our website.
Why Choose Phuket as a Destination?
Every day is a good day to take a vacation, but taking a vacation while on medical treatment is even better! People often wait for the right time, right destination and even the right financial situation. But choosing Phuket as your destination automatically discards all these worries. The cost of life in Thailand makes it affordable for you to plan a stay in this beautiful exotic location. Additionally, you end up saving more with the cost of your treatment, as our dental care options in Phuket offer the most competitive prices on the market.