Need dental crowns? Clinics in Vietnam charge less than 20% your dentist at home does, potentially saving you hundreds. Interested? Find the best clinics with Dental Departures.
By far, the majority of Vietnam's dental clinics geared to international clients are located in the cities of Hanoi and Ho Chi Minh City.
Cost of dental crowns in Vietnam
The table below shows how little crowns cost in Vietnam, compared to your home country:
| | | | | | | |
| --- | --- | --- | --- | --- | --- | --- |
| | AUS $ | NZ $ | UK £ | EUR € | US $ | CAN $ |
| Crowns Cost – Home | 1,700 | 1,800 | 1,000 | 1,200 | 1,300 | 1,700 |
| Crowns Cost – Vietnam | 225 | 242 | 133 | 159 | 170 | 255 |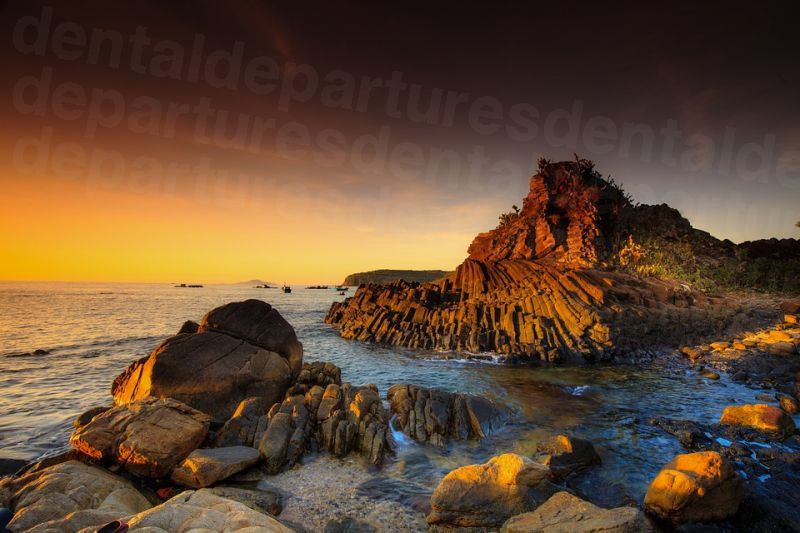 Why Vietnam?
Whether you are already planning a holiday to Vietnam, or maybe plan a trip specifically for dental work, over the last few decades the country has transformed into a rapidly advancing, clean, attractive tropical destination, with expansive coastlines of scenic beaches that are easily accessible, even on a budget.
From the frenetic pace of life in the capital, Ho Chi Minh City, to the breathtaking beauty of the limestone karsts of Ha Long Bay, Vietnam's charms are many. Ho Chi Minh's war-torn past as Saigon is long behind it as it continues to evolve into a modern, contemporary city. That is not to say it has forgotten its past – memorials, museums and other reminders of the war are easy to find, such as the vast network of underground tunnels in Cu Chi used by the Viet Cong soldiers. Meanwhile, Hanoi, in the northeast of the country, has an air of Parisian grandeur about it with vast colonial buildings set back on wide, tree-lined boulevards and an Old Town where narrow streets are crammed with people, street vendors, mopeds – and even a railway track!
Most people fly into one of these two cities, which is where the majority of Western-style dental clinics are located.
Like many developing nations, the standard of dental care is generally on a par with what you would expect to receive at home. Globalization has ensured that training and other international standards are uniform throughout the world now.
That is not to say you should not be cautious. It always pays to do your own research, and if you book with Dental Departures, you can expect high standards. All of our featured clinics have been background-checked. We perform onsite visits; verify qualifications, professional memberships and collect patient reviews, which are published on our site. There is no one perfect way of choosing a reliable dentist, but if you have salient information readily available, you are well on the way to being closer.
Here are some of the clinics we have collaborated with that have a great reputation with our international clientele:
Serenity International Dental Clinic
When you visit any one of these top-rated clinics, you will receive the best care available in the world in modern facilities, just the same as you would at a private facility in your home country.
For low-cost dental crowns, clinics in Vietnam offer a real option of saving a vast sum of money. Book an appointment online with one of our clinics, or call our Customer Care Team toll-free.