Read on to know more about the quality of crowns, dental work, Hanoi clinics , and other details about the treatment.
Clinics in Hanoi offer the same dental service and use the same technology like in Australia and New Zealand. Quality-checked clinics like Serenity International Dental Clinic , Australian Dental Clinic , and Minh Thu Dental Clinic provide high quality treatments. They provide preventive care to specialized treatments such crowns, bridges, and dental implants.
Just like at home, the dentist will perform a complete examination and recommend the best option for you. If you need crowns to restore your teeth, the dentist will choose the material that is best for you. The use dental crowns that are made from composite, porcelain fused to metal, full porcelain, full ceramic, and zirconia. The type of material will depend on your needs and the extent of damage.
You'll get high quality dental work at an affordable price. You'd only pay a fraction of the price you'd spend at home. Below is the estimated price of crowns in Hanoi and other countries.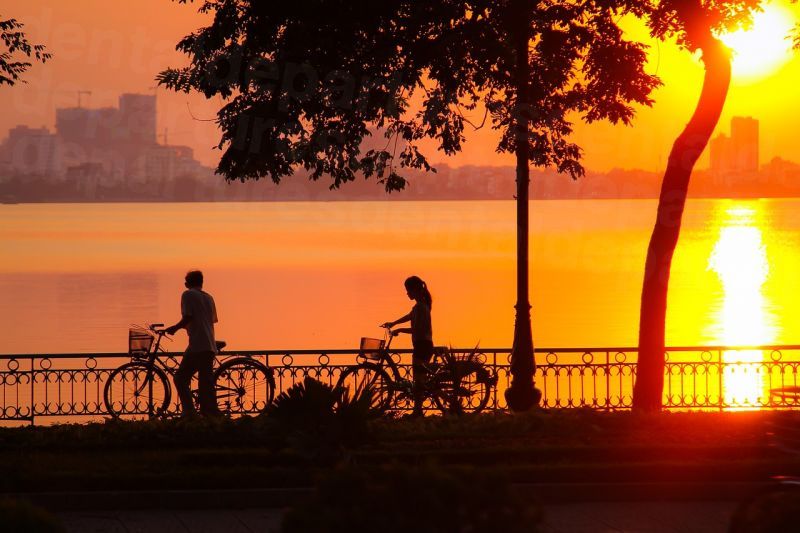 Crowns Price: Hanoi vs. other countries
| | | | | | |
| --- | --- | --- | --- | --- | --- |
| | AUD | NZD | USD | CAD | GBP |
| Price in Hanoi | AUD $398 | NZD $427 | USD $300 | CAD $405 | GBP 234 |
| Other countries | AUD $1,615 | NZD $1,732 | USD $1,218 | CAD $1,644 | GBP 951 |
Take note that the price varies depending on the number of teeth that needs treatment, the type of dental material, and other factors.
Clinics in Hanoi are equipped with modern facilities. They utilize the latest technology in dentistry such as digital intraoral radiography, digital cone beam computed tomography (CBCT), ultrasonic surgery, and laser system that deliver accurate results. The clinics also comply with strict sterilization process to give safe and effective treatment.
You'll find dentists that are internationally certified. The dentists in Hanoi completed their studies not only in Vietnam, but also in the US and Korea. They are certified by the International Congress of Oral Implantologists (ICOI), World Federation of Orthodontists, and other organizations. The dentists specialize in various procedures such as crowns, dental implants, dentures, and other restorative treatments. They can prepare a treatment plan based on your needs and budget. Feel free to discuss your concerns to the dentist.
A visit to Hanoi gives you time to accomplish important dental work while on a holiday. Chill-out and roam around Hanoi while waiting for dental work or explore other activities after the treatment. Visit the historical and cultural attractions or savor the Vietnamese cuisine. Enjoy your holiday in this popular Asian destination.
Restoring your teeth with crowns in Hanoi is worth your time because you'll get big savings on your treatment. View the clinic profiles to know about the quality of crowns, dental work, Hanoi dental clinics, and other helpful information. Contact our Customer Service to book an appointment.