Got missing teeth? Can't get on with dentures? Would love to fix your smile properly but can't afford it? Then you sound like the idea candidate for dental implants in Tijuana.
The city is reasonably accessible for North Americans, there is considerable dental expertise there and the prices are at least 50% lower than what your dentist at home charges.
Dental implants are still one of the most expensive dental procedures around. Most people tend to think of them in terms of a single dental implant – which still costs thousands of dollars – but some of the newer full-arch restoration techniques that use multiple implants to permanently hold a fixed bridge cost tens of thousands of dollars, and zygomatic implants are even more expensive.
Why Dental Implants?
Dental implants are the Rolls Royce of teeth replacement. The implant is placed directly into the jaw bone, in the old tooth socket from the missing tooth, and after a few months, the healthy bone tissue grows around the implant, holding it firmly in place – just like a tooth root. Once this process has taken place, a crown (false tooth) is attached to the implant. Your new 'tooth' is then ready to go and the procedure is complete.
Your implant(s) will look, feel and act in exactly the same way as your own tooth and no one will be able to tell the difference.
Dental implants do not require any special aftercare – just make sure you maintain good oral hygiene and see your dentist as often as they recommend. It is also recommended that if you smoke, you give up. In fact, many dentists won't place implants in smokers because smoking increases the chances of them failing.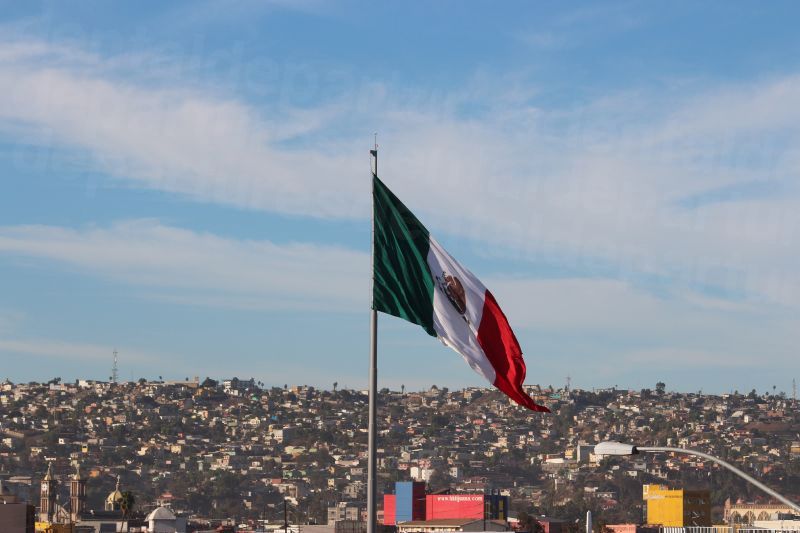 Why should I get dental implants in Tijuana?
They Cost Less:
The main reason most people consider going to Tijuana for dental implants is the cost.
A standard dental implant in the United States costs around $3,900 (Canada $5,260)
A standard dental implant at Advanced Smiles Dentistry costs $1,500 (Canada $2,000)
Even for patients who need a bone graft procedure prior to their dental implant procedure will find the cost significantly lower:
A bone graft in the United States costs around $1,500 (Canada $2,000)
A bone graft at Dr Dalia Dental Care costs around $350 (Canada $472)
The Quality is Great:
Dentists in Tijuana use the same materials and brands as dentists in the United States do – so there's no need to worry that your implants will be of inferior quality. You'll see from dentist prices that they often include the brand, like Straumann, or Nobel Biocare so you know exactly what you're getting.
Clinics are contemporary with the best technologies:
Tijuana dental clinics offer modern clinics equipped with the latest diagnostic and therapeutic equipment, enabling them to deliver accurate treatments with expected outcomes.
Tijuana is a convenient location:
It's easily accessible and if you want to stay over for a day or two – or even longer – there are good hotel and accommodation options in the city. You'll also find some good shopping, restaurants and other entertainment options to keep you amused after your dental care.
Tijuana is just 20 miles away from San Diego, making it easy to access for millions of Americans based in Southern California
Getting Started
Getting dental implants in Tijuana is definitely worth it – but make sure you do your research on suitable clinics first. For more information, connect with our Customer Care Team here.
Sources:
Dental implants. NHS. 28 September 2018. https://www.nhs.uk/live-well/healthy-body/dental-treatments/#dental-implants
Wong, N. All-on-"X": Final Fixed Prosthetic Options for Full Arch Implant Cases. 9 November 2017. https://www.oralhealthgroup.com/features/all-on-x-final-fixed-prosthetic-options-for-full-arch-implant-cases/
Indiana Jo. How To Visit Tijuana from San Diego – Complete Guide. 2 March 2021. https://indianajo.com/visiting-tijuana-from-san-diego.html