Dental crowns mask the appearance of damaged teeth and also protect them against further damage, which ensures you don't have to feel hesitant about flashing your smile. The average crowns cost Hungary 's top dentists charge is considerably lower than in other parts of Europe. Plus, the quality of the treatment there is high. This is just the tip of the iceberg when it comes to reasons why Europeans should check out Hungary for affordable dental care.
Dental Departures offers you a comprehensive list of dental clinics and dentists in Hungary that offer crowns and other treatments. You can find out all the information you need, including the price. You will also get access to reviews from past patients as well as before and after images. In other words, Dental Departures is your one-stop shop for selecting a clinic in Hungary for crowns and other procedures. Since the crowns cost in Hungary is low compared to your home country, you can focus on other factors.
How Much Money Can You Save?
There are significant savings on offer when you travel to Hungary for dental care. For example, the average price of dental crowns in the UK is £863 / €1,026. In comparison, the crowns cost in Hungary is a fraction of that amount. Here is an overview of the price of crowns at three of the leading facilities in Hungary: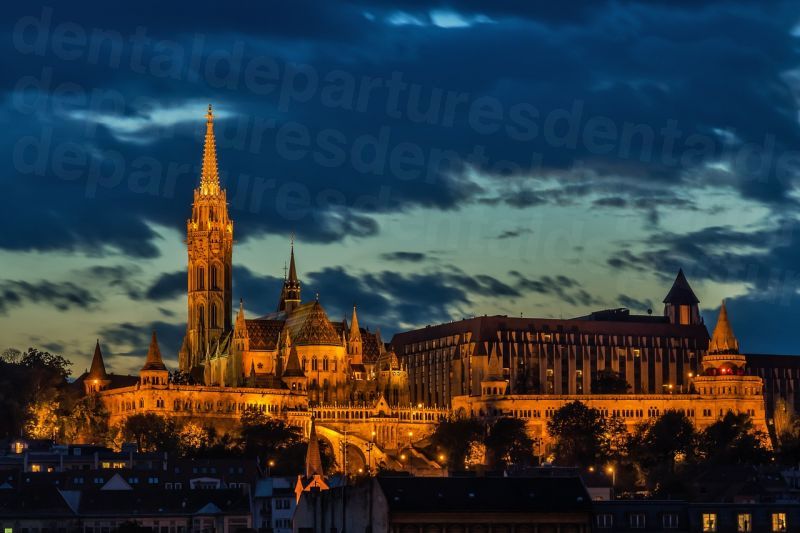 All these clinics boast state-of-the-art equipment and facilities with highly experienced dentists. This means that you can save up to 75% on the cost crowns without compromising on quality.
High-Quality Dental Care
Hungary has long been renowned for offering high-quality dental care, with the clinics there catering primarily to patients from abroad. Patients from different parts of Europe can easily travel to Hungary via rail to benefit from the world-class facilities and affordable prices on offer. The main reason the clinics in Hungary are able to offer high-quality treatment and care is that the dentists there undergo extensive training. The dentists in Hungary complete a 3-year university course after receiving their medical degree, which certifies them as specialists and experts in their field.
A Beautiful Destination
Hungary is a high-income, developed country. The infrastructure is well-developed, offering all the amenities you could need as a dental tourist. You can also plan a holiday in Hungary and undergo dental treatments there while you are on vacation. Peel away the old-world architecture and picturesque scenery the country is known for and you will find all the 21st century conveniences you could need.
All in all, these are some reasons why Europeans should consider travelling to Hungary for affordable dental care. As mentioned above, the crowns cost Hungary's best dentists charge is a fraction of what you spend in the UK, and the same holds true for other treatments as well.