There is no other place in the entire Americas – from north to south – that could guarantee you quality dental fillings with lower costs than Matamoros. Fillings in Matamoros are literally one of the lowest costing dental procedures available! Matamoros offers great services from surgical to cosmetic dental treatments.
Why Get Dental Fillings?
The teeth, no matter how stern and hard they may be, are not indestructible. Hard food or an external source of trauma can definitely damage our teeth, despite their sturdy reputation. When this happens, our teeth are vulnerable to infections due to bacteria. Dental fillings prevent those things from taking place, as it fills up the hole or chip that invites the bacteria, preventing further damage to the teeth.
How are tooth fillings done?
A local anaesthetic is administered after a professional assessment of dentist. The damaged parts of the tooth, the debris, and other things lodged in the hole are removed. The filling will be placed in the hole, shaped for proper fitting, smoothed and polished.
There two kinds of fillings; the direct filling which is placed directly into the tooth during the procedure. Direct fillings consist of Amalgam, Composite resin, Resin and Glass Ionomer. Indirect fillings are pre-made in the laboratory and cemented into the tooth. It can be made of porcelain, gold, or base metal alloy.
Where is Matamoros?
Matamoros is a Mexican city close to the US-Mexican border. Teeming with historic sites from the nineteenth century, Matamoros is a gold-mine for Mexican culture and history, with its array of significant monuments and structures. Museums, beaches, modern coliseums – Matamoros offers more than you would expect!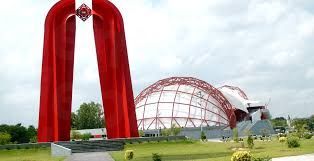 Including, of course, the most inexpensive fillings price! Matamoros promises you knowledge, culture and an on-track budget expense!
How much is the average rate of fillings in other countries?
PROCEDURE

AUD$

CAN$

US$

COMPARISON

DENTAL FILLINGS

$ 202.00

$ 199.00

$ 155.00

INTERNATIONAL

$ 64.00

$ 63.00

$ 51.00

MATAMOROS

31.70%

31.60%

32.90%

% PATIENTS PAY
Dental Departures recommend these VERIFIED clinics in Matamoros!
Especialidades Dentales Matamoros aims to maintain oral health for families, especially for children and teenagers. With eighteen years of experience, and equipped with the latest technologies, Especialidades Dentales Matamoros offers a full-range of dental services including endodontics, orthodontics, maxillofacial surgery and pediatric dentistry. Look at this exclusive Dental Departures promotion they offer!
Jessica Del Carmen Rodriguez Arrona has provided high-quality dental services for more than seventeen years. With Dr. Dr Jessica Del Carmen Rodriguez Arrona, the Jessica Del Carmen Rodriguez Arrona clinic is one of the best and most reliable dental clinics in Mexico.
Professional Dental Care is a full-service facility located on the banks of the Rio Grande and very easily accessible from Brownsville, Texas. With modern technology such as 3D scanning and panoramic x-rays, diagnoses are extremely accurate.
Avail the exclusive Dental Departures promotions all the clinics offer below!
Canadian veterans 10% discount
US Veterans 10% discount
Canadian Military 10% Discount
10% off for Elks Lodge members
US Military 10% Discount
Amazing, is it not? Such cheap costs for such high-end dental treatments are not so difficult to find any more, now are they? The fillings in Matamoros offer quality and affordability, and in addition, Matamoros' culture-filled city — what more could you ask for? Book now through Dental Departures!