When you are faced with a particular problem in life, you typically look for solutions. Human experience tells us that the more problems we face at the same time, the more complex solution we need to apply. This is also true with dental conditions. When you are faced with several oral health issues, you need to get the appropriate restorative procedures to solve the issues. What would this dental procedure be? The answer might be a complete mouth makeover. Prices in the Philippines for a complete mouth makeover are much lower compared to prices at home.
A complete mouth makeover is a comprehensive series of dental procedures that addresses not just one but several dental problems in the mouth. As the name implies, it refers to rebuilding all the teeth and other problem areas in a patient's mouth. This may require a combination of several dental treatments that are unique and specific to the patient's condition. The final result is that it improves the mouth's function and aesthetics.
Visiting the Philippines for a complete mouth makeover might be the right thing for you. Getting this kind of procedure in other countries will certainly cost you a fortune. The Philippines has developed in recent years as a dental destination for various international patients simply because of its high-quality, safe and affordable dental treatments.
So where can we find the best dental clinics in the Philippines that provide complete mouth makeovers? Here is a list of the top five facilities that specialize in this procedure. They also perform additional procedures to ensure a good final outcome. They are:
Tooth & Go Dental clinic located in Parañaque City. Currently, the facility has a No Worries Guarantee promotion available, offering
Crowns
Dental Implants
Regular Teeth Cleaning
The dental clinic of Asian Sun Dental Clinic Manila is in Quezon, delivering:
"All on Six" Dental Implant
Bone graft
Extraction
Zirconia Veneer
Caloocan is the home of the Asian Sun Dental Clinic Manila 2. Treatments include:
Inlay/Onlay
"All on Four" Dental Implant
Zirconia Crown
K Dental Studio is based in Metro Manila offering general and specialist dentistry, such as:
Composite Filling
Porcelain Veneer
Dental Implants
JP Romero Dental Clinic is a five-star dental clinic situated in Parañaque city, offering:
Bone graft
Cosmetic Gum Surgery
Crowns
Dental Implants
Some of these clinics like Tooth & Go Dental clinic offer promotions like no worries warranty. At Dental Departures, we pre-screened all the clinics that we recommend to our international patients. We can make arrangements at a mutually convenient time for you to talk to your desired dentist. Contact us now for further information!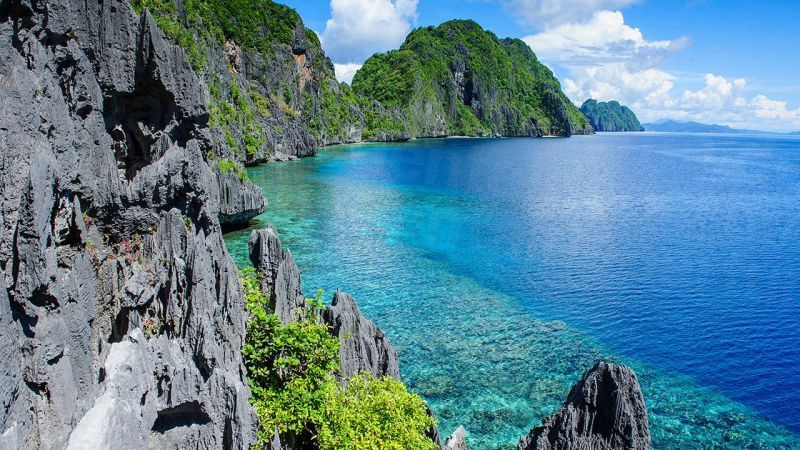 While prices definitely vary depending on the severity of your dental issue, the prices below are a general guide on how much you can expect to pay for the treatments in the Philippines.
PROCEDURE

USD$

NZD$

AUD$

COMPARISON


All-on-4® treatment concept by Nobel Biocare

$26,000.00

$34,841.00

$33,910.00

INTERNATIONAL

$8,013.00

$11,080.00

$10,029.00

PHILIPPINES

Dental Crowns

$1,164.00

$1,545.00

$1,505.00

INTERNATIONAL

$235.00

$325.00

$294.00

PHILIPPINES

Dental Fillings

$155.00

$207.00

$202.00

INTERNATIONAL

$30.00

$41.48

$37.55

PHILIPPINES

Dental Implants

$3,913.00

$5,238.00

$5,098.00

INTERNATIONAL

$1,854.00

$2,564.00

$2,320.00

PHILIPPINES

Veneers

$1,245.00

$1,667.00

$1,623.00

INTERNATIONAL

$512.00

$708.00

$641.00

PHILIPPINES

Root Canal

$1,275.00

$1,706.00

$1,660.00

INTERNATIONAL

$192.00

$265.00

$240.00

PHILIPPINES

Teeth Whitening

$668.00

$894.00

$870.00

INTERNATIONAL

$324.00

$448.00

$406.00

PHILIPPINES

32.40%

33.50%

31.10%

% PATIENTS PAY

$34,420.00

$46,098.00

$44,868.00

TOTAL AVERAGE COST

$11,160.00

$15,431.48

$13,967.55

COST IN PHILIPPINES
Wait no more and take the advantage of getting a safe and affordable complete mouth makeover! Prices in the Philippines are the best you will ever find. Your beautiful smile can be recreated here on one of the 7017 tropical islands!