People in the UK can save over £10,000 (€11,000) by getting their all-on-4 in Spain. A major concern is getting quality dental work abroad. So if you are able to find the best all-on-4 dentists in Spain you can get the best dentistry despite the lower prices. That is where we help you. Let us see a brief overview of the best clinics in Spain for all-on-4.
The clinic was founded in 2008 with the goal of being a pillar of the community. In addition to being that, the clinic caters to international patients as well. They are especially considerate towards people with dental phobia. An excellent place to get your all-on-4 implants system, it is located in south-east city of Murcia.
Price at Velec and Lozano Dental Office: £5,025 (€5,723).
Located in south-eastern city of Almeria, this family-operated dental clinic was founded in 1998. The clinic is run by the founder's son Dr. Fernandez-Ayora. In addition to offering a first-rate all-on-4 solution, the clinic provides easy access to tourist attractions like Cabo de Gata Natural Park and Almeria Cathedral.
Price at Clinica Dental Alberto Fernandez & Ayora: £4,604 (€5,244).
Apadent was founded in 1988 by Juan Carlos Aparicio who is a pioneer in CAD/CAM dentistry in Spain. Dental professionals at this clinic have been trained in the US. For 30 years the clinic has been impressing local and international patients with their dental expertise and technology.
Price at Apadent Dental Care: £6,658 (€7,853).
Dr. Eduardo Crooke, one of the clinic's directors, is an implantology expert. Located on the beautiful Spanish Costa del Sol, the clinic has decades of experience catering to patients including dental tourists from the UK.
Price Crooke & Laguna Malaga: £6,267 (€7,138).
Now you know the price for all-on-4 in Spain through the top clinics. In the UK you would have to spend around £19,382 (Ireland: €22,075). The price difference is mainly due to the difference in operating costs.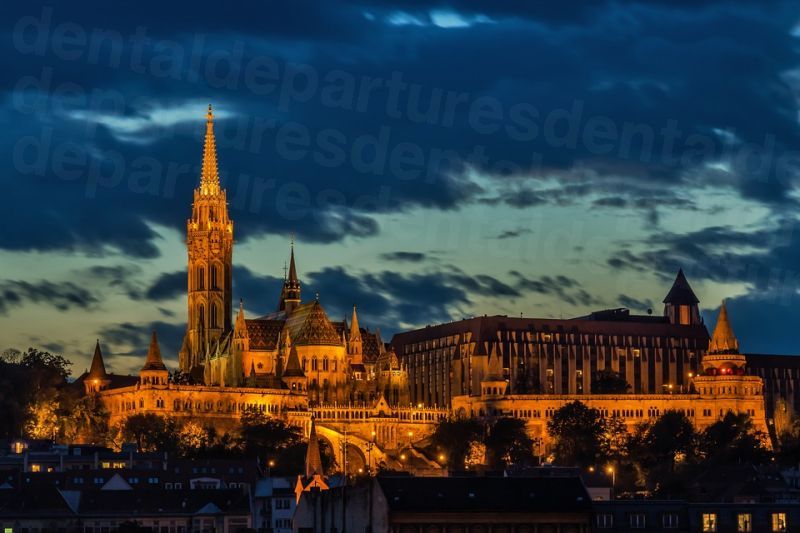 Preparing for Your All-on-4 in Spain
Finding great all-on-4 dentists in Spain is the first step. Once you have a short list, you should talk to the clinics and discuss your needs in detail. The all-on-4 is an immediate load. In most cases the extractions and implant placements can be done on the same day. In the US they are known as "same day implants." If you got the extractions done beforehand, you will have to wait three months. The all-on-4 system is acrylic and has an artificial gum line.
The process varies a bit according to the patient. But it will follow this basic pattern:
Initial visit
Day of procedure
· Follow up appointments after few days/weeks
Follow up after few months
You can stay in Spain for a week or two. For the last phase, you can fly back to Spain. You will certainly have saved enough money to make another trip, another holiday!
Learning About the Clinics
Among other things, we collect authentic patient reviews for the clinics on our listing. This helps you better understand the clinic. If you need, we can also connect you to some of these patients. Talking to these dental tourists is a big help as you prepare for your own dental holiday.
In Spain, all-on-4 dentists are regulated not just by Spanish but European Union regulators as well. Moreover, we use a stringent screening process when adding clinics to our website. So you are not compromising on your dental health when choosing dental tourism in Spain. Many of the all-on-4 dentists in Spain have received all or part of their training in the UK and US.
In 2017, Spain was the second most visited country in the world, with a whopping 82 million visitors. An increasing number of dental tourists are also visiting Spain and now you know why.
So you can see why Spain is such a popular destination for dental tourists. If you are looking for all-on-4 dentists in Spain, feel free to learn more about the clinics mentioned above. Ask for personalized quotes (you may need to share some dental reports, scans etc.).