Have you been considering a full-mouth restoration but reeling at the sky-high prices? Care at a high-quality clinic in Tijuana offers you significant savings. As you surely know, the costs of dental care in the United States have been skyrocketing for years. With approximately 40% of the US population living without dental insurance, it can be hard for people to gain access to the treatments they need for prices that they can afford. But there is hope. In Mexico, quality dental care is available for a fraction of the price that you would pay in the USA, Canada, or Europe. To learn more about how a trip to Tijuana can save you cash, keep reading!
What is the All-on-4® treatment concept?
This is an innovative procedure whereby four dental implants are inserted into the mouth (two in the upper arch, and two in the lower arch) to support the arches of the jaw. These implants serve as anchor points for new teeth to be fixed to. Candidates for this treatment include patients with severe tooth loss or decay, gum disease, and mouth trauma. The All-on-4® treatment concept is not for everyone, so be sure to first consult with your dental specialist.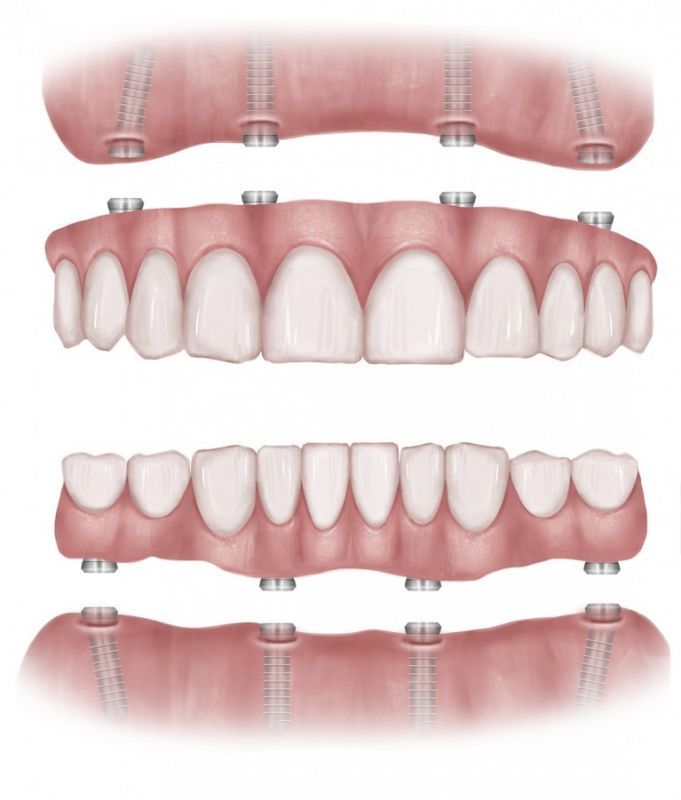 How much can I save in Tijuana?
In the USA, the average cost of a full-arch implant sits at around $26,000. That's enough money to make anybody think twice about such a procedure, especially if they don't have dental insurance and will be paying out of pocket. This is why every year, more and more foreigners are heading south to Mexico, where the cost of dental care is merely a fraction of what they would need to pay at home. In Tijuana, the price for the All-on-4® treatment concept starts at around $5,000, more than $20,000 in savings!
What is the procedure?
The first step is a consultation with a qualified implantologist. Most of the dentists in Tijuana offer free consultation for potential patients. The doctor will examine your teeth and determine if you are a good candidate. If approved, you will schedule a date for the operation. During the procedure, you will be put under with the use of a general anesthetic. The surgeon will install the four dental implants and attach a set of temporary teeth to the implants. Once your mouth is fully healed, you will need to return to the dentist to replace the temporary teeth with a permanent set.
How can I find a good dentist?
Tijuana has many excellent dental clinics to choose from. Check out Dr. Dalia Dental Care, Harmony Dental Studio, Advanced Smiles Dentistry, or the DAS Dental Group. Links are available through our website. If you are seeking additional information on Tijuana clinics, or dentists in Mexico, take a moment to speak with one of our customer service agents; we are always available to help.