Are you missing any teeth? Injury or trauma can cause your tooth to break off, leaving a gap in your gums. Needless to say, missing teeth can lead to numerous dental health problems. This is where dental implants come in. Dental implants appear similar to natural teeth and help restore the functionality of your pearly whites. However, the cost of dental implants in the UK is exceedingly high. To avoid the sky-high prices you have no option but to travel overseas for inexpensive implants. Poland can be the ideal dental tourism destination if you want affordable implants.
The average cost of the treatment at the dental clinics across the UK is £2,928 (€3,480). In comparison, you have to spend less than a third of that amount to get implants in Poland. This is a major reason why people from the UK fly to Poland for dental treatments. Even the leading clinics in Poland, including Dentus II, FABDENT - Designing Your FABulous Smile!, and Dental Art, charge low prices for implants. All these facilities feature equipment and technology that is state of the art.
Hence, the level of care and quality you get in Poland dental clinics is comparable to the leading dental clinics in the UK. Despite this, you can easily find inexpensive implants in Poland. The great thing is that the top dentists and dental surgeons at facilities like Dentus II , are highly experienced and qualified. They can perform the treatment with perfection without any risk to your health and safety. Plus, the recovery period for the treatment is around a couple of days.
At FABDENT - Designing Your FABulous Smile!, the cost of the treatment starts from as low as €1,057 (£947). At Dental Art , the prices start from €940 (£842). These prices clearly show that Poland is your perfect destination for inexpensive implants. Poland is growing as a dental tourism hub and you can avail a wide range of dental treatments on the cheap. So, with the matter of cost out of the way, let's look at some reasons why implants are the perfect solution for dental health issues:
Safe and Stable
You don't have to worry about keeping your implants in control. Unlike dentures, implants stay in place. You don't have to remove them and put them in a cup. Plus, implants offer greater stability.
Natural Feel
Implants mimic the functionality of your natural teeth. You can bite, chew, and speak properly once you get implants. No longer will you have trouble eating due to missing teeth. This also means that you can continue eating your favorite foods, without hassle.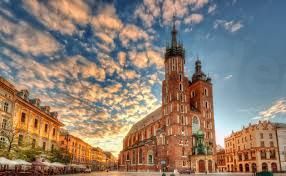 Optimal Dental Health
Covering up the space created by missing or failing teeth is important to protect your dental health. With implants, you can reduce the risk of cavities and other dental issues, such as gum disease.
Surefire Results
Unlike other dental treatments, there are no doubts about the efficiency and results you get from dental implants. They will serve their purpose from the time they are installed. Hence, all the more reason for you to invest in inexpensive implants.
Poland is an excellent dental tourism destination. Hence, if you want to save money on dental implants, go ahead and get quotes from the clinics mentioned above.