Everyone wants affordable dental care but few actually get it. This is why an increasing number of people in the UK and Germany turn to Hungary. Providing affordable and safe dentistry, Budapest is known as the dental capital of Europe. There are many reasons for this, let's take a closer look at some of them.
It's the Biggest Dental Tourism Hub in the Continent
Hungary is a giant in the world of dental tourism. It's the biggest hub for dental tourists in all of Europe, accounting for 40% of the continent's market share. Every year, some seventy thousand dental tourists come here for dental treatments, generating around GBP 200 million in revenue.
It Has the Best Dental Clinics in Europe
As with any leading dental tourism destination, Budapest has its fair share of brilliant dental clinics. Here are five of the top ones you should consider:
It Offers Amazingly Low Prices Without Affecting Quality
Here are some cost comparisons between a top clinic in Budapest and clinics in the UK:
| | | |
| --- | --- | --- |
| Country | UK | Budapest |
| Procedure | GBP | GBP |
| Dental Crowns | 863 | 350 |
| Dental Fillings | 116 | 62 |
| Dental Implants | 2,928 | 575 |
| Dental Veneers | 932 | 233 |
| Root Canals | 954 | 397 |
| Teeth Whitening | 500 | 191 |
The best part is that the low prices are not due to a lower standard of dental care. The main reason why prices are lower in Budapest is that it costs much less to run a dental practice in Hungary than in the UK and some other European countries. Furthermore, in a bid to provide high quality and safe dentistry, Budapest's dental clinics do their best to maintain low costs without compromising on the quality of service. They kind of have to do this in order to attract dental tourists who are accustomed to world-class dental care.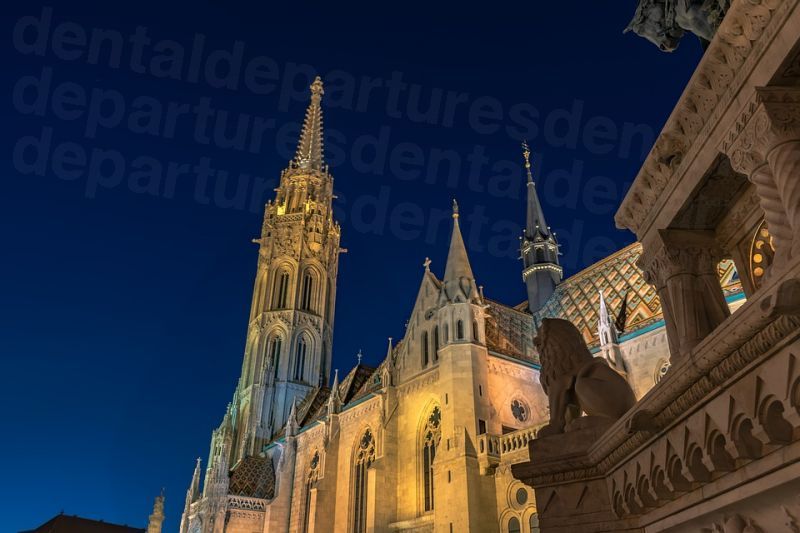 It Let's You Recover in Private
You often need some time to recover from a dental treatment and/or get used to a procedure. If that is the case, you will be better off away from the prying eyes of your social circle and enjoy a little privacy. Budapest is the perfect place to do just that.
It's an Amazing Place for a Holiday
From the neo-Gothic parliament to Café Gerbeaud one of the greatest traditional coffeehouses in Europe, Budapest boasts amazing attractions for tourists. Rest assured that Budapest will help you make the most of the tourism part of dental tourism.
Its Clinics Offer Short Wait Times
Unlike in the UK, dental clinics in Budapest don't keep you waiting for long. The top clinics in this amazing city make it a point to make your entire experience as smooth and painless as possible. They understand that you wouldn't spend a minute longer in a dental clinic than necessary.
The bottom line is that Budapest offers you the brilliant combination of world-class dental care, affordability, and an unforgettable holiday. So if you're looking for affordable and safe dentistry, Budapest is the place to be.