Need to bring back your pearly whites at a price you can afford? Read on and find out about going abroad for a full mouth reconstruction. Phuket, Thailand may be somewhere that appeals with its exotic location and high-quality dentistry - enabling you to save thousands on your dental care as well as getting a holiday into the bargain!
Popular Travel Destination
When it comes to oral care, Phuket is one the popular dental tourism destinations in Asia. The island's stunning beaches provide a perfect backdrop for tourists recuperating from a dental procedure like the All-on-4® treatment concept. Phuket brings tourists from around the globe seeking for high-quality and affordable dental treatments.
Award Winning-Dental Clinics
Phuket Dental Signature is a subsidiary of Dental Corporation Public Co. Ltd., which is the conglomerate company of Bangkok International Dental Center (BIDC). BIDC received numerous awards and accolades including:
Thailand Prime Minister Award

Thailand Trustmark Award by the Department of International Trade and Development (DITP)

Asia Pacific Entrepreneurship Award
Phuket Dental Signature also received the Joint Commission International (JCI) Gold Seal of Approval for its superior clinical care, strict patient safety, and evidence-based quality standards. Highly-trained dentists perform full mouth reconstruction in Phuket such as the All-on-4® treatment concept. It has a dental implant specialist who is a diplomate of the American Board of Prosthodontics.
The award-winning clinic uses a dental specialist referral system where patients are treated by experts in their field of expertise. The clinic also offers:
On-site dental laboratories that process natural-looking teeth

State-of-the-art technology such as 3D CT scan that accurately places dental implants into the jaw

Strict sterilization process for patients' safety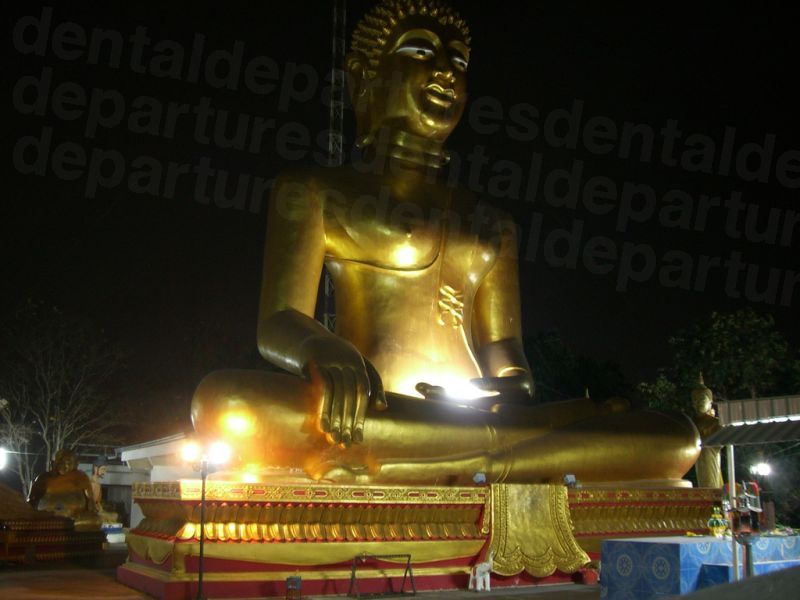 Low-priced dental services
The low prices of dental treatments such as full mouth reconstruction in Phuket attract many tourists to this paradise. Here's a ballpark figure of the All-on-4® treatment concept in Phuket:
Prices in Phuket: AUD $14,030.00 / (NZD $14,918.00; USD $10,756.00; CAD $14,093.00; UK £8,751.00; Eur €9,786.00)
Compared to price in Australia: AUD $33,915.00 / (NZD $36,060.00; USD $26,000.00; CAD $34,065.00; UK £21,153.00; Eur €23,655.00)
Getting Started
As you can see, you can save thousands of dollars if you get dental work in Phuket. Dentists here are not just affordable, but they offer excellent quality too. J
Just choose from Dental Departures' list of top clinics to get a free quote for your full mouth reconstruction in Phuket and look forward to smiling again with natural-looking teeth.