Why Mexico is the Country of Choice by Americans for Dental Work
Los Algodones Dental Tourism is a Top Choice of Patients from across North America
For those who are not acquainted with the concept of dental tourism, a vacation that involves meeting with a dentist isn't appealing. However, thousands of people, especially from the U.S. enter places like Yuma to undergo dental procedures of all kinds.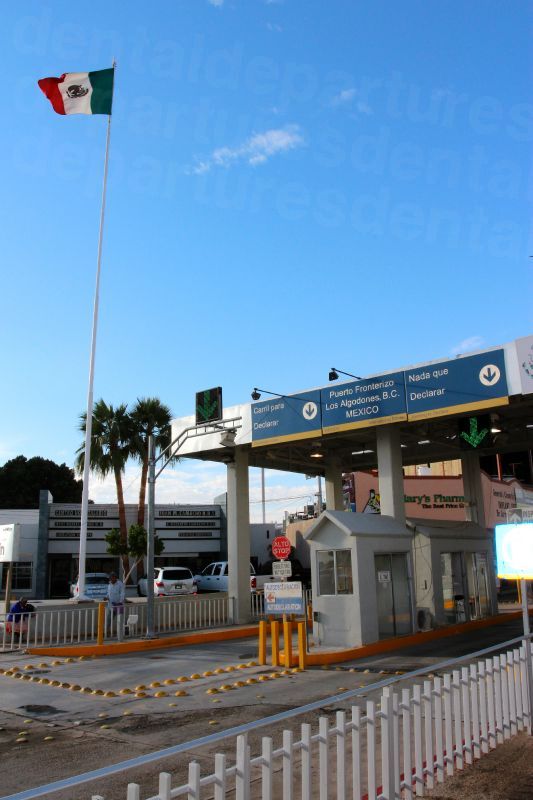 Los Algodones dental tourism especially has seen a surge in recent years. In 2014, there were some 350 dentists catering to both local and foreign patients. This is pretty impressive, considering that the total population of the town was 5,500 in the 2010 census! So what makes Mexico such an attractive choice for American dental tourists?
Affordable Dental Care
The dental tourism industry primarily exists due to the cost saving potential. The cost difference can be staggering when you compare dental care rates between the U.S. and Mexico. On average, you are paying two-thirds less than the U.S. for any dental procedure even at world-class clinics like Sani Dental Group and Castle Dental . But that is not all. Consider the fact that wait times are virtually negligible in Mexico, whereas at home you may even have to wait for a few months to get your procedure.
You Can Book Everything Online
Nowadays you can find a reputable clinic like Sani Dental Group and Castle Dental in your city of choice and make an appointment there and then. Moreover, you can now find travel companies online that will arrange your entire trip, which includes your flights, lodging, and the procedure. And since these companies are competing with each other, you will get the most attractive travel packages that enable you to save even more money.
Proximity
Dental tourism is not restricted to Mexico alone. Some of the top destinations include India, Thailand, and Costa Rica. However, among these, Mexico is the closest destination for American and Canadian patients, and hence the cheapest as well. On a side note, you can always make a road trip to Mexico as well to enhance the tourism part of your dental trip.
You are Getting the Same Quality
Finally, remember that while you are getting a cheaper dental procedure in Mexico , this no way implies that you are getting a substandard service in comparison to the U.S. On the contrary, you will get all the same procedures using the same equipment as you would at an American dental facility.
You can even schedule an appointment with a specialist, such as an orthodontist or an endodontist, on the same trip if need be. In fact, you can even go for veneers, teeth whitening, and other cosmetic procedures as well. You can easily pay for all this in cash.
Once again, all these benefits depend on the Los Algodones dental clinic you choose. While Mexican dental work is regulated, there are still many fraudulent practitioners out there who claim to be licensed. It is also advised that you get travel insurance before you make the trip, which is always a good idea when you're traveling.