We, at Dental Departures, are here, however, to put its worth into words with this dental implants review. Los Algodones is a dental wonderland, with hundreds of dentists to choose from for your dental implants, which are only half of the original price you'd pay at home! Thousands of money saved for top-class implants—Dental Departures assure you your trip to this dental utopia is worth all of the miles!
What makes the trip worthwhile?
The cost of the implants tops the list

Getting high quality care and treatments

The endless list of exclusive promotions offered by Dental Departures.
Where is Los Algodones?
Los Algodones is a border town between the countries of Mexico and the United States. Los Algodones boasts not only its affordability in dental expenditures, but also in optometry and pharmaceutical services. Here there are dentists in almost every corner—so make sure you read on and choose the best from the litter!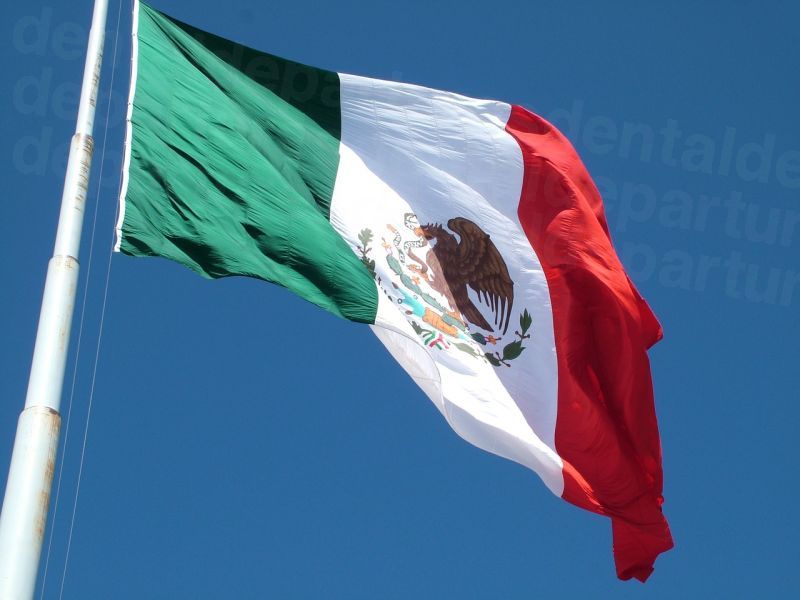 What are dental implants?
Dental implants are titanium posts that serve as tooth roots. They are implanted through the gums, into the jawbone and the posts allow a tooth, or teeth (bridges) to be mounted securely and serve as a permanent replacement for a missing tooth.
How are dental implant procedures carried out?
Dental implant procedures can be narrowed down into three main stages:
The titanium post is implanted into the gums, and into the jawbone. Once done, it will require 3-6 months of recovery time for the bone to mend with the post.

An abutment is placed in the gum line, and requires another set of recovery time. An abutment serves a middleman, per say, for the implanted to post and the prosthetic tooth;

Finally, the prosthetic tooth is installed onto the abutment.
During the procedures, anaesthetic or a sedative is administered for the patients' comfort.
How much do dental implants cost?
In the table below, you will be able to see the average prices of dental implants and how Los Algodones dentists can help you save up to thousands.
| | | | | |
| --- | --- | --- | --- | --- |
| PROCEDURE | US$ | CAN$ | AUD$ | COMPARISON |
| DENTAL IMPLANTS | $3,900.00 | $4,880.00 | $4,957.00 | INTERNATIONAL |
| ABUTMENT AND CROWN | $1,770.00 | $2,215.00 | $2,250.00 | LOS ALGODONES |
| | 45.40% | | | % YOU PAY |
| | $2,130.00 | $2,665.00 | $2,707.00 | YOU SAVE |
Dental Departures recommend these clinics to make the trip worthwhile!
Sani Dental Group has a team of highly-trained specialists with state-of-the-art equipment and facilities to provide you high-quality dental procedures. Here are some of their exclusive Dental Departures promotions:
No Worries Warranty

FREE Transportation to Airport
Sani Dental Group – Platinum provides you with accurate diagnoses and assessment with their state-of-the-art facility and employed highly innovative procedures. They offer these exclusive promotions for you:
No Worries Warranty - Sani Dental Group - Platinum

FREE Airport Transportation
Supreme Dental Clinic prides its self with top-notch restorations with their team of highly-knowledgeable professionals. Avail these promotions below that Dental Departures offer exclusively at the clinic!
No Worries Warranty

Get a free consultation during your visit!
More worthwhile promotions from the clinics above!
Sani Dental Group and Sani Dental Group – Platinum share these Dental Departures promotions!
Save big on a hotel stay at the Quechan Casino and Resort

Free Therapeutic Laser Treatment with any implant treatment

FREE Hotel stay at the Hacienda Los Algodones
Sani Dental Group and Supreme Dental Clinic share these Dental Departures discounts for you to makes this an even better deal:
Canadian veterans 10% discount

US Veterans 10% discount

Canadian Military 10% Discount

10% off for Elks Lodge members

US Military 10% Discount
Amazing, right? Does this not scream WORTHWHILE with great and affordable dental implants dentist prices! In Los Algodones , you'll have those missing gaps filled up in no time. So, book now through Dental Departures!