Find and book the best quality-approved dentists in Hanoi with savings of more than 70% with Dental Departures. What better way to combine dental crown treatment with a rejuvenating vacation in Vietnam's capital.
Why Travel to Hanoi for Dental Crown Treatment?
Significantly lower prices and reduced overheads mean international travellers are seeking out high-quality dental care in Hanoi. This is also reflected in the high standard of credible, reputable dentists available through Dental Departures.
Dental crowns are an ideal solution to strengthen and replace missing or damaged teeth. Comprising a variety of different materials including porcelain, zirconia or gold, patients will find identical materials here as in Australia and New Zealand.
What is the Duration of Dental Crown Treatment in Hanoi?
Generally, only two visits in less than a week are required to complete your dental crown work. The first visit will usually involve the dentist preparing your teeth for the crowns. Impressions are produced which are sent straight away to the lab.
A temporary crown will be placed and your dentist will discuss the varying factors regarding the best materials to use for your permanent crown. After returning for fitting and possibly an adjustment of the crown, it will be fully secured over the tooth.
What Level of Dental Treatment Will I Receive in Hanoi?
Thanks to our fully accredited background checks and dental qualification checks, you are in safe hands with Dental Departures. Coupled with trusted reviews and virtual clinic tours, you can find the best quality dental care at affordable prices.
Check out some of our most highly-rated venues, including Serenity International Dental Clinic, Australian Dental Clinic and Minh Thu Dental Clinic, which have treated an impressive 20,000 patients over 25 years.
How Do Dental Crown Prices Compare to Australia and New Zealand?
The price in Hanoi is dependent upon the crown material. A standard porcelain crown in Hanoi is only AUD $160 (US $121; UK £98; EURO 109) compared to AUD $1,505 in Australia (US $1102; UK £898; EURO 990)
The average price of dental crown work in Hanoi is $246, representing a 79% saving.
Why Choose Hanoi?
With 1000 years of history, Hanoi is a bustling destination full of scooters and beautiful scenery. Situated on the Red River, the combination of old and new is astounding. Step back in time through Hanoi's past, its Chinese temples and Colonial influences.
Explore the Old Quarter, a rich melting pot of diversity, cultures, a thriving street food scene and immersive heritage. Visitors can sample a typical Vietnamese coffee, enjoy Hoan Kiem Lake to the South or see a water puppet show at Thang Long Water Puppet Theatre. Visit the, Ngoc Son Temple, the Temple of Literature and Ho Chi Minh Mausoleum. With monuments and museums aplenty, you will not be stuck for distraction.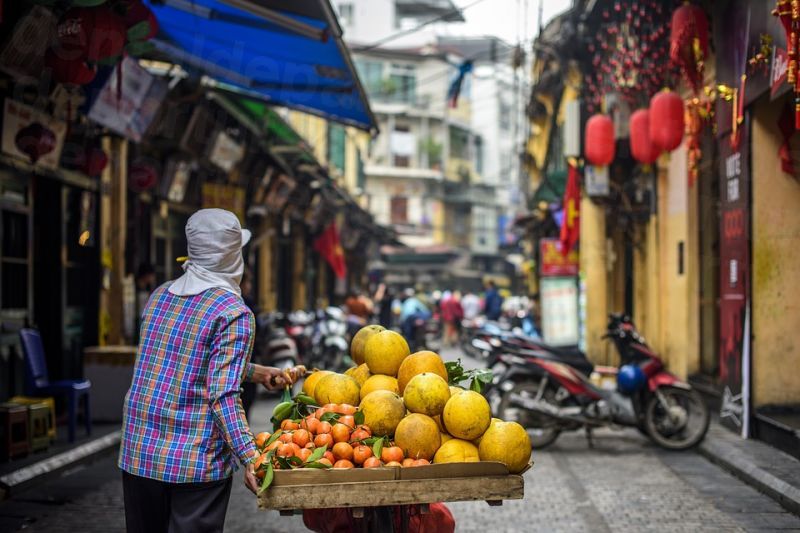 Staying in Hanoi?
Choose from a wide selection of highly affordable accommodations in Hanoi. The best places can be found around the Old Quarter and the Hoan Kiem District.
What's Next?
Ensure the lowest prices for the highest quality dental care in Hanoi with Dental Departures. Check out our exclusive online discounts, compare prices, or simply contact us to address any query. You can book online or call our toll free number. Our Customer Care Team is also here to help 24/7 regarding dental crowns in Hanoi.