UK patients are increasingly traveling abroad to take advantage of the savings dental implants Spain offers. Here's why it's a good idea to consider heading to Spain for your dental care:
Save Money
The dental implant price Spain offers is a big draw for Brits. In the UK, the average price of an implant is £3,000 (Ireland: €3,417). Compare this to the starting prices at the top clinics in Spain:
Your savings are high because cost of living in Spain is low, and running a dental practice costs far less than in the UK. Even if you are getting a single implant, the savings will easily cover travel and accommodations expenses. Moreover, dentists in Spain are not overburdened by the bureaucratic red-tape that plagues businesses in western countries.
Quality Treatment
If you do some basic fact-finding, lower prices need not mean lower quality. At Dental Departures we only work with the best dental clinics abroad. Our thorough screening process weeds out sub-par clinics. So as long as you stick to our listings, you will be visiting a reliable, established clinic. These are modern facilities with highly-trained specialists using the latest dental equipment You will not feel you are visiting a cut-rate facility.
Our screening process also includes dental implant reviews. In Spain, finding a reliable dentist becomes much simpler when you use the information we share at no cost to you. Patient reviews certainly help you make the right call. Upon request, we can also connect you to patients who have visited these clinics for treatment.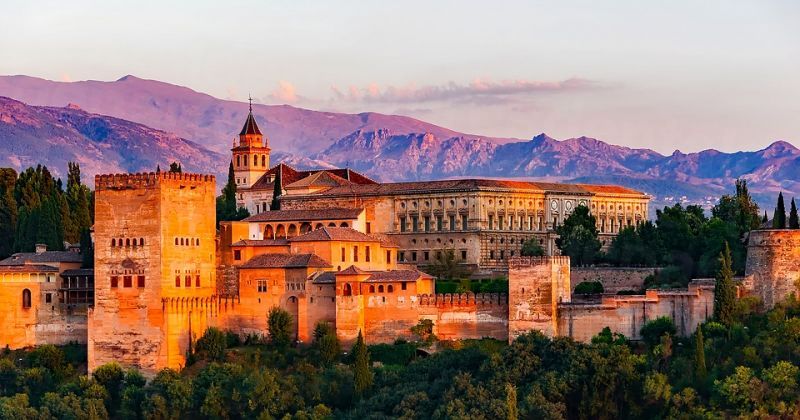 Experienced and Caring Professionals
One of the unique things that you will love in Spain is the welcoming nature of dental professionals. In Spain, dentists treat you not merely as a faceless patient. They go out of their way to make you feel comfortable, extending a hospitality that helps ensure a relaxed and productive dental trip.
No one is really fond of visiting the dentists. But at top dental destinations such as Spain, you are likely to feel much more at ease with your dental visits. Of course, the "chairside manner" is a complement to the skills, qualification and experience of Spain's dental professionals. Many of them have receive at least part of their education in the UK. Most of our best dentists speak fluent English and can discuss your needs in detail.
Preparing for your Dental Implant Journey
You will make two trips to Spain for getting dental implants, about four to six months apart. On the first visit you will get implants with a temporary plate. Any extractions needed will be done on the first visit as well. You will then return after four to six months to get the permanent plate placed.
The timing and cost will depend on the number of implants and extractions, if any. We recommend that, prior to your visit, you talk to the clinics you are considering. With the right information and planning, getting dental implants in Spain can be a largely hassle-free process. You are already off to a great start as you have found Dental Departures.
Note: when visiting Barcelona, make sure to register with the British Embassy. Due to the Catalonian independence movement, some tourist activities might be affected.
You can now see why if you need dental implants, Spain is an excellent option to consider. Search the Dental Departures for destinations and clinics that match your clinical needs and travel preferences, then book an appointment online, or contact our Customer Care Team for further information.